Published on the 18/08/2021 | Written by Heather Wright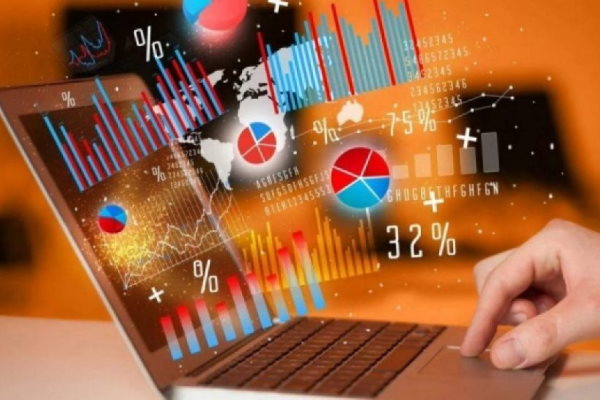 Spend a little more on tech, reap the ROI…
Spending three percent more on tech can see companies reaping a 29 percent greater benefit.
That's the verdict of a Hackett Group report, which shows 'world class' digital companies are reaping the returns of an additional three percent increase in investment and a focus on cloud, emerging technology and aggressive sunsetting of legacy systems.
The report found 'digital world class' organisations operate at a 19 percent lower cost per end user than peers, with CIOs turning their attention to digitally transforming their own operations. Across all general and administrative functions, costs associated with technology, labour, outsourcing and overhead drop by an average of 29 percent among the digital world class. Breaking it down, the high performers are achieving their success with 26 percent fewer tech FTEs, and a 33 percent lower labour cost per end user equivalent and a 41 percent lower outsourcing cost.
"It means that CIOs… will be the go-to people for tech innovation rather than afterthoughts."
But it's not just about cost. Those world digital world-class companies (not to be confused, somewhat confusingly, with 'traditional world-class' companies also detailed in the report) are also delivering better efficiency, effectiveness and experience, according to the report. They're seeing 3x more projects delivering targeted ROI, 51 percent more business transactions automated. 21x more processes enabled by technology for self-service and 22 percent more IT service desk calls resolved on first contact. The upshot? They're 63 percent more perceived as valued business partners.
"It is this type of value enablement that bolsters the technology organisation's quest to be a strategic pattern to the business, a top priority of CIOs in 2021, second only to cyber-risk and security management," Reaching New Heights in Peak Performance says. "And it means that CIOs, CDOs and their senior team members will be the go-to people for technology innovation rather than afterthoughts."
So where's the magic? The report says the companies are more agile, in part, because they have a lighter complexity burden, retiring legacy systems and reducing, or at least avoiding an increase in, infrastructure complexity. They're carrying, on average, 18 percent fewer applications per 1,000 end users than traditional world class companies.
Their investment is more in cloud and emerging technologies than their peers.
One-third more of their applications are hosted in the cloud and they invest 36 percent more on software-as-a-service to further improve agility and responsiveness and improve resilience.
When it comes to emerging tech, including machine learning, natural language processing, contextual data fabrics and virtual collaboration tools, they're investing a whopping 63 percent more than peers. Tellingly, peers invest $34 out of every $100 in mature or declining technology, versus the $21 of the digital world class companies.
They're also seen by business stakeholders as more accessible to the business and more proactive in their engagement in initiatives such as new product development and process improvement.
When it comes down to it, the report claims there are six areas where digital world-class technology organisations are excelling:
Technology enablement with 2x more sales and marketing transactions automated
Data and analytics with 2x more having formal enterprise data and analytics roadmaps
Cloud-based modern architecture with 36 percent more invested in cloud hosted software per end user
Operating model evolution with 68 percent aligning full-spectrum technology services with business products or platforms
Innovation with 39 percent devoting assets to discovery, experimentation and piloting
Talent with 59 percent of tech staff remote or hybrid, and 60 percent upgrading their skills.
The report suggests companies create an action plan to become digital world class, starting with value – including creating a baseline of KPIs, assessing capabilities and maturity of the current IT operating model and overall running, and identifying and prioritising performance gaps.
Designing future capabilities to advance the digital agenda, including developing new KPIs and collaborating with other function to design enterprise-owned capabilities, and then creating a journey map follow.