Published on the 20/02/2019 | Written by Pat Pilcher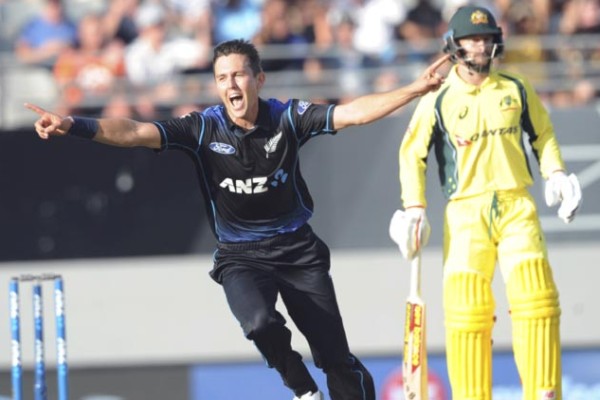 10Gbps fibre diets on the way for Kiwis, but at what cost?…
Broadband is one of the few things Kiwis can feel smug about compared to our cousins across the ditch who are still struggling with an increasingly dysfunctional NBN that offers performance levels only marginally better than old-school copper.
Now, it appears that the trans-Tasman broadband gap could become a chasm.
Chorus has announced it is ready for consumer trials in mid-March to test 10Gbps UFB services in Auckland and Wellington, while Vodafone/Vocus say they'll soon be offering their own 10Gbps fibre if their unbundling strategy goes to plan.
"We can offer more innovative plans by removing the bottleneck."
Vocus and Vodafone demonstrated a 10Gbps unbundled fibre connection at an Auckland home last week. Unsurprisingly, given the gathered media contingent, it was incredibly quick, being 10 times faster than the already super fast UFB plans on offer.
Vocus and Vodafone are the only ISPs – so far – who are actively seeking to access 'unbundled' UFB, taking advantage of a change to the Telecommunications Act which kicks in on January 1 next year. The change will enable the two ISPs – and any other providers – to hook their own equipment onto the 'dark' fibre network. Doing so should, in theory, give them the flexibility to offer customised fibre plans.
To those of us of who care to remember 2400 baud dial-up, 10Gbps fibre seems truly miraculous. It is millions of times faster and makes bandwidth-intensive applications such as streamed VR apps and 4K Dolby encoded a doable proposition.
Sheer speed aside, the move will see New Zealand joining a tiny and exclusive club. Only a handful of countries have offered – or even trialled – 10Gbps broadband.
Performance and international kudos aside, the burning question on the minds of many is what will it cost?
But firstly, why would a move to 10Gbps make sense?
From an end-user perspective, there are plenty of reasons, ranging from bragging rights through to the huge uptake in streaming content. Kiwis demand for fibre is only expected to increase as the Rugby World Cup draws near. Demand for fibre is already well ahead of initial predictions, and growing exponentially, and speed is a key factor in determining the value of various retail offers.
For ISPs, the move to 10Gbps fibre will be a competitive necessity. UFB got built out with upgradability in mind, but moving to 10Gbps is a matter of upgrading the equipment attached to both ends of each fibre connection, and right now it is simply not possible.
Fast mobile data connections are also looming as a threat. While finite spectrum and technology limits mean that a 10Gbps 5G fixed wireless service is still some way off, ISPs offering 10Gbps fibre broadband will effectively head the threat off at the pass (putting Huawei issues aside for a moment).
So is a blazing fast 10Gbps connection something that we'll see in Kiwi homes anytime soon?
In short, no. Firstly, there is a technical constraint. Few, if any consumer grade routers can offer Ethernet speeds beyond 1Gbps. So that's the first cost hurdle.
The story is somewhat different for businesses, most of whom use Ethernet coupled with industrial grade routers from the likes of Cisco and Juniper which are often 10Gbps capable.
But 10Gbps fibre capability is undoubtedly on its way. Better still, a healthy head of competitive steam is building as Vodafone and Vocus seek to get a jump on the opposition by touting the unbundled offering. According to Mark Callander, CEO of Vocus, NZ's third largest ISP, and owner of Orcon and Slingshot, unbundling will mean "better, faster, stronger and better control over customer outcomes."
The potential commercial benefits for both ISPs are significant. Because Vocus and Vodafone can attach their hardware to fibre connections they will (in theory) be better placed than many competitors to quickly offer plans tailored for specific verticals, for example low latency, fast connections for HD video in the education sector so students who are sick in hospital or at home can attend classes remotely. Vodafone CEO, Jason Paris says this will be "because we can offer more innovative plans by removing the bottleneck."
There is however a catch, with regulatory hurdles and what are likely to be protracted negotiations with Chorus, needing to be navigated.
Unbundled UFB is the result of revisions to the Telecommunications Act, which go live on January 1, 2020. These revisions allow for UFB unbundling. A potential sticking point is that while the revised law mandates that Chorus must provide access to its exchanges, pricing to do so gets negotiated commercially.
Chorus's Ian Bonnar says a consultation process has been underway for some time.
"We've been undertaking extensive all-of-industry consultation on this since mid-last year, so it's a bit of a mischaracterisation to describe it as bipartite negotiation."
Either way, a lot is riding on these discussions for both sides.
Chorus is walking a tightrope as they will need to carefully balance prices to minimise possible impacts on smaller ISPs, who cannot afford to unbundle, and ensure that the long term sustainability of the market, and the network, is not affected. According to Bonnar, this is a tricky undertaking that will see Chorus "trying to find a pricing sweet spot that allows retail service providers to deliver a profitable service while ensuring Chorus makes a return on the billions of dollars of investment it has made in fibre too.
"Note the 'wiggle room' to find that sweet spot is tiny – since 2011 layer two costs (layer two refers to the devices Chorus needs to have in place to connect ISPs to the UFB) have made up only around three percent of the combined layer one (the passive or 'dark' fibre network infrastructure) and layer two costs. Assuming we are able to make a return on layer one, that doesn't leave much to play with."
Which is the second catch in the question of what it will cost.
Vocus and Vodafone, who have already invested a significant amount to be enable to unbundling, will be looking for a suitably low input price so that their investment and future profits get realised.
The show and tell event in Auckland was less about demonstrating the benefits of unbundled fibre, it was also intended to place pressure on Chorus to offer wholesale prices that would make unbundled fibre economically feasible.
While there has been some speculation around the pricing models the companies have used, Paris says while they intend to bring 10Gbps fibre plans to market in January 2020, that date is, at best, theoretical as "Local fibre companies will have to come to the party. That will affect how quickly we can scale."
Vodafone and Vocus expect the largest of the LFCs (Chorus) to make an offer later this year. While Paris and Callander are keeping their cards close to their chests, some disagreement over pricing is likely, along with calls for regulation.
While Chorus also remains tight-lipped, they are saying that they are not opposed to unbundling as it drives greater utilisation of their network asset. In parallel, Chorus will continue to trial establishment of its own wholesale 10 Gbps service offering.
Sources within Chorus have expressed disappointment at what they say is a lack of engagement by both Vodafone and Vocus around the unbundled UFB price consultation.
Pricing bunfights aside, history has shown that competition is ultimately a good thing. And if it means roundly beating the Aussies in something other than rugby, we say bring it on.