Published on the 12/11/2019 | Written by Heather Wright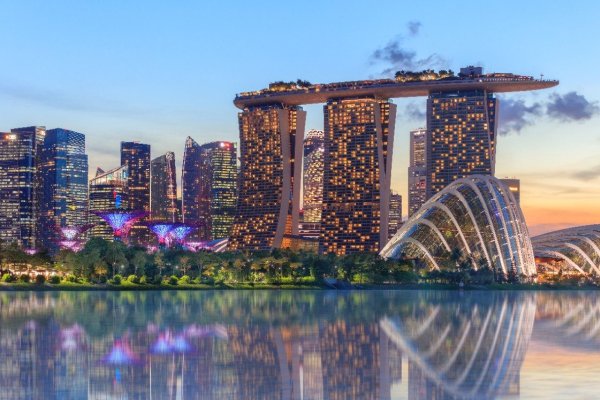 It's a fail for one A/NZ city in the latest study on the startup success…
Silicon Valley and Singapore aren't the only places to launch a tech startup, but you might want to look further afield than Australia or New Zealand – at least according to a new global report.
The study, from European relocation company Movinga, ranks Sydney as the front runner for Australia and New Zealand, with a not too shabby 19th placing out of the 75 cities ranked. Take away the tech/digital aspect and Sydney is ranked ninth best city for entrepreneurs moving abroad to start a business. Pushing Sydney up the tech list, was its access to venture capital which scored the city 93.3 out of 100. Dragging it down slightly, was its tech ecosystem (67.7).
Digital entrepreneurs are clearly leveraging future-facing technologies more than ever.
Cities of Opportunity: 2019 Best Cities for Entrepreneurs looked at the entrepreneur ecosystem in each city, including start-up costs, time required to set up a business and, for tech ventures, the tech ecosystem, available workforce and venture capital funding received by companies in the city. Rankings were also provided for the restaurant and import/export sectors.
The report notes that tech and digital ventures rely not only on the ecosystem and available talent, but the investment opportunities. "The data for this industry also gives an insight into the feasibility for launching any internet-based startup looking for venture capital," the study says.
Unsurprisingly, Singapore – which last year was ranked by Colliers second best place to start a tech business in Asia, behind Bangalore – topped the tech list for Asia Pacific, taking fourth place (and a tech score of 87.2 out of 100) behind San Francisco, London and New York. The rest of the top 10 was dominated by US and Western European cities.
As to Australian and New Zealand cities, Melbourne was ranked 36th for tech/digital, but 15th overall. New Zealand didn't fare so well. Its top placing went to Wellington, just eeking into the top 50 at number 49 (but faring much better in the overall rankings, where it garnered 18th place). Auckland meanwhile was 63rd for tech and 66th overall – the only A/NZ city to rank higher for tech than its overall ranking. Auckland's tech rating puts it behind the likes of Bucharest, Slovenia's Ljubljana, Iceland's Reykjavik, Malmo in Sweden and Columbia's Bogota.
Low tech eco-system scores pulled Melbourne, Wellington and Auckland down, with Auckland scoring a dismal 28.6.
"What those planning to launch their own business need to decide, is do they go with a city containing an established network of people in the same field, or do they go where there's less competition? We hope that this index can help technology startups to make these difficult decisions," says Marta Blanco Amez, Movinga vice president of marketing.
One area where New Zealand did stand out was in the speed to set up a new business – a scorching one day, and the fastest of any of the countries listed. Australia logged in at three days – half the time required for US setup.
Business setup costs in New Zealand were also recorded as lower than many, coming in at just US$78 versus US$360 in Australia and US$699 for US cities. Most expensive? Dubai, at US$8,922.
To make it on the list itself could be regarded as something of an achievement, with Movinga saying the 75 cities were selected because they're 'renowned for their entrepreneurial spirit, business opportunities and economic growth'.
The report puts e-commerce as the main industry for growth in both Sydney and Melbourne, while SaaS topped the list for Auckland and Wellington was catching the blockchain train.
"The main industries for growth in the tech/digital venture category is one of the most interesting datasets in this study. With artificial intelligence taking top spot and blockchain making a noticeable appearance, digital entrepreneurs are clearly leveraging future-facing technologies more than ever," says Amez.