Published on the 20/02/2020 | Written by Heather Wright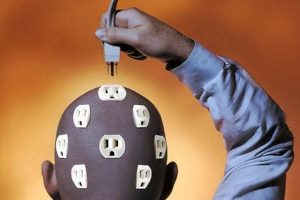 Survey highlights data disconnect – and lack of senior exec buy-in…
Data may be the lifeblood for business these days, but the majority of Australian businesses are failing to get buy-in from senior management for data strategies – or to even have the basics of who owns company data in place.
A survey of 200 Australian IT leaders by data centre provider Digital Realty, shows 88 percent of Australian businesses are struggling to secure budget to implement their data strategies, while 79 percent have a lack of clarity around who 'owns' the data operations.
"Australian businesses view data as critically important, but they're struggling to get buy-in leadership to prioritise their data strategies."
Mark Smith, Digital Realty APAC managing director, says that in a time when data is critical to every business, it is 'quite phenomenal' that 81 percent of organisations feel their data strategies are being hindered by senior executives.
"There's a disconnect," Smith told iStart.
"Australian businesses view data as critically important, but they're struggling to get the priorities from the leadership of the business to prioritise their data strategies."
The survey doesn't explain what's behind that disconnect or the lack of buy-in from executives, but Smith has his views. He says he's not sure organisations have yet seen the fruits of improved data analytics and improved customer information.
"Some organisations haven't taken full advantage of that, so senior executives are still somewhat skeptical of that value perhaps."
Drawing on other results from the survey, he also notes the struggle of dealing with the increasing quantities of data – a situation worrying 90 percent of respondents – and the lack of clarity around ownership of data.
"The idea of identifying clear ownership for data – and it might not be one single owner, it might be by function – is a very important starting point.
"As part of that you then prioritise the data you have in the organisation and its purpose and obviously different data sets have different value to the organisation. As you prioritise that data you also identify what you need in a low latency, high volume environment and what you need less regularly. All of that impacts your decisions in terms of how you store, compute and analyse your data."
Complexity around management and integration of data is increasing too. Seventy-four percent of respondents said their use of cloud services will increase over the next 12 to 14 months.
"It is becoming increasingly clear that organisations face considerable roadblock when implementing their data management strategy," Smith says. "As enterprises adapt IT strategies, seemingly on the fly, to meet evolving demands, we see a stronger need for tools, clouds, networks and resources to address the growing challenges posed by data gravity."
And yes, that's where Digital Realty's sales pitch comes in, with Smith keen to push the company's new PlatformDigital offering, launched late last year and offering, Smith says, a platform to simplify complexity and provide a platform to implement data strategies.
The company currently has 210 data centres globally – 34 million square feet – including two in Sydney and two in Melbourne. The global numbers will swell by around 80 with the completion of the acquisition of European data centre provider, Interaction, and Smith says the company also has plans for expansion in Australia.
"Lack of senior buy-in, coupled with budget constraints, will create ongoing challenges when securing, organising and gleaning insights from data effectively," Smith says.
"With data generation continuing to grow, organisations must take a holistic approach from the top-down to ensure their infrastructure meets changing customer demands. This means viewing data infrastructure, whether on-premise, in the cloud, or a hybrid setup, as a strategic tool to support key business objectives."