Published on the 17/07/2013 | Written by Newsdesk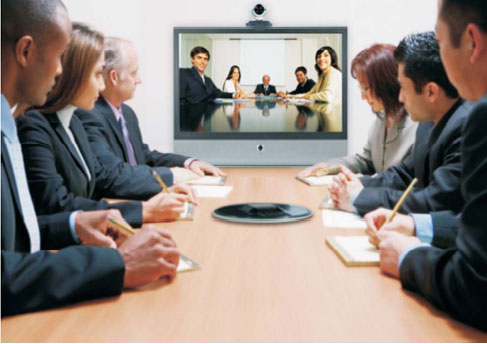 The cost of infrastructure has slowed the adoption of video-conferencing…
When it comes to video-conferencing 'sticker shock' has long been an issue – that is shock at the final cost of video-conferencing when everything is tallied up. The prime culprit isn't the cost of the endpoints but the various management infrastructure, network devices and servers required for interoperability, call control, conferencing, scheduling etc.
And we all know that as video scales there is more demand for more boxes.
Now, video-conferencing vendor StarLeaf is attempting to remedy the situation with its new cloud-based solution.
William MacDonald, StarLeaf's CTO,explains, "in the video conferencing industry many baulk at the idea of selling cloud services, as it's the infrastructure that pushes revenue up.
This is a double-edged sword because it is the high cost of infrastructure that limits the spread of business-grade video conferencing and prohibits new users in the SMB space. It is also the prime suspect when it comes to stopping the enterprise from ramping-up video.
"A cloud-based solution is the only way to remove financial barriers, delivering the enterprise greater mobility through software clients, and SMBs far better quality and a more reliable video solution than Skype and its ilk. However, even though StarLeaf is cloud-based, we understand that to successfully address these markets requires a new low cost pricing model," he said.
StarLeaf also outlined its Concurrent Usage License plan in a recent press release, which helps to make it easier for an organisation to allow everyone to connect using video, either as an SMB, or as a business that wants to scale up video-usage through the software clients.
Customers can buy into the cloud-service, called StarLeaf Call, and don't have to worry about who should have a soft client installed. Each Concurrent Usage License has a low, fixed price and allows the customer to download, install and register 20 StarLeaf Breeze software clients, per license, for free.
"With this pricing model an organisation only pays for the StarLeaf service it uses and can crank it up when needed. When a StarLeaf Breeze user makes or receives a call, it uses up one Concurrent Usage License. It doesn't matter if they are calling another StarLeaf Breeze user, someone outside the organisation or whether they are calling a hardware endpoint," StarLeaf explained. The Concurrent Usage License also enables two individuals to join multiparty video conferences.
Simon Downey, CEO of FaceToFace Communications, the Australian and New Zealand Distributor for StarLeaf said, "This is another example of StarLeaf listening to what users are saying and reacting quickly to deliver the solution. All of this is made easier because the StarLeaf service is totally cloud-based."