Published on the 18/09/2020 | Written by Zag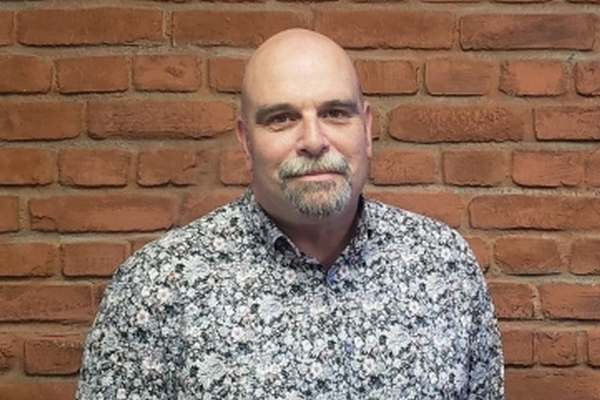 Seasoned SAP architect bolsters capability…
Leading SAP specialist, Zag, has announced a new leadership appointment to support its award-winning e-commerce practice.
Stuart McMinn steps into the role of E-commerce Business Line Manager with responsibility for developing Zag's e-commerce consulting business, leading customer engagements and overseeing the design and delivery of e-commerce projects.
McMinn is a seasoned SAP expert who brings more than 35 years of experience in IT and 28 years in SAP with broad industry exposure.
"After all, this is where the magic happens."
He has been with Zag for over 13 years and has spent the last decade as an enterprise architect in the customer solutions team designing and leading large, high-profile customer experience, supply chain and S/4HANA projects.
His experience and skills have seen him become a sought-after resource amongst Zag's clients and prospects.
In his new role, McMinn will lead a tight-knit team of 11 experienced e-commerce consultants supporting its continued upward growth trajectory and success with delivering positive results for customers.
The role will be focused on opportunities in the New Zealand market, with Zag actively expanding its footprint in Australia.
"I was drawn to the opportunity to work with this talented resource pool and an all-round great bunch of people who work exceptionally well together as a team already.
"I aim to provide them with new opportunities to apply their passions and skills through cross-team collaborations and more holistically designed and integrated SAP Commerce solutions for customers. After all, this is where the magic happens. Transformation projects that deliver connected, data-driven and engaging customer and user experiences in an agile way to drive maximum value and innovation," said McMinn.
The SAP Commerce solution, previously branded SAP Hybris Commerce after SAP acquired the e-commerce platform in 2013, provides SAP customers with an integrated e-commerce toolset over the top of their core ERP.
In line with its cloud-first strategy, SAP offers SAP Commerce Cloud allowing customers to benefit from a cloud-hosted solution with quarterly releases, whilst still supporting an on-premises version with annual releases for customers who prefer to manage their own software stack. SAP Commerce is licensed as one of the five components within SAP's C/4HANA suite of customer experience solutions.
This market segment is undergoing rapid growth as customer experience and digital transformation initiatives gain traction, boosted by Covid-19 drivers.
Zag has established a strong capability in SAP customer experience after a major transformation programme at Ballance Agri-Nutrients, which was recognised on the global stage with a 'Best Run' SAP Innovation Award in 2018. McMinn was part of the team that designed the realignment of Ballance around its MyBallance farm-centric portal. The portal integrates geospatial, weather and farm data to provide enhanced value to customers from ordering fertilisers to application on-farm.
Zag's e-commerce team also worked on a transformation programme at Auckland Council digitising its building and resource consents process, also recognised with an A/NZ SAP Best Run award in 2019.
McMinn will report to the Chief Operating Officer, Andrew Roberts, joining eight other Business Line Managers who head up Zag's SAP, Cloud and Spatial consulting operations in Australia and New Zealand.
Commenting on the appointment, Roberts said, "Stuart knows the e-commerce team well from his years at Zag as an enterprise architect and was able to demonstrate a strong vision and leadership goals for the team. He is skilled at taking people on a journey, inspiring team members and customers with his big-picture thinking and I believe that will help us grow and add value to the e-commerce business line."