Published on the 16/04/2018 | Written by Elle Bell, Customer and Channels Senior Manager at Accenture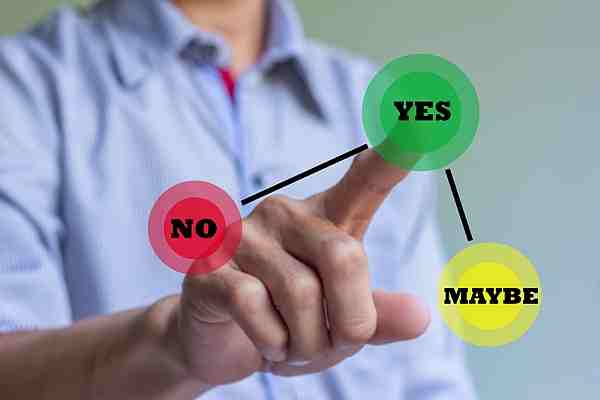 Creating value from B2B digital channels starts with customer discovery says Accenture's Elle Bell…
New paradigms set by digital experiences in our personal lives mean that as consumers, we're presented with customised and convenient options when we want to buy and engage with products and services.
But when we get to work, expectations often need to be adjusted when dealing with other businesses. Why is that?
We select from thousands of movies on our phones with personalised recommendations through Netflix, re-order groceries from our fridge and have a wardrobe of clothes delivered to our door and sent back – free of charge. As B2C customers, we now expect digital channels that offer visibility, convenience and flexibility. We feel in control of the services we're provided, and as a consequence we build trust with the provider.
Often, the same cannot be said about a typical experience for a B2B customer.
The experience for B2B customers can be less than ideal, relying on clunky and confusing portals, lack of self-service channels, and inconsistent messages from a conflicting network of marketeers, sales representatives and service providers.
These are the three biggest elements frequently missing from a B2B buying experience:
Visibility: Often B2B customers don't have access to useful information like product specifications, order history, order tracking or status. Pricing isn't transparent and total costs of services can be hard to calculate.
Convenience: B2B customers want to self-serve and place repeat orders to be delivered at a convenient time, at pace and with ease.
Flexibility: B2B customers want to flex and change their orders and have bespoke, personalised services.
Without these experience elements, B2B customers feel like they lack control. This is important because in reality our 'B2B' customer is actually a 'human' customer who is reliant on the service or products they are buying in order to be successful in their business.
The human-to-human element of B2B sales experience is important and holds the key to how digital channels should be unlocked to create value –  as it doesn't mean B2B digital channels must replace these direct channels. Traditionally, B2B sales and engagement is very much human-powered, reliant on sales representatives pounding pavements, and resellers and other third parties managing relationships with customers.
B2B e-commerce sales are in their infancy with only 11 percent of revenue coming from digital channels1. However, just selecting appropriate B2B technology, be it for a CRM, commerce, content or service platform, without considering both internal and external needs of the technology, can be costly. This can lead to low uptake of these solutions and failure to achieve the desired growth or cost reduction. To avoid these pitfalls, consider the B2B sales relationships in the form of a pyramid hierarchy in order to demonstrate where the true value of digital channels lies.
At the bottom of the pyramid is the transactional relationship. This is where most of the human effort in a salesforce is focused and involves facilitating sales transactions e.g. taking orders, negotiating price and maybe even fulfilling orders. This relationship takes a lot of human effort, it focuses conversations on the details of a transaction and can create tensions around the negotiation.
The middle level is where the transactional element has been met, and the relationship between business and customer can focus on added value, like personalisation or bespoke services. Here, both parties can create extra value, be it margin or revenue.
Finally, the top level is a partnership relationship where businesses work with their customers to create joint propositions, new innovations and enter new markets together. This requires trust and collaboration.
There is an 'alleviating' role that digital channels can play here, adding more value to the customer whilst enabling B2B companies to spend more time on higher value relationships that achieve more growth.
Digital channels and services can help enable self-service and automate repetitive transactional activities, freeing up time for relationship building and collaboration. Think of a commerce site, a self-service help site, a fulfilment tracking portal, an automated replenishment system – smart digital solutions can improve the B2B customer experience in many ways.
However, B2B digital transformation is more likely to be achieved by starting with the problem, not jumping to the solution. To create digital experiences that enable sales relationships to blossom and customers to feel in control, their needs must be discovered first hand.
This means talking directly to customers and internal stakeholders that serve them, to map their current experience, pain points and unmet needs across that ecosystem. This validation of digital solutions required will add real value, building engagement with the eventual customers and end users of whatever services eventually built.
It's surprising how much can be learnt from these dialogues and how powerful using the voice of the customer can be in creating momentum for transformation. A customer's experience of a  business does not happen in silos, which is why it's also important to work collaboratively across your front office business units – like sales, marketing and service alongside IT to discover these needs and design solutions together. Redesigning the customer experience shouldn't be limited to creating new digital solutions like apps and websites. The discovery process may lead to the re-design of engagement and service models – which will better enable those higher value relationship categories.
B2B relationships will always be incredibly important, and with the right investment in B2B digital channels, rather than being replaced, human relationships can be given the freedom to create more value, more effectively.
To hear more from Elle, listen to the webinar Digital Transformation for B2B Companies webinar.
Source: 1The B2B Commerce Playbook 2018, Forrester
ABOUT ELLE BELL//
Elle Bell is Accenture's Customer and Channels Senior Manager. Elle is lending her expertise to iStart's B2B Digital Transformation webinar (online Weds Apr18) to share why B2B companies should take a customer centric approach to creating digital channels in the same way that B2C companies do.