Published on the 30/06/2016 | Written by Evelyn Johnston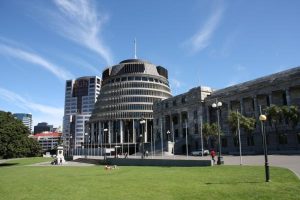 Innovative disruption is not something new. We have been innovating since our distant ancestors first learned to tame fire and some even attribute the first human disruption to the opposable thumb…
During the first industrial revolution, several new technologies, including electricity, the steam engine, and the internal combustion engine, allowed for the mass production of manufactured goods. We know that discount retailers disrupted full-service department stores, personal computers disrupted the mainframe and minicomputer, and cell phones disrupted landlines.
More recently, and an unavoidable topic at the moment, tech start-ups such as Uber, Spotify, Netflix and Airbnb, have caused major sector disruption, becoming known as 'unicorns', each being valued at over a billion dollars. But with disruption having occurred roughly as early as humans have walked the earth, why is there such a sudden buzz about the topic?
The difference is pace. We are now able to move faster than ever before. And because we have become accustomed to this rapidity, we now expect not only the private sector to respond to our needs at speed, we also expect the same from our public services.
Making government easy to interact with
So how do government departments, which have traditionally been known as slow-moving, ripe with siloes and full of red tape, provide the public with the types the services they expect? Shouldn't it be easy to apply for a passport? Why is it necessary to provide the same information about the birth of a child to 16 different touchpoints within government? As an immigrant to New Zealand, when applying for a work visa, I was required to fill out a stack of paper-based forms which I had to carefully take from one doctor to another and then to the immigration office hoping that the strong Wellington winds didn't blow them out of my hands on my way.
Fortunately, New Zealand is one of the few governments worldwide focusing on enabling better public services for all New Zealanders and is currently answering those questions. As a part of the Digital Five (D5), which also includes Estonia, the United Kingdom, Israel, and South Korea, there have been some significant initiatives across the New Zealand government which will support disruptive innovation in the public sector.
"New Zealand is one of the few governments worldwide focusing on enabling better public services."
A meeting of government minds
I recently attended the GOVIS conference (Government Information Systems Managers' Forum) which was themed around innovative disruption and modernising government. The aim was to answer how government can adapt to and anticipate the demands of its citizens. So what were my key takeaways?
Kicking off the conference, we heard Rt. Honourable Peter Dunne MP explain that New Zealanders want to spend less time dealing with government and its processes and more time enjoying their lives; and that they want their interactions to be both easy and occurring at a time of their convenience, not that of the government.
He talked about the Better Public Services programme which has so far led to around $70 million of savings and cost avoidance across the system; and he announced that since the launch of online birth registrations in April 2015, 85% of births have now been registered online. Minister Dunne also mentioned that over 80% of tax returns are now completed online and about 50% of passport renewals are being completed online. This is a good start, he said, but it could be better.
"Over 80% of tax returns are now completed online and about 50% of passport renewals are being completed online."
Customer-centric government
One of the ways this is happening, and a key topic of discussion at the conference, is by ensuring future government services revolve around the customer, not government agencies. The 'customers' in this case are both the citizen and New Zealand businesses. Part of Result 10 of the Better Public Services Programme, which is about making New Zealanders' dealings with government easy in a digital environment, is the Birth of a Child Life Event Programme. This programme was plugged by both Minister Dunne and Tim Occleshaw, the Government Chief Technology Officer, in their opening remarks, and is one of the key projects on which the government is focusing. No longer will a parent need to contact up to 16 different touchpoints to provide the same information over and over again; but it's not limited to just this life event. Other areas under the programme include getting a job, becoming a victim or witness to crime (though we all try to avoid this one!), moving house and becoming a senior (turning 65 years old).
Collaboration is key
What makes the Child Life Event and other similar programmes particularly interesting is the fact that multiple agencies have come together for the common good of New Zealanders. The programme is a multi-agency initiative including Department of Internal Affairs, Inland Revenue, Ministry of Social Development, and Ministry of Health. This seemed to be a theme throughout the conference. It's only possible for government to put the customer first by working together and not in siloes.
An example of how we are helping the government to collaborate more effectively is through Intergen's Cohesion ECMaaS (Enterprise Content Management as a Service) which has been recently implemented by Ministry for Primary Industries (MPI) and others. The service allows MPI to not only manage and share information internally, but in time will also allow cross-agency collaboration as well.
Policy, technology and modernisation
As much as I'd like to, I can't take credit for the title of this blog. Secretary of Treasury Gabriel Makhlouf, used this phrase a few times during his keynote address. He referred to the challenge government faces in putting policies in place to protect New Zealand whilst still meeting and anticipating their needs. He talked about the macro-economic factors that have led to disruption and how decision-making processes which are inflexible are unlikely to be able to cope with disruption. By moving away from a more traditional, top-down policy process to one which uses information and evidence, not assumptions and assertions, government will be able to adapt and anticipate the demands of its customers. In policy creation, information can come from the use of data analytics and it's important, he says, to understand not just the data itself, but the people behind the data.
Agility and driving for the conditions
Another topic at the conference, which also seems to be unavoidable at present, was the need to be agile and to 'fail fast'. If you read any articles on Silicon Valley or if you are interested in start-ups this is not a new concept. However, how does this apply to government?
Pauline Lamb, Chief Operation Officer of Airways New Zealand, spoke about adapting to the needs of customers who cannot wait for government policies to catch up. She used an example of when a private sector company approached Airways and said that they wanted to launch 120 balloons into New Zealand airspace every week. Airways proceeded to explain that they would need to follow a strict set of rules making it very difficult, therefore they couldn't do it. The company brought in a different mentality into the organisation and said, "Pauline, tell me how I can rather than how I can't". Overnight they turned around solutions to how they can and they brought a very agile way of being into the organisation.
Gabriel Makhlouf also touched on the importance of agility, saying in his closing remarks, "Be nimble, adaptable and flexible. Don't try to create the perfect product. It's unlikely to exist and even less likely to last." He added that the avoidance of failure shouldn't be the main objective, asking the public sector to be bold and innovative.
Conclusion
As part of the government's ICT Strategy and Action Plan, not only will the government sector need to work across agencies to achieve Better Public services, it will also need to leverage off of the innovations within the private sector. We're proud of the work we are doing with the New Zealand government. Only by truly working in partnership, rather than a traditional vendor-customer relationship can this happen.
I thoroughly enjoyed my third time attending the GOVIS conference. It provided the opportunity to connect with the champions of disruptive innovation across government and I enjoyed listening to how far the public sector has come even just in the past three years. When we all work together to collude and not collide, to be agile, to collaborate and to put New Zealand citizens and businesses first, we can continue to lead the world in delivering better public services.
Evelyn Johnston is the IT Client Director specialising in enterprise solutions at Intergen Limited a subsidiary of Empired Limited.