Published on the 09/06/2015 | Written by Fujifilm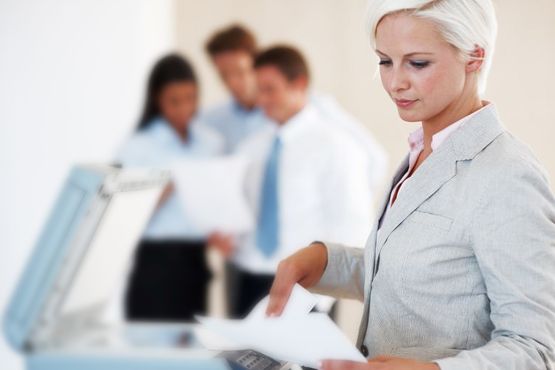 Gavin Pollard will oversee the New Zealand business replacing current managing director Neil Whittaker who moves across the Tasman to run the Australian operation…
Pollard will pick up the role following the promotion of outgoing managing director Neil Whittaker who will lead Fuji Xerox Australia.

Pollard has been with Fuji Xerox for 13 years. Previously he was general manager of national sales operations. He held this role for three years while he was groomed to step in to the top leadership role.
Outgoing managing director Neil Whittaker says after 11 years as MD of the New Zealand business the opportunity to lead the largest Fuji Xerox company in the region was too great a challenge to turn down.

"The great team spirit we have and the success we have collectively enjoyed is something the rest of the organisation really admires and wants to see expanded into other operating companies around the region," says Whittaker.

Whittaker says Pollard is the best choice to replace him in the role.

"Gavin has a wealth of experience and I've been working with him for over three years, preparing him to take over from me. The opportunity for both of us to take on new roles is somewhat unexpected but change creates opportunity and I'm sure Gavin will look to stamp his mark on the role."
Pollard says he's greatly looking forward to the challenge of leading Fuji Xerox New Zealand.

"The company is in good heart, we're in a terrific position and I want to thank Neil for his support and guidance for the past three years. I think I'm ready to take on the challenge of leading the business and I'm thrilled to have the support of the company with this move."

Recognising his predecessor will be a hard act to follow, Pollard relishes the opportunity, and says his first order of business will be to finalise a move to new offices in Newmarket and the opening of a new warehouse at the airport. From here he will embed several new services offered by Fuji Xerox.

The company is focusing on enhancing its services business through a range of key initiatives. This includes Fuji Xerox's newly established marketing resource management programme. This new capability specialises in providing a fully integrated print management, print production, digital, digital asset management and logistics services. Fuji Xerox has recognised that this is frequently a function that suffers from complexity due to fragmented and costly processes.

Fuji Xerox consulting has also been launched. This division has a focus on optimising document and data processes to improve productivity, increase customer satisfaction and reduce operational costs.

"We've launched Fuji Xerox document management solutions to communicate with customers and prospects. Our integrated, multi-channel approach to personalised communication enhances customer experience, converts consumers into customers, and improves loyalty and lifetime value," says Pollard.

Last year Fuji Xerox entered into a national partnership with 3D Systems, becoming the exclusive New Zealand reseller for its full portfolio of 3D printers.

Fuji Xerox has been in New Zealand since 1964. It currently employs over 500 employees and in 2013 turned over approximately NZ$300m.
ARTICLE SUPPLIED BY:
Fuji Xerox New Zealand
W: www.fujixerox.co.nz
E: contactcentre@nzl.fujixerox.com
T: +64 9 377 3834