Published on the 21/01/2015 | Written by Aaron Green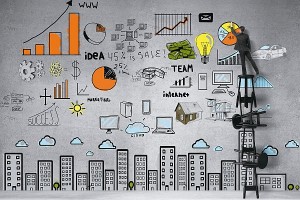 The soft fluffy HR department is making way for an empirical results-based strategy to manage human capital says Aaron Green…
The past decade has seen HR professionals charged with delivering ROI back to the business. With HR traditionally viewed as the softer, subjective area of an enterprise, companies need to change their approach to human resources to gain the benefits of real ROI from HR. The ones which take a more measurable, numbers-based approach to HR are the ones which experience successful business transformation in today's competitive environment. This approach can be attributed in large part to the new breed of HR leaders who are taking an analytical, strategic approach which aligns people strategy with business strategy.
It's likely that no matter which market you're in, the leading businesses are driving HR policies and programmes based on quantifiable business return. The businesses gaining true benefit and competitive advantage are the ones where HR has stepped up and established itself as a true servicedelivery organisation providing real impact to the bottom line.
To do this, HR processes, policies and practices need to evolve, along with the way HR departments engage with the workforce. Training is a great example which is ripe for change. Too many organisations currently run general, untargeted training programmes because they're associated with company targets or departmental KPIs. This approach is outdated and it's not going to lead to a high-performing organisation. To develop a strong, engaged workforce, a robust career development and competency model needs to be developed with tailored learning programmes based on the specific needs of individuals.
Recruitment is another area with substantial room for change. HR's recruiting function should adopt modern social- and analyticsbased recruitment. By replacing the subjectivity of recruiting with flexible recruitment plans, HR departments can align the people strategy with organisational strategy. For instance, if the company is in growth mode or working to deliver a new product to market, HR can profile what the workforce should look like and target recruitment efforts accordingly. This leads to a more social and socially aware organisation and allows HR to bring much more value to the corporate table in the longer and shorter term.
This all begins with an understanding of the makeup of the workforce, with ranging generations employed together, varying skillsets, different needs and expectations. HR needs to examine closely and define the corporate culture. What makes the organisation work well? What doesn't? What makes a high-performing team or individual within the company? Do top-performers stay and if not, why not? This list goes on and it all contributes to a clearer understanding of the workforce and how it ticks.
With this evolution come changes in the types of people and expertise moving into the HR industry. The ones making the high-impact changes often have diverse backgrounds with heavy focus on analytical and financial skills rather than the softer ones. This is a big shift for the market, because of the rising pressures of doing business and the need to be agile and flexible.
As this trend grows, we'll see the HR practitioner of the future working to predict trends in advance and pre-empting potential issues, by analysing data. This means HR will naturally become more and more measurable, based on real value added to the bottom line.
ABOUT AARON GREEN//
Aaron Green is Oracle's vice president for HCM applications based in Sydney.