Published on the 18/06/2018 | Written by Gerry McGovern

Gerry McGovern shares the story of an exercise he did with Cisco on why people used their social media pages across a number of platforms…
Why do customers follow Cisco on Facebook, Twitter and community forums? That's the question Cisco wanted to answer in order to better tailor the content they provide on these platforms.
The basic conclusion from the study was that customers use social media resources to advance their careers. Many Cisco customers are engineers.
They need to be updating their skills, gaining or renewing certifications. And social media is the platform where they can connect directly with brands and their peers.
We compared the social media top tasks results to the Cisco.com website using a study we conducted in 2010. Cisco.com is an enormous website, getting almost 250 million visits a year. The top tasks for Cisco.com were:
1. Download software, Firmware, drives, patches, and updates
2. Configure / set-up a product (tech guides, notes, how-tos)
3. Troubleshooting (bug fixes, diagnostics, guides)
We have done many top task studies over the years for technology companies and the top tasks we found for Cisco keep repeating themselves.
There are patterns out there when it comes to customers' top tasks.
In the survey, these five social media tasks got as much of the vote as the bottom 35 tasks:
1. Network design (best practices, peer recommendations)
2. Configuration, installation, set-up, deployment
3. Training
4. Events (webcasts, seminars, Cisco Live)
5. Certification (requirements, renewal, status)
In contrast to the Cisco.com top tasks study, training, events, and certification bubbled to the top of customer tasks.
"Resoundingly, we learned our visitors are very focused on their career advancement," states Leslie Lau, social media manager for Cisco. "They do this by learning from Cisco experts and keeping up with the latest news and technology developments. An effective way to quickly find the people and most up-to-date information is to connect directly with Cisco via our social media channels."
Configuration is the only top task that appears both in the social space and Cisco.com. Of course, it's not that one channel is exclusively for a particular task. You might discuss configuration in a community and then get more configuration information from the main website. You might find out about latest training and events on Facebook but then sign up on the main website.
Many tasks will have overlap and that's why channels should not exist in isolation. The social space affects the traditional website space and vice versa. They are interlinked and dependent on each other. So, we need an overall strategy that focuses on tasks such as training and makes sure that no matter what channel the customer interacts with, they can complete their top tasks in a quick and easy manner.
So, what does Cisco do with this sort of top tasks data? According to Leslie, "It's important that we incorporate what we've learned into what we do every day." That involves measuring the "ability for your users to complete their tops tasks on the social channel".
ABOUT GERRY MCGOVERN//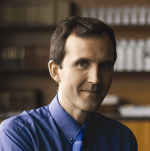 Gerry McGovern is an expert in customer-centric technology, and a five-time published author. He helps large organisations become more customer centric on the web. His clients include Microsoft, Cisco, VMware, IBM, Atlas Copco and Tetra Pak.