Published on the 29/10/2019 | Written by Jason Toshack, General Manager, Oracle NetSuite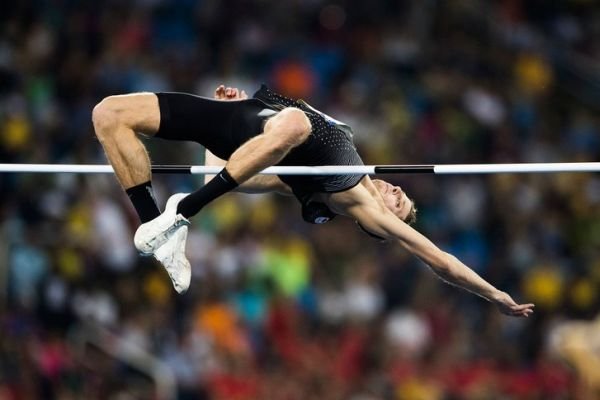 Data might just be the key to helping you deploy capital efficiently and take advantage of increasingly fast-moving opportunities…
Many businesses feel the need to 'be adaptable and agile'. Faced with ever-evolving markets and customer demands, it's likely business leaders are beginning to rethink long-held processes – including former "untouchables" like traditional planning and budgeting processes. How can businesses ensure they can deploy their capital efficiently and take advantage of increasingly fast-moving opportunities, without letting fiscal risks get out of hand?
A fluid approach to budget planning brings with it one major risk: Distraction
The answer, I believe, lies in data – and how well businesses use theirs to plan, track and forecast their budgeting. A Gartner survey reports that approximately 75 percent of businesses are seeking to combine financial data with information from other operational units for more accurate and strategic financial planning. What new considerations should businesses consider when the time comes to budget and plan for the next financial year?
Breathing flexibility into budgeting
Traditional planning and budgeting would typically allocate and lock in capital towards dedicated projects, without much change until the next financial year. However, today's constantly changing market conditions – such as shifting trends, emerging competitors or even trade wars – may cause company priorities to suddenly shift, thus reducing the relevance of certain major projects. To reduce the risk of this happening, businesses should consider the use of their financial data to tweak and determine where best to invest their budgets next – rather than set rigid budgets at the start of the financial year or quarter.
With the right data tools and techniques, this adaptive approach is certainly attainable and sustainable. By analysing historical, projected and customer data, businesses can obtain the financial insights or trends they need to help identify the road bumps ahead. In effect, this would allow them to break planning and budgeting up to shorter cycles throughout the year – enabling them to reallocate funds to effectively address emerging trends and customer needs as they occur. With enough data visibility, agile and responsive budgeting is certainly possible – and sensible for any fast-growing business.
Collaboration is key
Again, with the right data tools or platform, businesses can adopt this approach to help retain visibility and control over how they plan and allocate their budgets. In effect, 'always-on' budgeting allows business leaders to constantly assess the financial result of projects – thus allowing them to decide whether to raise investments to engage new opportunities or retract scope in the face of growing uncertainty or risks. For dynamic business leaders that place agility and flexibility above all else, this approach makes more sense than attempting to budget six months before, without any context of what the future market conditions will be like.
However, this fluid approach to budget planning brings with it one major risk: distraction. Businesses may find their budget priorities constantly shift, driven by executive or market opinion. This can result in a loss of focus on the activities that drive business growth. To minimise this risk, it is imperative that the key financial and department stakeholders work together – and combine the data of their business units – to determine and pursue the right priorities for the business.
In effect, by analysing budgeting and financial data against the operational data of other departments, businesses can identify areas or projects that have historically created greater value, and adjust budgets accordingly. Or alternatively, the data could reveal overlaps between business units that lead to collaborative opportunities – thus allowing the business to align objectives and optimise their budgets to 'kill two birds with one stone'.
Bringing data and people together
To do this effectively, the right finance, ERP, and integrated analytics process software helps. Cloud-hosted platforms, such as NetSuite's Planning and Budgeting Cloud Service (PBCS) solution for instance, provides a snapshot of the business' current state, from a financial and non-financial resource point of view, allowing CFOs and other budget-setters a comprehensive overview of all operations, opportunities, and obstacles in one glance – thus allowing them to adjust spend with a better understanding of the current operational reality.
Aggregating data within one central location also reduces the time-consuming issue of aligning datasets across multiple, department-specific spreadsheets – allowing leaders and employees to jump immediately into decision-making mode, to plan and coordinate on where budgets should go to. As a plus, the integrated analytics component builds on the financial data to offer a second layer of insight – assessing trends and forecasting the impact of budgeting decisions so that the business can see what may lie in store and plan accordingly.
Solutions like NetSuite's PBCS and its industry equivalents would certainly pave the way to better budgeting, but businesses today should also consider establishing the right foundations and mindsets to make planning and budgeting more resilient to change. Listen to our webinar to learn how best to start – and get vital insights that may help you in your quest to infuse greater levels of agility and adaptability into your budgets.
ABOUT JASON TOSHACK//
Jason Toshack is the General Manager A/NZ at Oracle NetSuite. With over 13 years experience, he is responsible for growing Oracle NetSuite's footprint within the region.