Published on the 06/03/2017 | Written by Epicor Software Corporation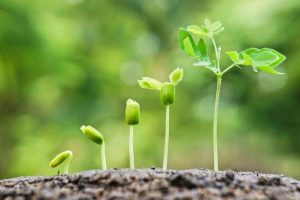 A guide for manufacturing and distribution companies in Australia and New Zealand…
The manufacturing and distribution marketplace is challenging to say the least. With a wide number of competitive forces at play for Australian and New Zealand companies, meeting growth targets is just not possible without the right foundations in place.
When it comes to choosing the right resources, aside from people, technology is arguably the most important. Therefore, if your technology platforms aren't facilitating for your growth, then they are a handbrake for your success. When we place people alongside technology in this same consideration, it becomes clear that the two are interdependently linked on a number of levels. This is why you need to ensure your ERP system is compatible with your growth plans.
However, if you are like the 67% of Australian business leaders that are concerned about whether their IT systems can cope with the complexity that growth brings1, then it's time to seriously consider what you need to do to prepare for tomorrow.
In this eBook we will discuss the functionality and approach that can help you identify the traits of the right ERP system for your company's future.
Table of contents:
Driving growth
Remove the constraints
Uncover capability and need
Generating value from ERP software in the cloud
Increase productivity with mobility
What does growth look like?
Preparing for growth to be sustainable
Operating in the social age
Providing a positive customer experience
Summary
To find out more download the white paper:  How to know if your ERP solution is compatible with your growth plans