Published on the 10/11/2020 | Written by insightsoftware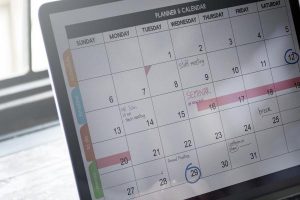 Manual processes can lead to error-prone data analysis…
If you've ever been in the midst of the festive celebrations and are suddenly hit with dread of an upcoming, cumbersome, financial year-end close, you're not alone. Not only do you have to complete the usual processes involved with a month-end close, but you have the additional tasks of working back through each month to make any needed adjustments, preparing tax reporting, and planning for the next year. Getting the job done requires a real, concerted team effort. Sometimes you might need to involve IT or external consultants to help pull reports. This can take more time and result in errors due to misunderstanding or miscommunication.
This adds up to greater productivity, less stress and more accurate data to drive strategic insights and identify efficiencies.
The year-end close is likely to be the time when you feel the most frustration toward your ERP – surely there must be an easier way than relying on a platform that isn't customised to your year-end needs.
In this guide we discuss each of your likely pain points throughout the different stages of a year-end close, and the best ways to resolve them.
Contents:
Tackling year-end close challenges

Reporting
Consolidation
Tax provision and reporting
Operational transfer pricing
Planning

 Summary of potential struggles
The right year-end close tools to make the process a breeze
Download the white paper: Streamline Your Financial Year-End Close Process to Free Up Time for Analysis