Published on the 08/10/2015 | Written by Oracle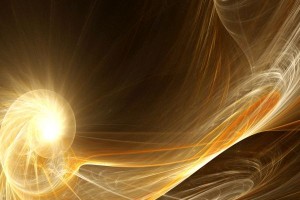 Cross-channel marketing impacts business performance, according to research by Econsultancy and Oracle Marketing Cloud…
Almost three quarters of marketers (73 percent) rated the impact of cross-channel interactions on conversion as 'major', with more than half also saying that integrated engagement across channels has a significant impact on improving retention (58 percent) and on ensuring advocacy (55 percent).
These are the headline findings of the fourth annual Cross-Channel Marketing Report, which also found that more than two-thirds of marketers (68 percent) say it's a priority for 'all marketing to be integrated across channels'.
The research is based on a global survey of more than 400 client-side marketers carried out in July and August 2015.
But while the importance of effective cross-channel engagement is recognised, many companies are still not set up for orchestrated multichannel campaigns and are most likely to be hampered by lack of strategy and resources.
More than a third of marketers (35 percent) say their companies are 'not really' set up for effectively orchestrated multichannel campaigns and a further 9 percent say they are 'not at all' set up for this.
Just under half of marketers (49 percent) said their companies are organised for this 'to a certain extent', exactly the same percentage as last year. Only 5percent said they are 'very much' set up for orchestrated cross-channel marketing activities, fewer than last year's 7 percent who said this was the case.
A lack of a clearly defined strategy (21 percent) and lack of resources (20 percent) are the main reasons cited for the failure to deliver well-orchestrated cross-channel interactions.
Lack of strategy has now overtaken lack of resources as the principal challenge that companies are facing. 'A clearly defined strategy' (29 percent) has emerged prominently this year as the single most important factor for delivering effective orchestration.
Andrea Ward, Vice President of Marketing, Oracle Marketing Cloud said: "Consumers today are constantly adopting new channels, platforms and devices that they can use to engage with brands leaving marketers behind the curve in mastering how to use these technologies to connect with their audience. The ubiquity of mobile presents one such challenge and findings reveal that brands are struggling to integrate mobile effectively into integrated, engaging campaigns."
Linus Gregoriadis, Research Director at Econsultancy, added: "Organisations are really getting the message about how cross-channel can improve both customer experience and business performance, but are continuing to wrestle with some of the challenges, particularly strategy and resourcing. This research is a wake-up call to organisations who need to ensure that they are focusing on the data, technology and staff requirements they need to get this right."