Published on the 21/09/2016 | Written by Newsdesk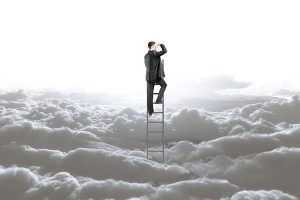 Up-front costs have shifted from customers to vendors, but the long term benefits of cloud migration will be shared says Ian McLean…
Interactive Intelligence New Zealand country manager Ian McLean spoke to iStart in early September prior to heading to the company's customer conference in Queensland.
iStart: What is PureCloud and why is it unique?
IM: PureCloud is based on microservice architecture running on Amazon Web Services. This means it is a single cloud platform for customer engagement, communications and collaboration. This, combined with running on the advanced AWS architecture, make PureCloud an industry-first.
PureCloud offers customers the unique advantage of getting up and running within days instead of months, and gives customers continuous delivery of new functionality.
iStart: How has the uptake been among customers?
IM: In this particular region, Interactive Intelligence has signed over 50 new PureCloud customers, the largest of which is in excess of 2400 contact centre agents. A number of existing users in A/NZ with on-premises Interactive Intelligence solutions are close to making the transition to PureCloud as well.
Smaller organisations in particular benefit from PureCloud because it gives them access to the same functionality as their larger counterparts and they pay only for what they use.
iStart: What impact do outages like those caused by the Sydney storms have on customers?
IM: The storms were an unusual event and the outages did have an impact on business as usual for cloud customers. However this was lessened by PureCloud offering survivability through its Edge device that can take calls, record, route calls and then sync back to the cloud when the service is back up and running.
iStart: How has moving to a cloud subscription model impacted your business?
IM: While PureCloud is getting good customer traction, it's fair to say that up-front R&D investment is yet to be recouped through subscriptions. The difference is that on-premises sales are booked immediately and so deliver greater short-term revenue, but there is a longer term play for cloud revenue. The flip-side is that with cloud deployment there is potential for significant growth in customer numbers because it de-risks the purchase decision. Organisations are also able to cost-effectively dial up additional capacity to deal with, for example, seasonal demand. So it's a longer term play.
iStart: How have users accepted the new product?
IM: There has been a lot of emphasis on the importance of simple user interfaces and ease-of-management. Organisations expect the same ease-of-use from business apps as they get from consumer apps. We built PureCloud with this in mind so organisations don't have to invest a ton of time and money on training. In addition, we took as much of the complexity of management out of the equation so IT staff can focus on core business requirements instead of low-level system management."
iStart: With all the benefits, why are existing customers resisting?
IM: We are working with on-premises users as to when the right time is for them to move to a cloud platform. This often hinges around them upgrading to a new version of the software, or when a support contract is coming to the end of its life.
The first customers looking to move to PureCloud seem to have existing experience with cloud services and were perhaps users of services such as Salesforce or Office 365.
McLean added that one of the other subjects at the user conference will be the local release of its PureCloud Voice solution, due at some stage during 2017. PureCloud Voice adds easy-to-use, fully automated SIP-based trunking to the platform.
ABOUT IAN McLEAN
As New Zealand Country Manager for Interactive Intelligence Ian is responsible for all sales operations in New Zealand including Channel Management.