Published on the 10/01/2022 | Written by Newsdesk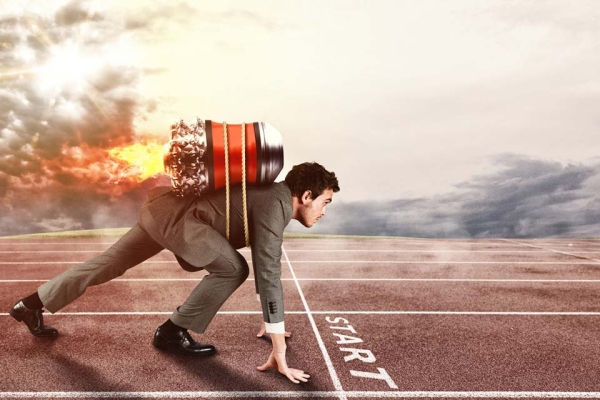 AI and real-time analytics are fast-tracking efficiency gains…
The days of teams relying on manual spreadsheets to ensure their operations are running smoothly are slowly becoming a thing of the past. Businesses are now turning to AI-infused operational management platforms like Nimbly, which now replace spreadsheets, emails and messaging apps – automating processes by combining their functions into one mobile app.
'Smart' operational management
The new breed of operations management is now aligned with faster-paced global, remote and hybrid ways of working. With digital checklists, live video, inventory management and field audits, organisations are able to manage operations anytime, anywhere while also ensuring that standard operating procedures are followed across locations.
Companies can validate site visitations, attach live photos and videos, discover issues and monitor resolution in real-time. Interactive dashboards allow management to review and analyse what is happening in their real time. Businesses can quickly identify red flags, note issues that have to be resolved immediately and highlight cost-saving opportunities.
Businesses like KFC, Kopi Kenangan, 7-Eleven, Wilmar, Cargill and Under Armour are amongst the 200+ organisations around the world already seeing the benefits of this new smarter way of operations management. In fact, to date, Nimbly has helped save businesses over 57,000 hours in operational efficiency, 59% in inspection costs and helped drive 86% in business productivity.
"It ties up to excellence in our offering, especially empowering the dashboard with real-time relevant information, quickly and accurately."
AI-powered operations
Recently, Nimbly announced it had selected Sisense, an AI-driven analytics cloud platform that infuses analytics anywhere to provide a new customisable, visual dashboard to its customers.
Prior to engaging with Sisense, Nimbly's dashboard was not fully agile or customisable, and a self-service model was not enabled for the customer.
Earlier this year, Nimbly decided to enhance its platform with robust data analytics and visualisation capabilities. Nimbly evaluated multiple tools based on the needs of their customers and ultimately chose Sisense due to its powerful, easy to visualise and interactive dashboards. Nimbly also needed a solution that enabled their end-users to build customised dashboards with minimal training, both of which Sisense offered.
"Sisense's self-service model is intuitive and easy to manage. This along with AI capabilities made it a compelling option for the company," Girish Mysore, CTO of Nimbly said. "With Sisense, Nimbly can leverage its analytic and visualisation engine to its customisation and instrumentation capabilities. This ensures that Nimbly's analytics are not only the most advanced, easy to use and highly flexible on the market but that it fully meets our clients' needs."
"We use Sisense dashboards to enhance what we deliver to customers. It ties up to excellence in our offering, especially empowering the dashboard with real-time relevant information, quickly and accurately."
Eyal Mekler, Regional VP APAC at Sisense said embedding an interactive, customisable tool with Nimbly's solution opens up exciting opportunities for businesses globally to become further streamlined, enjoy operational efficiencies while leveraging data to grow their businesses and minimise risk.
"Data visualisation helps unlock the value of data for organisational efficiency and is critical in today's fast-moving business landscape that demands access to essential information quickly and in real-time. Sisense provides our clients with an easy low/no-code solution that is customisable and interactive, that helps drive even further innovation for businesses at scale," Mekler said.