Published on the 24/11/2016 | Written by Donovan Jackson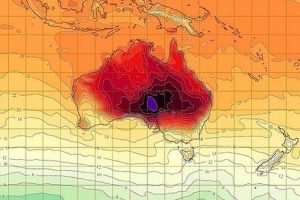 Growing demand, plenty of options for SaaS solutions…
With the appointment of Simon Peterson to head up its ANZ operations, ERP vendor FinancialForce is stepping up its activity in Australasia, where it said there is accelerating interest in Software as a Service (SaaS) for the enterprise.
The North American-HQ'd company provides ERP solutions built on apps in the Salesforce.com cloud. It has operated on our side of the planet since 2014, with an office in Sydney serving both sides of the ditch.
In response to emailed questions, Peterson (who joins FinancialForce after a couple of years as area VP of sales for Salesforce.com) said SaaS adoption in Australia, specifically, has typically been more cautious than in the US. "However, over the past few years, this has changed rapidly. Smaller organisations were first, they had less baggage, but right now, most organisations either have or are planning on some degree of cloud infrastructure."
And applications, no doubt. Certainly, the space is hotting up, with NetSuite long staking a claim as a cloud ERP vendor, while Microsoft's recent introduction of Dynamics 365 has further signaled its clear intent to provide a full stack in the cloud. New Zealand ERP vendor Greentree, now part of MYOB, made its own cloud leap this year, after some years of scepticism, while the giants of yore Oracle (NetSuite's owner) and SAP claim to offer cloud solutions too, despite occasional question marks over whether or not their offerings are 'true' cloud. MYOB has also added Advanced to it stable as a 'pure play' SaaS – the local derivative of the US-based Acumatica.
Peterson pointed to the old chestnut of cost reduction as a key motivating force (one with which Gartner analyst Denise Ganly might take issue as a short-term canard); but, he added, "That's a one-off saving, banked quickly. [Instead] it's all about a business leveraging technology to rapidly deliver innovation and improve the value proposition to their customers."
While the vendors are piling it on in the cloud, with the model obviously attractive for its ability to lock in recurring revenue streams (albeit at the expense of the chunky license revenues of old) and create long term 'partnership' engagements, shifting customers to the cloud it isn't without its challenges. Peterson said that breaking into the market for a 'lesser known' vendor isn't easy.
"[In ANZ], we are often seen as the satellite office, and sometimes an afterthought when strategy and growth is planned.  This is changing.  I like to think of our market here as a hub, not a satellite.  So, in this regard, I need local content, local skills and expertise – our customers need to know we are here, not just for the sale, but for the lifetime of our relationship. Trust and support delivered locally is fundamental."
Trust and support typically builds on the back of presence and there is that office in Sydney, which the company opened in 2015; Peterson added that further gravitas comes with an expanded staff complement: "More and more, global businesses are locating key R&D staff here, not just sales or delivery – this diversity of skills and experience is a good thing for the business as a whole."
Getting those people on board presents its own challenges, and Peterson noted that, with a combined population across ANZ of less than a tenth that of the USA, the talent pool is somewhat smaller. "But, I like to focus on the advantage of this.  Most experienced software people in our market have a huge variation of experiences and skills as a result," he said.
The sheer number of ERP providers operating in Australia and New Zealand can still be something of a surprise given that our markets are, bluntly, not that big on the global scale. In addition to the ones already mentioned, which includes the 'big 3' of Microsoft, SAP and Oracle, others in no particular order include Abel, Infor, IFS, Unit4 and Epicor among several more – all with 'cloud readiness' claims.
So what potential does the relatively low-local-profile FinancialForce see, and what's the customer base look like? Peterson is a little cagey on that one, and said he cannot disclose the number of customers it has. But he is OK with growth numbers (which are likely to come off a low base). "In 2016 so far, we have doubled our Net New bookings revenue year on year; new customers include Kincare and Computer Systems Australia. We are on track to grow our overall revenue in ANZ by about 90 percent this year," he said.
Peterson added that 'deal sizes' are growing. "This reflects increasing market acceptance by both larger organisations, as well as organisations increasingly using more of our solutions. Our brand is well known in North America and the UK; the challenge in A/NZ, over the coming 6-12 months, is to raise awareness and build momentum."
Medication errors can happen anywhere, but knowledge is your best defense. So it's no wonder that online pharmacies is becoming more popular over the last years. Viagra is one of the best treatment options of all time. Nowadays a lot of articles were published about natural viagra substitutes. Usually, when folk talk about ED, they think "otc viagra substitute". A medical review about "http://corpmoreinfo.com/where-to-buy-viagra-online.html" found that men's most common sexual disfunction is erectile dysfunction. Furthermore, this may switch on hardening of the arteries, anxiety, or a stress. Any medicament may cause some side effects. Sometimes side effects can be actually serious. Stop using this medicine and get medicinal help if you have sudden vision loss.