Published on the 03/06/2016 | Written by Newsdesk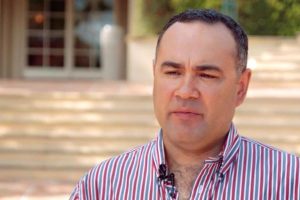 Epicor Software Corporation has appointed ex-NetSuite man, Vince Randall, to oversee the A/NZ region and strengthen its cloud-first strategy…
Senior ERP executive Vince Randal is tasked with the growth of the Epicor enterprise software business, overseeing sales and operations in Australia and New Zealand (including the growing partner network). He is based in Sydney, and known as A/NZ vice president.
"Randall joins us from NetSuite where he held senior roles for over eight years, most recently as sales director A/NZ," said Sabby Gill, executive vice president for Epicor International, and himself a relative newbie at Epicor having joined the company eight months ago from International Gaming Technology (IGT), where he was SVP international sales.
"He brings a wealth of experience not only in in enterprise software sales but also in cloud solutions. This is to our advantage as we continue working on transforming our organisation and realising our cloud-first strategy in the Asia Pacific region," he added.
Apparently it was the cloud strategy, and Epicor's determination to grow by focusing on helping its customers grow, that attracted Randall to join Epicor after eight years at the native cloud-vendor NetSuite. Indeed, Epicor's CEO Joe Cowan won a Gold Stevie for Executive of the Year in the 2015 International Business Awards for the work he had done to cultivate a customer-first culture. Randall was the NetSuite A/NZ sales manager for more than four years, having worked his way up through sales.
Randall said, "The A/NZ market demands a combination of cloud and industry best practice. This is a key strength for Epicor and a reason why I'm excited about joining the company at such a transformational stage.
"In addition, Epicor has great people with the right skillset that understand how to partner with customers to help them grow their businesses. I'm looking forward to meeting every team member and understanding how we can continue to build on this competitive advantage. I'm confident that the A/NZ team has the expertise and the experience to become even more successful."
Epicor ERP, was recently named a 'visionary' in the Magic Quadrant for Single-Instance ERP for Product-Centric Midmarket Companies. It noted that the company's efforts to drive efficiency and performance from the Epicor ERP platform are bearing fruit. "Epicor's recent development efforts have been more focused on performance, scalability and technology, rather than on new capabilities… [and] the overall solution and Epicor's direction mean it remains in the Visionaries quadrant.'