Published on the 21/09/2009 | Written by Johanna Bennett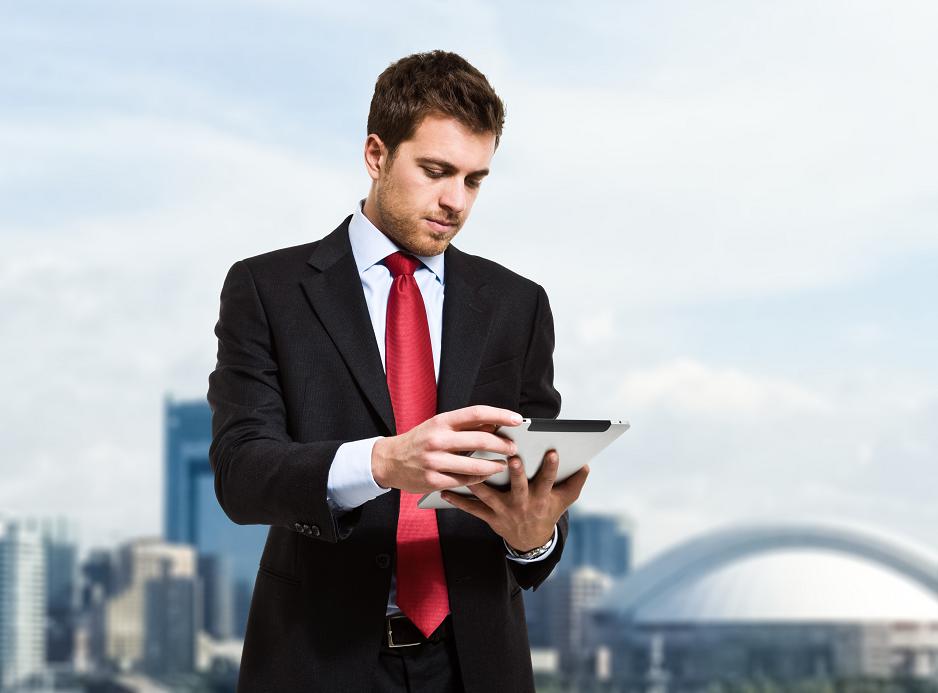 Current rhetoric is still focused on surviving the recession, but fortunes have been built in bad times. Mobico's Aldas Palubinskas talks to Johanna Bennett about how business can thrive by focusing on managing the job - with a little help from mobile technology...
Ever wondered how the big get bigger and why you aren't one of them?

In the long term, it's seldom about what you do or make. "It's about cashflow, cashflow and more cashflow" says Mobico's general manager Aldas Palubinskas.

As demand dries up and margins get squeezed, the temptation is to focus on what you do – rather than better managing those tasks that improve cashflow. Then, when demand increases again, everyone gets busy doing what they do and, again, the tendency is for attention to move away from managing the tasks that improve cashflow.

Nor is this just a corporate phenomenon, says Palubinskas. It applies across the board – from the smallest business to the largest organisation. However, improving cashflow is seldom just about chasing debtors. It's about making sure your price, order, shipment and invoice are right first
time. If anything isn't right, the account doesn't get signed off and you miss the opportunity to get paid on the spot and on time.

Who is going to pay a bill if it isn't correct? Nobody – it's human nature. And, sadly, if you miss the payment round, it usually it takes a month to sort everything out, and you get paid next time round.

This is the fundamental reason why most non-corporate businesses need overdrafts, factoring or larger amounts of working capital, says Palubinskas.

They collect too much in 60 and 90 days. Even worse, they often end up using their GST or provisional tax funds to bridge the gap, resulting in high, unbudgeted-for penalty costs. To thrive, you need to get the paperwork right first time, so you can collect in 30 days.

The same applies to order-handling. The less time an order takes to process and fulfill accurately, the greater the opportunity for others.

This means you shouldn't just focus on processing orders. Think about how they are processed; how quickly they are processed; how accurately they are processed, and how many are processed.

Also think about how they're billed; how accurately they're billed, and when the money is collected. Manage your business – not just the tasks. You can't thrive just by doing the job well, says Palubinskas.

Capture that data
"Fundamentally, business involves people either doing or selling things. So, business needs to capture how much time was involved – and maybe what you were doing at the time – or else capture what items were required, and at what price," says Palubinskas.

"Now, the more accurate and timely you can make the capture and the process of that data, the better you can build, the better you can run your business, and the better you can collect cash.
"But, what do people do? Instinctively, they're practitioners in what they decide to do. And they do this whether they're a small, medium or large company. They focus on the practice; they focus on doing the job, rather than managing the doing of the job.

"You see it right across industry. If people just stepped back and said: 'How can we do a better job of managing the doing of the job?' they would be a lot more successful."

Big and small guy problem
And to illustrate that this is both a big guy or gal and a small guy or gal issue, Palubinskas cites examples from different ends of the commerce food chain.

Demon Drinks is quite a newbie company. New Zealand-owned, it sells the "baddest and most kick-ass energy drink" – or so it says on its website. It's got a sassy attitude to promotion – rather like Hell's Pizza actually, but with more girls and toilet humour.

It also has a bold attitude to sales, and has gone ahead and equipped its sales staff with handhelds – aka mobile computers – to do away with the need for a middle-man and the admin. It's a productivity and recession-beating move that many larger, more mature companies have yet to make.

Handhelds allow tradespeople, and service and sales staff in the field to handle their paperwork on the spot – without having to write anything down, says Palubinskas.

"With a mobile handheld you can manage stock, process payments, feed information back to MYOB or the home office, all at once," says Palubinskas.

Demon Drinks is actually reasonably far up the SME food chain, but it's still not a large corporation. The likes of Frucor (which also sells energy drinks, as well as fruit juice) and local food giant Goodman Fielder have been automating route sales in this way for years. However, it's still not that common, says Palubinskas.

Mobile equals sales-to-go
Mobile systems work by loading up the person's handheld with all the necessary customer details, products, pricing, order history, stock and sometimes even routes or sales targets, so they can self-manage.

In this way, handhelds do away with the paperwork that reps, contractors and tradespeople typically hate, as information on a job, sale or order is entered straight into the handheld and can either be sent straight back to the office or downloaded later, all without a piece of paper in sight.

Even those at the more modest end of the commerce food chain can benefit, says Palubinskas, as the solution is becoming increasingly affordable. He gives the example of the plumber who, stereotypically, puts his paperwork off to the last minute.

"It leads to so much waste and it affects cashflow," says Palubinskas.

"Say, he's out on a job and he uses four or five metres of piping – he can't remember which or what type. He wrote it down on a piece of paper, but struggles to find it when he does his paperwork a week later. He's not short of work, but he can't collect his money if the bill is wrong, so he rounds it down, to help ensure that the customer will be happy to pay. If he repeats this scenario for too many jobs per month that's a lot of money written off or not recovered. If he doesn't, he probably collects slower.

"This is why many small businesses find themselves having to use overdrafts, or worse use GST or provisional tax to fund cashflow. The owner often wouldn't need to if he or she
captured and processed the data around the business better."

Palubinskas is in the business of selling handheld-based business solutions, but he makes a valid point that getting such data down on a handheld computer straight away can take as little as 10-20 seconds.

"And a mobile handheld solution can cost you as little as $5 a day. It pays for itself many times a day," he says.

"Anyone who is involved in distribution, a route trade or field service, as well tradespeople, can benefit from better organised data collection. The more accurate and timely the capture of data, the better you can collect and the more you can sell or do" he says.

Even service technicians working for a number of companies, as is often the case in regional New Zealand where jobs are more scarce, can benefit from such solutions, as they also allow for better job allocation.

Palubinskas sees such capture of data on-the-go as still being quite innovative. There have been the early adopters, of whom Frucor and Goodman Fielder are two examples.

"Frucor's and Goodman Fielder's margins are a lot less than, say, a hose company or a bearing company that calls on a range of manufacturers out in Penrose one day, goes out to West Auckland another day, maybe has a long lunch on another afternoon, and then does the paperwork on a
Friday.

"Those guys don't have these field sales automation systems, but they should have. They'd get much better productivity and control over their workforce."

Palubinskas believes some New Zealanders are innovative, but many are slow to change, choosing to focus on just doing a better job, rather than managing the job better.

"New Zealand has a few innovators and they grow much faster than everyone else, so they get a much bigger market share," he says.

"Our innovators have done really, really well. They thrive. But, do we have more of them than other countries? I hope so."
FOR MORE INFORMATION
Mobico
W: www.mobico.biz
E: info@mobico.biz
T: +64 9 303 0686