Published on the 07/04/2014 | Written by Epicor Software Corporation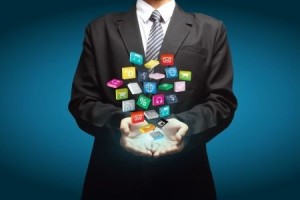 Are enterprise resource planning (ERP) systems really ever in need of a change?...[View as PDF]
That question plagues most CEOs, CIOs, and CFOs as their legacy ERP systems continue to chug along. It's no light matter to replace your ERP system. By definition, the ERP system is your financial and operational backbone and reaches into all areas of your business and value chain. Replacing it would appear to be a difficult and intensive process, but done right, it can open unlimited business opportunities.
Companies decide to replace their ERP systems for a variety of reasons. At the most fundamental level, the question is whether your current system supports or constrains your ability to execute business strategies that will make your company successful and establish it as an industry leader. These systems typically automate only a single business function and not an entire, cross-functional business process; they demand manual, labor-intensive processes, such as re-keying data into separate systems. Many legacy systems are also inflexible, as they don't permit organisations to change their business processes to adapt to changing business requirements, nor do they provide visibility across the organisation—let alone across the extended supply chain.
And in today's connected world, many legacy systems struggle to provide the deployment and device flexibility demanded by business users. Who should consider a new ERP system?
Review the following statements and see if you can answer 'yes' to any of these questions.
Is your organisation growing exponentially and in need of a system to keep up with your future growth expectations?
Are you planning on adding new businesses by growth or acquisition?
Are you subject to generally accepted accounting principles (GAAP), international financial reporting standards (IFRS), Sarbanes-Oxley, or any other national or international financial oversight?
Do you need financial transparency across all of your business units or is your organization still using spreadsheets to manage its financial health?
Are you using a highly customized system that does not allow the ability to upgrade to new, more efficient technology platforms?
Are all your users, however infrequent, able to interact with the ERP regardless of device and without requiring weeks of up-front training? If you have answered 'yes' to any one of the above questions, your organisation may need to consider the replacement of the existing solution and integration of a next-generation enterprise financial system. The remainder of this paper outlines the fundamental considerations that you should use when evaluating vendors to determine which ERP application should be right for your current and future organisational goals and growth expectations.
Table of contents
1. Replacement Decision Time
2. Transparency and Visibility Through Enterprise Performance Management
3. Support for the Global Enterprise
4. Technology Matters—Scalability and Extensibility Through Service-Oriented Architecture
5. Integrated Governance, Risk, and Compliance (GRC)
6. True Cost of an ERP Solution—Delivering Return on Investment
7. Introducing Epicor Next-Generation Enterprise Applications
To find out more please download our free Whitepaper  Executive Guide to Building a Business Case for Next-Generation Enterprise Applications