AT A GLANCE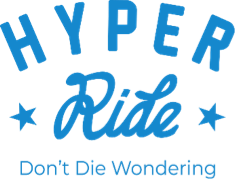 INDUSTRY
BUSINESS OBJECTIVE
Leverage technology for growth
Build efficient low-touch processes
Easy to use systems for seasonal staff
SOLUTION
n2 ERP from First Software
BUSINESS BENEFITS
Growth supported without system updates
Automation features without major investment
Fast retail-ready data manipulation
Accurate, on-time delivery to customers
FOR MORE INFORMATION
First Software
W: www.firstsoftware.co.nz/
E: stewart@firstsoftware.co.nz
T: +64 9 573 2648
Recreational equipment supplier has n2 ERP at its core…
How ERP helped turn big dreams into reality at Hyper Ride
When New Zealanders want to buy the gear that makes fun possible, they turn to online megastore Hyper Ride. For more than ten years, the Auckland-headquartered e-tailer of leading surf, snow, skate, wake, cycling, motocross, and camping brands has provided easy shopping and rapid delivery of more than 100,000 products. What they don't see is that behind Hyper Ride sits First Software's powerful, locally developed e-commerce-ready Enterprise Resource Planning solution, n2. The software has powered Hyper Ride from day one, when it was little more than a great idea, and has facilitated rapid business growth without ever requiring the systems upgrades demanded by an increasingly complex organisation.
"n2 has facilitated Hyper Ride's expansion with absolute ease"
Hyper Ride was co-founded in 2008 by Simon Furness and Richard Bush, who spotted an opportunity for online retailing of a wide range of equipment and accessories for sports involving a ride of any kind. The business has rapidly grown, building relationships with hundreds of the world's most popular brands to provide the widest range, provide excellence in customer service and next-level convenience.
Situation
As part of establishing Hyper Ride, Bush engaged with First Software as a key partner. Familiar with n2 ERP from a previous business, he wanted to start with a system which, for most startups, would be considered too complex. "Startups don't usually invest in ERP software," he confirms. "But the vision we had for Hyper Ride was clear: this thing could scale, and with the right approach, we could carve out significant market share by doing online retail better and faster than anyone else."
He says conviction is as important as passion for the ambitious new business owner. "It is impossible to see the future, but we wanted to plan for success from the first minute of starting our operations. It's a decision that has stood us in very good stead; where most startups might run off Excel spreadsheets and maybe an accounting software package, we equipped ourselves with a system which was more powerful than we needed initially, but which has facilitated Hyper Ride's expansion with absolute ease."
Solution
Designed for New Zealand businesses with multiple branches, N2 ERP offers a complete set of modules working together for accurate handling of common business processes. Hyper Ride's implementation includes n2's eCommerce engine, Purchasing, Sales Order, Warehousing, Complex Freight Calculations, Marketplace Integration, Forecasting, and Customer/Supplier Integration. With multiple custom integrations to its suppliers, Hyper Ride offers the widest possible range of products through its website, with accurate inventory control. In practice, this means when a customer selects an item, it is in stock and ready for shipping.
But Bush says while the software is indispensable to Hyper Ride's efficient operations, it isn't necessarily where the most value derives from the long association with First Software. "What makes our situation unique is the proximity of First as a vendor to our business. They know Hyper Ride as well as I do, and that means they know what works for this business, where development effort should be focused, and what makes our customers choose Hyper Ride ahead of any other competitor."
This extends to the Hyper Ride website, also designed, created and supported by First Software. The site, which incorporates multiple services so customers can pay the way they choose, is designed for ease of updating; with so many products available, full control by Hyper Ride staff is essential to keep creating offers, uploading SKUs, and removing them once stock has sold out.
Results
Probably the best and most durable result of its association with First Software is Hyper Ride's effortless expansion from startup to major player, now shipping thousands of items across New Zealand every week. "Our business model is low-touch and high-throughput. Thanks to the software, we take on inventory, load it to the website and have it ready for sale within hours. This reduces the time stock sits on the shelf, and if we're moving it rapidly out the back door, it means our customers are getting their orders fast whether they are down the road in Auckland, or in Invercargill," says Bush.
Innovations which he believes would be either impossible or impossibly expensive if working with an international vendor include a warehouse scanning solution, and an automated process for item repricing. "Features like this make a big difference to our business," he says. "It reduces handling time and that makes for efficiency and accuracy."
Thanks to n2 ERP, Bush adds that running the warehouse which sits at the centre of Hyper Ride is easy. "As a seasonal business, we have short term workers – often senior school pupils – coming in and helping out in busy periods. The way things are set up, we can hire someone and they'll be productive within a day or two. That's thanks to great business processes, backed by software that just works."
FURTHER READING
About This Vendor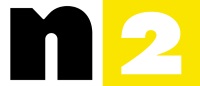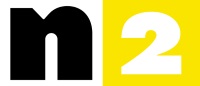 More Case Studies

N2 ERP provides big assist…
Specialist e-commerce software enables digital-first strategy…

Systems experiment turns into cash cow…

RWC and America's Cup retailer has found the perfect partner in First Software's n2…


Snowcentre implements n2 ERP, moves into the modern world…