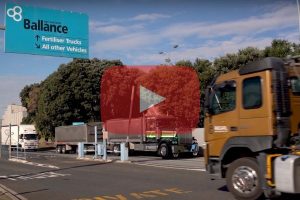 AT A GLANCE
BUSINESS OBJECTIVE
Review existing business processes and information systems and worked collaboratively to identify opportunities for transformational change
SOLUTION
SAP Hybris, Commerce and Marketing modules
Esri GIS
BUSINESS BENEFITS
Clear execution plan that was enabling our digital and business
strategy
Visualise long term investment and business impacts
FOR MORE INFORMATION
Zag
NZ: w// zag.team
E: info@zag.team
AU: w// zag.team
E: info@zag.team

Auckland
T: +64 9 571 7100
Wellington
T: +64 4 472 1897
Sydney
T: +61 2 8520 3797
Two years into executing its digital roadmap, Ballance Agri-Nutrients is globally recognised with the 'Best Run' SAP Innovation Award…
Ballance Agri-Nutrients (Ballance) is a New Zealand farmer-owned co-operative that helps its customers to farm more productively, profitably and sustainably. Its core business of fertiliser manufacturing, supply, sales and advice has developed to offer farmers a full range of science-backed nutrient products and services. Ballance covers the length of New Zealand, supported by a network of rural merchant supply partners, service centres, consignment stores, manufacturing sites and its own agricultural aviation services.
"Our refreshed roadmap has given us clear direction on what our next steps are."
Digital strategy
In 2015, Ballance Agri-Nutrients appointed a new CIO to drive the creation and execution of a fresh digital strategy that could deliver a competitive advantage. To secure the position of market leader, Ballance Agri-Nutrients was motivated to partner with an organisation that would help them execute their strategy efficiently and cost-effectively. Ballance selected Soltius as their SAP implementation and technology partner after tendering in the market through an independent process.
[CONTINUES BELOW]
Early in the relationship, Ballance undertook their first digital road mapping exercise with Soltius. David Scullin, CIO for Ballance Agri-Nutrients, explains: "We invested in a road mapping exercise to make sure we could execute our digital strategy successfully and to understand what priorities we needed to highlight for the enablement of our business strategy".
The roadmap
Our Customer Solutions team worked with Ballance to define their desired future digital state three years into the future, benchmarking against global industry standards and trends, SAP solution strategy and relevant complementary solutions. We reviewed existing business processes and information systems and worked collaboratively to identify opportunities for transformational change.
These initiatives are evaluated against an organisation's strategic drivers and mapped onto a digital transformation roadmap, considering aspects such as; commercial drivers, market uncertainties, technology enablers, financials, resource and partnering requirements, assumptions, knowledge gaps and risks.
For Ballance Agri-Nutrients, these initiatives are plotted across the five value-driving pillars of their digital strategy;
Creating a great customer experience
Become a data integrator
Support knowledge growth
Simplify and optimise processes
Maintain currency
Across these pillars, the roadmap extends down to a level of technical solution capability aligned to the business problem it's solving. "A road map is really an execution plan, with a high-level investment plan aligned to that, which we can socialise with the executive team and our board to ensure everyone understands where we're heading over the short and long term" says Scullin.
"Two years into our roadmap, we've got some beautiful, solid, mature foundations in place, with great capability that we can innovate from. Our partners SAP and Soltius bring the thought leadership, the implementation capability; we bring the business problems that we want to solve – and together more is possible" says David Scullin, Ballance Agri-Nutrients Chief Information Officer.
Outcome
The digital road mapping exercise helped Ballance to leverage their existing capability and identify new areas for transformational change. Scullin explains, "It was about building on our capability, upgrading it and enhancing it, as we realised SAP and S/4HANA aligned beautifully to our digital strategy and the innovation journey we wanted to go on".
Some of the key achievements delivered from the initial digital road mapping exercises include:
Creating a great Customer Experience Successful implementation of a comprehensive omni-channel capability, branded as 'MyBallance: Your Farm at your Fingertips'. The digital platform behind MyBallance comprises of SAP Hybris, Commerce and Marketing modules and Esri GIS, to create a beautifully consistent customer experience. This project won the prestigious 'Best Run' category at the global 'SAP Innovation Awards 2018' for exemplifying SAP's ultimate vision of digital transformation.
Support Knowledge Growth A comprehensive approach to upgrading the Business Intelligence (BI) and analytics platform to the new HANA BI and BusinessObjects capability, which has allowed them to more efficiently turn data into information decisions.
Process Simplification Significant upgrade of the existing ERP ECC6 environment to SAP S/4HANA. Ballance was the first organisation in New Zealand to go-live with S/4HANA and to unleash the productivity and speed of decision making benefits. Ballance has also implemented mobile capability in the form of SAP Fiori and Neptune Software to simplify and mobilise key business processes for their users.
Digital roadmap refresh
In an era of unprecedented pace of change and boundless opportunity, roadmaps need to be adjusted to reflect the rapidly evolving digital environment.
"Recently my team worked closely with Soltius in an offsite to refresh our roadmap, and quite honestly, I was impressed before we even started" states Scullin. "We work with Soltius essentially because they are the best at what they do. They've got all the most credible people, they're engaging, and they understand what we're trying to achieve and how to best align with us" reiterates Tim Lloyd, Operations and Commercial Manager at Ballance.
As an experienced technologies consultancy and SAP provider, Soltius can instinctively highlight the key SAP solutions, complementary partner solutions and other software, platforms and applications capable of solving business challenges for Ballance.
Equipped with deep technical knowledge of the current architecture of the business, a good understanding of potential future landscape and the knowledge and capability to show the way between the two, Soltius developed a clear roadmap detailing the most cost-effective solution investments that will enable Ballance realise their digital vision.
"Ultimately, our refreshed roadmap has given us clear direction on what our next steps are and how to truly achieve all the benefits that our digital future can hold for both Ballance and its shareholders"
Tim Lloyd, Ballance Agri-Nutrients Operations and Commercial Manager
Outcome and feedback
The feedback on the digital road mapping refresh from the business and executive teams was very positive. Scullin explains, "it was positive because they could see a clear execution plan that was enabling our digital and business strategy. It allowed them to visualise over the long term what we've got on, what impact it's going to have on the business and what investment we need to realise that roadmap".
"It was an inclusive and collaborative process that we worked together on, and really with an SAP partner like Soltius, you feel like they're part of your team, not an individual or separate vendor" summarises Scullin.
Source: This article was originally sourced from Soltius
FURTHER READING
About This Vendor
More Case Studies

Cutting a new track to increased agility and cloud success…

Verdict: Full compliance, smoother pay runs and reduced admin…

Remote project delivery mid-pandemic proves a success…

Partnership with Zag delivers a fit-for-purpose billing system, independent from Spark…

Australia's largest water manager liberated by intuitive asset-management app empowering technicians and planners…