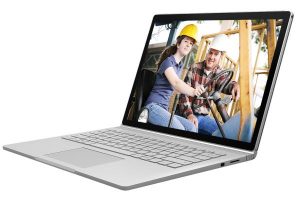 AT A GLANCE
INDUSTRY
BUSINESS OBJECTIVE
Consolidate disparate tools
Establish online portal
Consolidate website and operate independently from portal.
SOLUTION
Intergen-developed portal and website leveraging
SmartTMS
Kendo UI
HTML5
Responsive Design
BUSINESS BENEFITS
Specific user types (trainees, staff members, clients) can log on and access information relevant to them
FOR MORE INFORMATION
Intergen
W: www.intergen.co.nz
E: enquiry@intergen.co.nz
T: +64 9 966 3070 or +64 4 472 2021
Intergen delivers effective information management solution for leading training solutions provider…
Faced with disparate systems which meant difficulty in accessing the variety of applications and information required for its smooth operation, a major training provider turned to Intergen for a better solution. Thanks to the delivery of a portal which combines all its applications and information into a single view, today Competenz staff members are able to easily access and use the information they need to get their jobs done.
One of New Zealand's largest industry training organisations, Competenz serves more than 3,500 companies and 20,000 learners across 37 industries. It develops courses and qualifications, manages workplace training, training materials, e-learning and off-the-job training, conducts assessments and registers trainee successes with the New Zealand Qualifications Authority.
Situation
The tertiary education market is competitive and customers expect ready access to whatever information they need, as well as simplicity and ease in managing their participation in training courses. Additionally, Competenz, its administrators, trainees, assessors and contractors need smooth access to a wide range of information to do their jobs effectively.
Prior to engaging with Intergen, Competenz had a collection of disparate web apps to manage various users, tasks, courses and classes of information; essentially, a jigsaw of legacy components. As the company grew, it became increasingly apparent that this system was not up to managing the complex, often interwoven, tasks and information that users needed from it.
For example, any given user would have to use different portals to access different functions. That also made security complex and difficult. Those users could be employers, trainees, assessors and administrative staff, all of whom require accurate, up-to-date information about them, their students, and a multitude of programmes.
With such a wide range of administrative tasks and users, an efficient portal was needed, with single sign-on to a front end which would allow for the easy 'drill down' into relevant applications and information depending on the specific user's requirements.
Solution
Intergen developed a single portal where users register by invitation. Once logged in, users can see links to the various sites and applications that either SmartTMS – an Industry Training Organisation trainee and CRM solution – or administrators have given them access to.
What each user has access to is determined largely by their user type: administrator, tradesperson, assessor or trainee.
At the same time as it established the portal, Intergen moved Competenz to a single dedicated website, which equips Competenz staff to authenticate and manage users with a minimum of administrative overhead. Keeping this site separate from the user portal provides greater security and also means it can be updated on a separate release cycle from the portal.
Intergen also managed Competenz's training throughout the portal consolidation project and assisted in moving key portal-related infrastructure to the cloud, providing cost-effective scalability and redundancy.
Results
With various users now able to easily access the information they need easily through the new portal – either online or through mobile devices, a wealth of information is made easily accessible: trainees, for example, can view their personal details, courses they are enrolled in, qualifications achieved to date, training plans, course qualifications, training plan unit standards, and incomplete unit standards.
Competenz staff can view up-to-date information about learners' enrolments, training plans, and records of learning through a single site. They can also run training plan or record of learning reports by learner/employee, or in bulk by company. These functions can be carried out on either a desktop or mobile device.
Other users can easily access whatever information they need to through a single sign-on; the technology is user friendly, and allows users to login via Facebook, Google, Microsoft or other social providers.
Future development will allow users to also conduct transactions, send communications, book appointments, and even conduct assessments online.
Erik Bast, Head of ICT, Competenz, sums up the success of the project: "Intergen has proved to be not just a solutions provider, but also a strategic technology partner. They consistently ask 'what's the right approach, given the long term picture?' Their ability to meet project milestones better than most also helps – and is one reason we're calling on them to help with other ICT functions as well, including infrastructure, BI and SharePoint."
Source: This article was originally sourced from Intergen
FURTHER READING
About This Vendor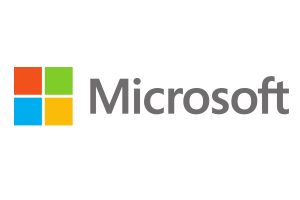 More Case Studies

Empired helps create industry-leading workers' compensation portal…

With a rapidly digitising environment and soaring customer expectations – but chained to outdated legacy systems – Public Trust had a sweeping modernisation project on their hands…


Powerful Cohesion platform helps promote New Zealand education on the global stage…


Greater visibility, insight and mobility brings better understanding of the business – from soil to shelf, from back office to on the road…
Intergen solves information sharing challenge for WorleyParsons…