AT A GLANCE
INDUSTRY
Engineering/consulting/professional services
BUSINESS OBJECTIVE
Deliver 'anytime, anyplace' globally integrated CRM solution
SOLUTION
Microsoft Dynamics CRM Online
Microsoft SharePoint document management
BUSINESS BENEFITS
Single global CRM solution
Online access to customer information
Improved financial performance through better management/maximisation of opportunities and customer interactions
Improved customer service
Transparency and visibility across the business
Cloud offers reach, reliability, scalability and technology currency, lower maintenance and onsite overheads
FOR MORE INFORMATION
Intergen
W: www.intergen.co.nz
E: enquiry@intergen.co.nz
T: +64 9 966 3070 or +64 4 472 2021
Intergen solves information sharing challenge for WorleyParsons…
When consulting company WorleyParsons wanted a solution to manage its opportunity pipeline globally, it looked to Intergen to implement and support Microsoft's Dynamics CRM Online solution to get A 360 degree view of all customers and prospects, from anywhere in the world. Thanks to the cloud technology, it now enjoys local, global and sector-wide reporting, with a single platform to manage accounts and customer interactions no matter where they take place.
Headquartered in Calgary, Canada, WorleyParsons delivers projects, provides expertise in engineering, procurement and construction, with a wide range of consulting and advisory services available worldwide. It has more than 35,000 staff, 800 users of CRM, and a presence on every continent.
Situation
Due to rapid organisational growth across the globe and hampered by a legacy system which could not scale to meet its expanding requirements, WorleyParsonsidentified a requirement to establish a single, cohesive global overview of its operations, customer accounts and new business prospects.
Furthermore, transparency between offices was needed and WorleyParsons wanted to maximise opportunities to leverage relationships and capability in one country, or to expand in other countries. The company also sought to improve efficiencies across its multinational customer base, while sharing useful knowledge and insights.
Solution
As a cloud-based customer relationship management software that supports sales, marketing and service functions, Microsoft Dynamics CRM Online was identified as the optimal solution to meet WorleyParsons' needs. Among the features attractive to the consulting company is the universal access via a web browser. This made it the perfect solution for a global workforce, accessible from anywhere that has an internet connection.
Intergen implemented the solution and enhanced the value proposition by developing customised dashboards, which show opportunities at a glance, along with a report function that provides a 360 degree view of all customers and prospects.
Integration between CRM and an on-premise SharePoint document management system handles opportunity- and account-related documents to minimise online memory requirements.
One specific piece of functionality notifies relevant staff whenever a customer record is updated. This "push" function ensures that even if a staff member is not an authorised user of the system, customer information relevant to them – such as updates on business opportunities or news about specific customers – is still be delivered via email.
Staff can choose whether to receive notifications immediately, daily or weekly, and they can indicate what kind of opportunities they are interested in. The result: a system that empowers staff to perform effectively, rather than telling them what they should do.
Results
Rolled out across 150+ WorleyParsons offices in 26 countries, the Microsoft Dynamics CRM solution has delivered significant business impact. With a single, centralised CRM solution, WorleyParsons has complete transparency and visibility across its operations, customer accounts and new business prospects. The solution has quickly become a core business tool to help field and sales staff to make the most of their opportunities, and while workloads are distributed effectively across offices.
Wherever in the world a WorleyParsons staff member may be, he or she has access to customised dashboards which provides valuable insights at a glance, with a the reporting function delivering a consolidated view of the status of all clients and prospects. With total visibility across all the countries in which it operates, WorleyParsons has the ability to maximise customer interactions like never before.
Source: This article was originally sourced from Intergen
FURTHER READING
About This Vendor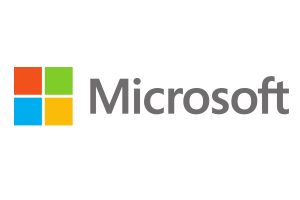 More Case Studies

Empired helps create industry-leading workers' compensation portal…

With a rapidly digitising environment and soaring customer expectations – but chained to outdated legacy systems – Public Trust had a sweeping modernisation project on their hands…


Powerful Cohesion platform helps promote New Zealand education on the global stage…


Intergen delivers effective information management solution for leading training solutions provider…


Greater visibility, insight and mobility brings better understanding of the business – from soil to shelf, from back office to on the road…