Published on the 11/10/2018 | Written by Jonathan Cotton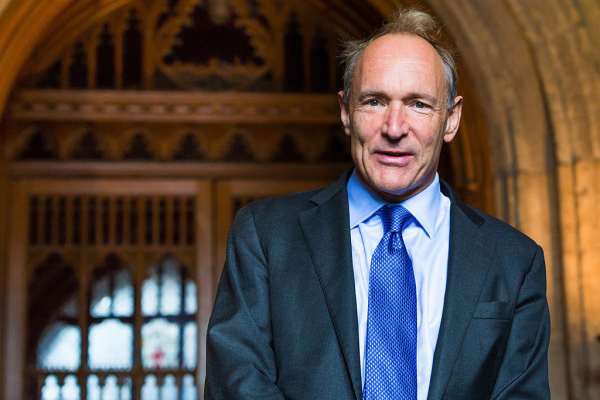 Goodbye passwords, logins and data-hungry tech giants. The net's future might just be on a USB…
Something is rotten on the internet, says Tim Berners-Lee, engineer, computer scientist, and sometimes 'father of the World Wide Web'. According to the tech guru, we've lost control of our data, we're influenced by powerful, anonymous actors and the voracious, data-hungry commercial-bent of online life is changing us in ways we don't yet understand.

It's a fundamental and philosophical problem he says, and indicative of the internet having failed its mission to 'serve humanity'.

But Berners-Lee is on a mission of his own. Recently he's been publishing provocative open letters and op-eds declaring that while the web has evolved into an engine of inequity and division, 'swayed by powerful forces who use it for their own agendas', we have now reached a critical tipping point, and 'powerful change for the better is possible  –  and necessary'.

People want an internet that helps them do what they want and need to do – without ulterior motives – says Berners-Lee and to that end he's been working with MIT and others to develop an open-source project designed to restore the power and agency of users of the World Wide Web.

Enter Solid, an open source platform built using the existing web but giving users a choice about where data is stored, which people and groups can access what, and which apps they use.

Put another way, Solid lets users separate their user data from the applications that use it by way of the online Solid platform and Solid POD, a secure 'USB stick for the Web' that can be accessed from anywhere in the world.
"Photos you take, comments you write, contacts in your address book, calendar events, how many miles you run each day from your fitness tracker… they're all stored in your Solid POD," says the website.

"This Solid POD can be in your house or workplace, or with an online Solid POD provider of your choice. Since you own your data, you're free to move it at any time, without interruption of service."

Think of it as all your logins and passwords on a USB. Think of it as your own personal internet ecosystem. Or think of it as 'your own private website'. There are a lot of ways to think about it.

"[Solid] gives every user a choice about where data is stored, which specific people and groups can access select elements, and which apps you use," says Berners-Lee.

"It allows you, your family and colleagues, to link and share data with anyone. It allows people to look at the same data with different apps at the same time.

"Solid unleashes incredible opportunities for creativity, problem-solving and commerce. It will empower individuals, developers and businesses with entirely new ways to conceive, build and find innovative, trusted and beneficial applications and services. I see multiple market possibilities, including Solid apps and Solid data storage.

"Solid is how we evolve the web in order to restore balance – by giving every one of us complete control over data, personal or not, in a revolutionary way."

Revolutionary is right. If successful, Solid could disrupt the internet's dominant financial model, where users trade personal data to tech giants in exchange for content and services, and replace it with a more empowering user-centric model, where nothing is shared without explicit user consent.

And he means business. Along with partner John Bruce, Berners-Lee has founded inrupt to provide 'commercial energy' and an ecosystem 'to help protect the integrity and quality of the new web built on Solid'.

"There are many examples of open-source efforts that have benefited hugely from the contribution of a well-resourced company," says Berners-Lee. "While the open-source community provides initiative and a deep source of innovation, everyday web users as well as businesses often look for applications and services from a commercial entity that also provides technical support and vital, ancillary business services. I believe this same model will be critical to the success of Solid."

It's heady stuff, but that's par for the course. For Berners-Lee and Co, the project is as much political as it is commercial. Berners-Lee has recently called for regulation of political advertising on the internet and is a vocal critic of roll-backs to Net Neutrality protections. Now, he says, Solid is the next logical step.

"People want to have a web they can trust," he says.

"People want apps that help them do what they want and need to do, without spying on them. Apps that don't have an ulterior motive of distracting them with propositions to buy this or that. People will pay for this kind of quality and assurance. For example, today people pay for storage in places like Dropbox. There is a need for Solid, and the different, beneficial approach it will provide.

"It is going to take a lot of effort to build the new Solid platform and drive broad adoption but I think we have enough energy to take the world to a new tipping point."