Published on the 12/05/2020 | Written by Heather Wright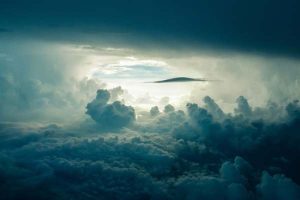 The move to opex isn't a winner for all…
The move from capex to opex has long been hailed as one of the benefits of cloud. But for companies who prefer, or rely on, capital expenditure, it's causing some financial challenges.
Chris Ganly, Gartner senior director, analyst CIO Research and IT finance, says too many companies are continuing to be caught out by the impact of public cloud on operating budgets.
Many organisations are reliant on capital approaches to accounting. Companies with external reporting requirements and a focus on EBITDA and earnings multiples, those in regulated industries, government entities and organisations favouring very traditional 'buy it, capitalise it, put it on the balance sheet, amortise it over a period of time' approaches, are likely to find cloud challenging, Ganly says.
"Having visibility across all of it and the ability to manage multiple providers, systems, bills and so on is becoming more complex."
It's a problem that's not going to go away, with cloud increasingly favoured by vendors. Three years ago, Ganly says, cloud accounted for about six percent of the average budget spend. Last year it was around eight percent and this year we're looking more like 10 percent.
In Asia Pacific – Gartner doesn't break out Australia and New Zealand figures – that number is even higher, with Ganly saying around 11 percent of the average IT budget is cloud oriented.
"You need to understand what a move to cloud is going to mean to your organisation. In particular, if you are reliant on capital funding, capital operating, a move to public cloud is increasingly going to be challenging if you haven't thought it through," he says.
"In these cases there is an increasing need to better anticipate the impact on the budget and operating expense resulting from cloud shift."
If it sounds like teaching your grandmother to suck eggs, consider that Ganly says he's still fielding plenty of calls from organisations finding themselves caught out by the change.
"Particularly in environments where they're looking to reduce operating costs, if you've got a largish cloud commitment it can add to the operating side of things.
"I've had a number of clients that have had a rude shock with their operating expense going up, and they've been given a directive that that it should come down, yet they've got very much a cloud-first or even cloud-only strategy.
"It's inevitable for them [that opex is increasing], it's just that they hadn't planned or thought that through.
"Given the number of calls and questions we're getting around this, it's an ongoing issue for a number of organisations," he says.
So what are Ganly's top three tips?
Understand your current arrangements and what your current vendor supply agreements look like so you can fully budget and understand what the impacts are going to be from your current operating environment. Understanding what is being contracted for is just one part: Understanding the financial and accounting impact is also critical.
Make sure, from an organisation standpoint that you have spend under control. This includes governance and how cloud is adopted and used, and cost optimisation – both how you can use less and how you can spend less.
Make sure from an operational standpoint you understand where you are going where cloud is concerned and what that will do to your overall capex/opex position. "If you are truly capex reliant and capex oriented, understanding what this means and the choices it means you need to make becomes more and more important," he says. "A lot of public cloud delivery is opex and therefore if you want or need capex, you may have to look for other alternatives. That's increasingly hard because vendors are moving more and more down this [cloud] path."
Working with CFOs to communicate the changes and impacts to the wider organiation, including boards, can help prevent awkward or difficult conversations further down the track, Ganly says.
While it might all sound basic, Ganly says the increasing complexity around cloud – with more options, more complicated delivery options from vendors and an increasingly hybrid world – means cloud spend can easily spiral out of control.
"Having visibility across all of it and the ability to manage multiple providers, systems, bills and so on is becoming more complex.
"And increasingly vendors are providing options which have an element of fixed price and an element of consumption price.
"It's getting increasingly complicated and cloud spend management, as it increases as a part of your budget, becomes an increasing issue. And not everyone has it under control."
As a footnote, Ganly notes that the Covid pandemic has seen many companies switch some of their sourcing and how they do IT, as work from home becomes stock-standard. That's likely to have included some new cloud licenses.
"One of the things for a  number of organisations in a time when they're looking very carefully at their costs right now is don't be caught out by the fact you've had to spend a bit more on public cloud now to get you through this time. Be aware of that and once we get through this make sure you ram that back down so you're not having things in place that aren't necessary as you move forward."
That's a common problem for many companies, he says, and isn't confined to SaaS offerings, with many companies paying for IaaS they don't use.
"Organisations are really good at adding new things, getting more licenses and subscriptions, they're not so great at keeping track on what's being used, and turning it off or cancelling things they don't use anymore. It's a very common issue: Adding it and not taking it away."
Case in point: A recent report from Core Research found 56 percent of businesses' Microsoft Office 365 licenses are inactive, underutilised, oversized or unassigned.
"Those that manage their costs well and optimise their costs well have a whole software asset management process and programme in place and keep track of these things. And those that do it well can make significant savings by keeping an eye on these things. And therefore keeping only things running that they actually use or need."