Published on the 19/03/2020 | Written by Jonathan Cotton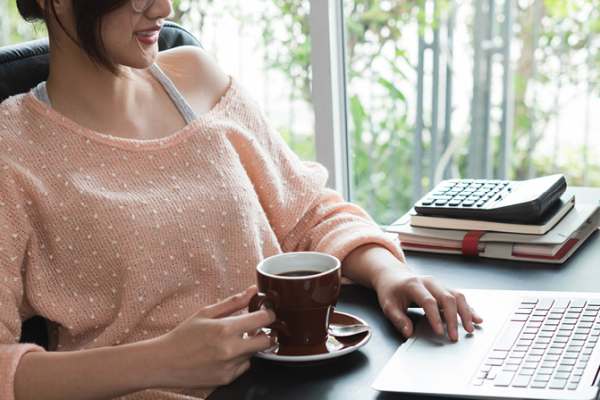 Let the grand remote working experiment begin…
While the Kiwi and Australian governments haven't ordered everyone home just yet, forward-thinking companies are trying to get ahead of the curve, signing off on remote work plans and testing their business continuity capabilities now.
This week Vodafone New Zealand completed a full-scale work-from-home stress test, sending some 1200 staff back to their places of residence for the day, all but emptying the telco's Auckland offices, with similar drills planned for other New Zealand offices.
Will we actually want to return to the office?
"Being faced with the possibility of a threat to the health and wellbeing of our people such as coronavirus has forced us to activate our business continuity plan and ensure our systems and processes were all able to cope with a worst-case scenario," says Vodafone NZ's human resources director, Katie Williams.
Williams says the test has helped the company assess the telco's internal comms capabilities as well as the capacity of its IT systems and processes.
"We are pleased with how it has gone," she says. "We have had flexible work policies and smart-working tools for a number of years now but it was important for us to test these at scale and ensure that in doing so we can still maintain a great network service for New Zealand."
It's the right attitude and one echoed by an increasing number of businesses across Australia and New Zealand as the Covid-19 virus spreads. In Australia EY, Atlassian, Telstra, IBM, and DXC are among the many companies asking staff to work from home, while in New Zealand Spark, AA Insurance, Auckland Council and Fonterra have all sent some (or all) of their workforces home. Overseas, Amazon, Microsoft, Google and LinkedIn are doing the same.
And the wide-scale global uptake of remote working practices is having a significant impact on the service provider industry. As noted here, the remote working solutions market is experiencing a massive upswing in business, especially for video conferencing software providers: Lifesize says its usage numbers are up 100 percent, and Bluejeans says it's seen traffic increases of up to 400 percent while Microsoft Teams is reporting increases in usage of 500 percent. Google's G Suite (which includes Gmail, Google Docs, Hangouts, Meet and several other apps), meanwhile, recently  announced that it now has two billion monthly active users.
"Software vendors and their products that provide the ability to work remotely and collaborate, such as Zoom, Slack, GoToMyPC, Zoho Remotely, Microsoft Office365, Atlassian and others are already seeing increased demand as companies increase their remote-working capabilities," says the Coronavirus Impact Index, a new report from Computer Economics assessing the global effects of Covid-19 on industry.
"Across the world, companies will need to allocate more resources to those working from home as a result of the virus."
So there's a clear demand there – but as that demand increases, do we have sufficient resources to meet it? According to some, we're staring down the barrel of a significant hardware shortage.
Despite plunging sales numbers in February (the world's top five laptop vendors saw combined shipments dive almost 40 percent, as production interruptions in China took their toll, according to Digitimes Research) local retailers are seeing marked increase in sales of notebooks, laptops and other office hardware, as freshly-minted workers rush to get their work-from-home offices in order.
Similarly, as more employees are sent home, carriers are seeing massive spikes in network use. On Monday Spain's top internet service providers collectively asked customers to be judicious in their use of the internet after a 40 percent jump in traffic and fears that the network might choke under the increased use. Internet use in Europe has surged by around 50 percent with similar scenarios playing out in the US and South Korea. In Australia, the NBN Co has confirmed a spike in network traffic and announced plans to increase data capacity by 40 percent for retail service providers at no additional charge.
"Today's announcement follows weeks of detailed planning and assessment by nbn's engineers on the network's capabilities to effectively meet Australia's growing broadband requirements as more people choose to spend more time at home working, studying, shopping, and streaming entertainment content," the company said.
"We are also mindful that these are unprecedented times and remain vigilant to any unexpected market and usage changes. We will continue to work closely with retailers to support Australians during this time."
So, where there's a will to make remote work a viable option it seems, there's a way.
But once we're up and running, what next? Once the crisis is over and we've adapted to new, more dynamic ways of working, will we actually want to return to the office? Assuming productivity remains high, why ever would we want to return to the 'normalcy' of office life?
That's a question that will have to be answered.