Published on the 02/09/2020 | Written by Heather Wright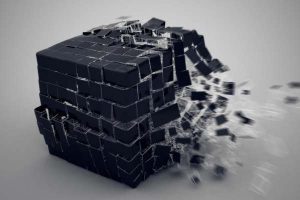 AI dominates – with some Covid for good measure…
It makes the black box of AI understandable, and now Explainable AI is bounding ahead in Gartner's Hype Cycle for Emerging Technologies, which also sees the addition of some true signs of the time with social distancing technologies and health passports joining the lineup.
The latest Hype Cycle sees Explainable AI – or if you'd like yet another acronym, XAI – having largely conquered the peak of inflated expectations, and on track to reach the plateau of productivity in five to 10 years.
"Trust models are being replaced by algorithmic trust models to ensure privacy and security of data, source of assets and identity of individuals and things."
It's one of a number of AI offerings highlighted by this year's Hype Cycle, which draws together the top 30 technologies – from more than 1,700 technology profiles ­– which Gartner believes will be 'most impactful' for organisations in the next five to 10 years. (Highlighting the reach of algorithms, Gartner itself uses an algorithm to push off perennial favourites to ensure newer technologies are included on the Cycle, rather than ones which have been on too many previous cycles.)
Following on from last year's Hype Cycle, which saw advanced AI as one of the big five trends, AI, in its varied iterations, is again a key protagonist in this year's Hype Cycle for Emerging Tech.
Joining the fray this year are composite AI (the combining of AI techniques to achieve the best results), generative AI (the 'next frontier' compared to AI methods which extract numeric or categorical insights from data, creating original artifacts or reconstructed content and data), responsible AI, AI augmented development and embedded AI and AI-augmented design.
It's also a key component in two of the five emerging technology trends called out by Gartner: Algorithmic trust and formative AI. (Digital me, composite architectures and 'beyond silicon' round out the list.)
With algorithms increasingly a part of daily life and used across industries from healthcare and law enforcement to finance where it can be behind the call on whose mortgage is approved,  demand for more understanding into how AI makes the decisions it does is increasing.
The EU's GDPR includes a 'right to explanation' enabling citizens to receive explanations of how a decision generated from automated processing is arrived at. New Zealand's 'world first' Algorithm Charter for Aotearoa New Zealand requires that government agencies clearly explain how decisions are informed by the algorithms, including using plain English documentation of the algorithm, and making information about the data and processes available.
Brian Burke, Gartner research VP, says there's a move from central trusted authorities to more of an algorithmic trust model.
"Trust models based on responsible authorities are being replaced by algorithmic trust models to ensure privacy and security of data, source of assets and identity of individuals and things," he says.
Alongside explainable AI, Gartner's Algorithmic Trust category also includes secure access service edge, differential privacy, authenticated provenance, bring your own identity and responsible AI.
The research company says algorithmic trust helps ensure organisations will not be exposed to the risk and costs of losing the trust of customers, employees and partners.
This week a World Economic Forum report, co-authored by New Zealand Government Fellow to the WEF Kate MacDonald, advocated for governments to establish national AI Centres for Excellence to champion ethical use of AI and help roll out training and awareness raising, noting a lack of awareness among the general population of the various AI uses already in play.
Covids's Hype Cycle impact
While AI, in its many iterations, has been a slow burner and regular face on the Hype Cycle, there are newcomers bursting onto this year's Cycle courtesy of the Covid-19 pandemic: Health passports and social distancing technologies.
Both are taking the fast track through the cycle and are expected to reach the plateau of productivity in less than two years. Social distancing technology has already crested peak of inflated expectations, with health passports on their way up.
"Technologies rarely enter the Hype Cycle at the point where social distancing technologies has entered it, but this technology has received extraordinary attention in the media, mainly because of privacy concerns," Burke says.
Health passports are also unusual, as technologies with market penetration of 5-20 percent are rarely introduced, Burke notes. The passports are being used by hundreds of millions of people in China and India, where they're required to access public spaces and transport.