Published on the 12/07/2018 | Written by Jonathan Cotton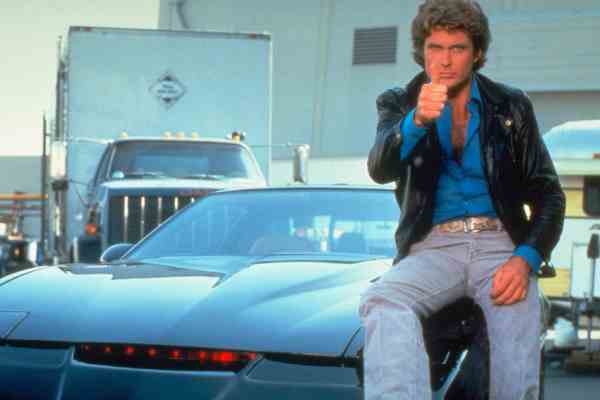 If the investment is anything to go by, the self-driving car market looks set to err, accelerate…
Elon Musk and Uber may gobble the headlines, but underneath the hype there's real progress – and real investment – going into the burgeoning smart car market.
Exhibit A: Zoox, the under-the-radar self-driving car startup that's popped up, seemingly overnight, to become the industry's new bright young thing. How bright? Co-founded by Melbourne designer Tim Kentley-Klay, the California-based autonomous vehicle company is currently finalising Series B funding talks that will likely see it valued at around US$3 billion.
"We actually think we are building what comes after the car, which is a robot."
Though low key, the company is doing everything right to generate buzz, making significant hires (including 17 engineers headhunted from Apple), fueling rumors (cars without steering wheels?), not to mention that old chestnut, a mysterious website that tells you next to nothing.
What we know for sure is that the company is investing heavily in 'ground-up' self-driving car tech, test cars have been on the road in San Francisco and the company has plans to move into the ride-hailing space in 2020.
"Zoox is not building a better car," Kentley-Klay said at a conference last year, "we actually think we are building what comes after the car, which is a robot."
[CONTINUED BELOW]
Secretive or not, it's a significant wad of cash (with a significant percentage supplied by Atlassian co-CEO and investment-happy Mike Cannon Brookes) but it's likely the dark horse of the smart car industry will need every cent: Google's self-driving car arm, Waymo, is pushing aggressively into the space, as is Chinese tech giant Baidu, Tesla and the hot mess that is Uber.
But it's not only the head-grabbers to consider: Last month Kiwi company Ohmio quietly announced a US$20 million investment deal to establish a manufacturing plant for autonomous vehicles and AI transport research centre in China.
The cash will see the company meeting 'mass production requirements' (most likely a reference to it's recent deal to supply 150 autonomous shuttles to a Korean tourism company) and investing heavily in R&D, and squarely taking aim at establishing itself as a global autonomous vehicle manufacturer.
The company recently made its first sale of the Ohmio LIFT – a driverless automated shuttle designed to operate on predetermined repetitive routes – to Christchurch International Airport in March.
"It is proof of our capability and realisation of our world-class driverless vehicle technology, pioneered in New Zealand," enthused Ohmio Automation CEO Stephen Matthews.
"We are very excited to partner with Christchurch Airport. Their vision to realise the future allows us to demonstrate Ohmio vehicles successfully operating as a first-mile last-mile strategy in the airport context. We have the vehicle, they have the roads where we can test safely and we look forward to showcasing the Lift in a world premier event in the next few months."