Published on the 08/06/2018 | Written by Newsdesk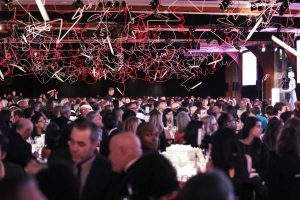 This year's awards are more focused than usual, with the number of categories cut down from 26 to just eleven…
Finalists for the 11th annual Microsoft New Zealand Partner Awards have now been announced in each of the 11 categories.
The number of categories was reduced this year from 26 to 11, shifting the focus to how partners address their customers' needs and their own digital transformations. Categories include Engaging Customers, Cloud for Good, Empowering Employees and Modern Workplace.
"So many of our partners have demonstrated outstanding technical excellence, that fantastic Kiwi entrepreneurial spirit and above all, a strong focus on making their customers' lives easier," says Phil Goldie, One Commercial Partner Director for Microsoft New Zealand.
"We may have streamlined the awards to make it easier to enter this year, but the judges will have a tougher decision than ever."
Goldie says that what stands out with this year's finalists is "the transformative nature" of the work being done.
"They're using technology, data and platforms in clever ways that really makes a difference to every aspect of their customers' operations, enabling them to be in a much stronger position for the future," Goldie says.
"Every one of these finalists deserves to be celebrated and I'd like to offer them my congratulations, as well as every one of Microsoft's partners who took the time to enter. I can't wait to see what the judges decide and see who the ultimate winners are."
The 2018 finalists are:
Channel Development Award
Ingram Micro
Dicker Data NZ Ltd
Exeed Ltd
Surface Partner Award
Asnet Technologies Ltd
Acquire Ltd
The Laptop Company
Dimension Data NZ
Cloud for Good Award
Datacom
Theta
Magnetism Solutions
Kinetics Group
New Era IT
Optimising Operations Award
LeapThought NZ Ltd
Datacom
NV Interactive
Intergen
Empowering Employees Award
Lexel
Datacom
Enghouse Interactive
Spark New Zealand
New Era IT
Engaging Customers Award
Datacom
New Era IT
Revera & NV Interactive
Timely Ltd
Theta
Provoke Solutions
Transforming Products Award
Timely Ltd
Enlighten Designs Ltd
NV Interactive
Datacom
Parallo
LeapThought NZ Ltd
Dimension Data NZ
Business Applications Award
Theta
Datacom
Theta
Fusion5
Timely Ltd
LeapThought NZ Ltd
Modern Workplace Award
Lexel Systems
Intergen
Fujitsu NZ
Datacom
Applications & Infrastructure award
Umbrellar
Revera & NV Interactive
Parallo
The Instillery
Datacom
Inde
Data & AI Award
Intergen
Datacom
NV Interactive
Stellar Consulting Group
The winners will be announced at the awards ceremony on June 21, 2018.