Published on the 16/03/2021 | Written by Heather Wright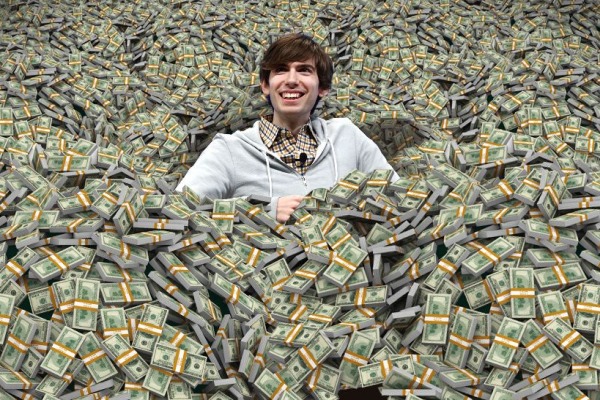 VC-funded transactions driving big deals and bigger valuations…
The New Zealand tech sector is basking in glory – and loose change – after Vend and Seequent together pulled in almost NZ$2 billion for their shareholders in a single day.
Vend's deal saw the cloud-based POS provider snapped up by Canadian omnichannel commerce platform provider Lightspeed for NZ$484 million, with US$192.5 million of that in cash and the remainder in Lightspeed shares. The deal prompted Canadian investment firm Cormack to upgrade Lightspeed from 'market perform' to 'buy', saying the deal will boost Lightspeed's brand recognition and competitive position within retail cloud POS.
On the same day, Christchurch's quiet performer, Seequent, which provides 3D modelling software for geosciences, was picked up for US$1.05 billion by Nasdaq-listed Bentley Systems.
Accel-KKR will be the biggest winner … earning a $600 million profit in three years
Following the journey of several predecessors, the proceeds will be split between founders, early backers and (mainly) US-based funds.
Bentley acquired 75 percent of Seequent from US equity investor Accel-KKR and the balance from local shareholders and other overseas investors. Accel-KKR will be the biggest winner in the deal having purchased close to 70 percent of the company back in 2018 for just over $100 million, earning a $600 million profit in three years.
The deals highlight the amount of capital currently looking for a home, as investors search for businesses delivering a better yield than that on offer in markets crushed by low interest rates, alongside the strong appetite for proven technology companies globally.
The past year has seen a flurry of activity around tech stocks with a blockbuster year of IPOs, driven in part by the rapid digital push in the face of Covid-19 lockdowns and enforced work from home orders.
The year has seen a number of Australian tech-based companies, including fintechs Payright and Douugh, and Hipages, an online directory and lead generation tool for tradies, all listing on the ASX, while globally tech companies including Palantir and DoorDash were among those going public. Meanwhile, cloud-based database provider Snowflake made history with the biggest software IPO ever.
Beyond the stock exchanges, the tech records continued this week with internet payment provider Stripe securing another US$600 million in funding – and claiming the unofficial title of most valuable private company with a valuation of US$95 billion.
Australian payment and financial services startup Zellar announced this week that it raised AU$25 million in Series A funding last year – one of Australia's largest pre-launch Series A rounds – while New Zealand's Sharesies raised $20 million late last year to support global expansion for their app.
On a much smaller footing, but highlighting that there's early stage funding too, Kiwi company Quashed, which gives consumers a single view of all their insurance policies, raised $600,000 in an oversubscribed pre-seed funding round led by Icehouse Ventures earlier this month.
And globally, Volocopter raised €200 million (around US$240 million) in series D funding. The German company is promising to bring battery powered air taxis to cities within the next two years.
If you thought real estate was in crazy times then the tech sector makes it pale in comparison, with valuations skyrocketing often against seemingly weak fundamentals.
Tesla's Elon Musk famously tweeted last year that Tesla's stock price was too high. In February 2021 Tesla's stock price was up 410 percent for the year.
To be fair, Seequent was in a strong position with revenue of NZ$106 million last year, putting it at 23rd on New Zealand's TIN100. However, Lightspeed justified its spend on the back of just $34 million in gross revenue earned off a total transaction value across Vend tills of around $7 billion in 2020.
The valuations are creating a new industry setting up businesses designed more to attract venture capital than generate good old-fashioned cashflow to pay the bills and make a profit.
Which brings another recent story to mind.
Back in 2019, Unfiltered was one such darling in the New Zealand tech scene, with a paper valuation of almost $12 million and ambitions to be a $100 million global education content company. Just over a year later, it was abruptly sold to Crimson Education for US$120,000 in a 50/50 cash and shares split. The shock deal, which came just months after convincing shareholders to remain as investors, left them out of pocket and, belatedly, asking questions. Crimson founder Jamie Beaton had been an Unfiltered shareholder and member of the board until last December when he cashed out.
Unfiltered, founded in 2015 by Jake Millar who as a teen sold his Oompher motivational careers site to Careers NZ, had garnered plenty of investment, dating back to 2016 when as a startup it announced $500,000 investment from Australian Richard Bell. In 2017 there was $1.2 million from an A-list of investors including Rob Fyfe, Aaron Bhatnagar, Diane Foreman and Adrian Burr. Come 2019 – after the company's paywall had been dropped – there was a further $2.4 million found for expansion into the US, with early Xero investors Guy and Sue Haddleton key investors. That funding round was $470,000 ahead of target.
All that investment came despite little indication of any real value in the company. Financial details for the company had reportedly been under wraps in the past year, even from its own shareholders.
Lightspeed's acquisition of Vend is expected to close in April, while Seequent's sale to Bentley is expected to close in Q2.