Published on the 29/04/2021 | Written by Heather Wright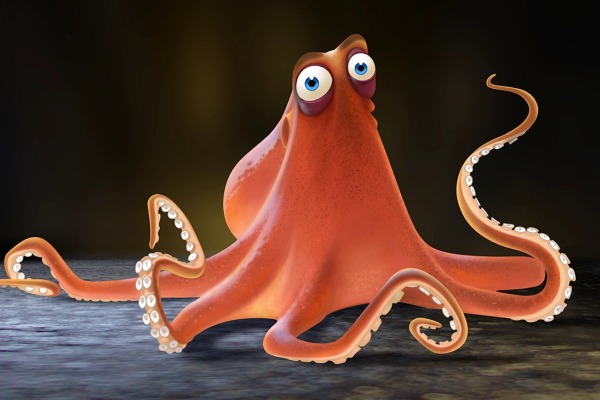 As money continues to flow for A/NZ tech, is this the next unicorn?…
After 10 years of bootstrapping, one of Australia's quiet achievers, Octopus Deploy, has secured one of the country's largest venture capital raises, securing US$172.5 million from Insight Partners.
The investment, one of a flurry seen in the Australian and New Zealand market in recent months, is the first outside funding for the company, which has been self-funded since it was started in 2011 by husband and wife team Paul and Sonia Stovell as a 'nights and weekend' project.
While those involved have been coy on specifics about the deal, other than saying Insight Partners is taking a minority stake, with the Stovell's remaining majority shareholder, reports suggest Insights stake is between 20 and 30 percent. If correct, that values the company at upwards of AU$774 million – putting it well on track to become Australia's next unicorn.
"Enterprises have become our fastest-growing segment."
And while tech sector valuations are notorious for being sky-high often against weak fundamental, Octopus Deploy, which automates complex software development, has figures to back it up.
While it might be little known among the general public, the company has built a strong following. and counts 25,000 organisations as customers, including Microsoft, NASA, Xero, Disney and StackOverflow. Thirty-five Fortune 100 companies are on its books and Paul Stovell, who is also Octopus Deploy's CEO, says more than 180 million deployments have been automated with more than 350,000 people using Octopus Deploy, which is the most popular third-party deployment plugin for Azure DevOps.
"When I started Octopus, I was obsessed with deployments and making software releases easier for teams. I was a huge believer in the power of Continuous Integration (CI) and Continuous Delivery (CD), but frustrated that so much of CD in the wild ended with code that compiled and passed unit tests, but wasn't deployed anywhere", Paul Stovell, founder and CEO, says.
"Most software teams can set up a CI server rather easily, but many of them struggle to achieve full CD, because deployments were – and still are – the hardest part of software delivery pipelines."
Stovell's frustrations lead to the development of Octopus Deploy.
"In the last couple of years as our product has evolved, enterprises have become our fastest-growing segment," he says.
In a blog post, Stovell says the company has always been 'rather proud' of the fact it was a bootstrapped software company.
"Every dollar we've used to build the company has come from our customers, not investors. We've grown very quickly, but we've always managed the company conservatively and been highly profitable along the way (30+ percent).
"We've never really considered ourselves a 'startup' – not the venture track kind anyway."
Despite that, Stovell says the company has regularly been approached by VC firms and had been talking to Insight, and a handful of other VC firms 'on and off' for a few years.
Insight Partners is one of the most prolific investors in enterprise DevOps software companies, with a portfolio including Veeam, Pluralsight, JFrog and SonarSource.
"On the product side, we found we have a compelling solution for enterprises looking to create consistency in how they deploy software. But as an R&D-centric company, enterprise go-to-market didn't come particularly naturally to us, so traction to date has been organic," says Stovell.
In October 2020 Insight made the winning approach and it coincided with Stovell's planning for rapid growth – from 80 people last year to 180+ this year and 300+ in 2022. (The company how has 109 staff primarily in Australia with small contingents in the US and the UK.)
While Stovell says Octopus Deploy could afford that kind of growth based on revenue alone – without any need to take an investment to fund it – Insight's pitch was compelling.
"Our business model and growth isn't reliant on raising funds, but it is reliant on having smart people around, both inside and outside of the company," he says. "As I mulled over the Insight pitch and spent more time with them, I found myself learning a lot and really enjoying it, and I realised that our long-term plan would be more achievable with them than without them.
"As we got to know Insight Partners, it was clear that they will be a great help as we grow and scale our sales and enterprise go-to-market."
For Insight's part, managing director Michale Triplett says the company routinely talks to its portfolio companies about the products they and their customers are using and Octopus Deploy came up over and over.
"The company has flown under the radar, but when you talk to their customers, they are huge fans," Triplett says. "It is clear to us that Octopus is the leader in enterprise deployment automation."
As to the future, Stovell says its business as usual.
"What makes Octopus a good investment for Insight is that we're very aligned: Insight has a very long-term perspective as do we; our growth goals are the same; and we all think Octopus should remain a growing, profitable, conservatively managed company."
The Australian and New Zealand tech scene has seen a flurry of funding activity in recent months. Earlier this week Kiwi cattle herd management company Halter, which makes GPS-enabled solar powered 'cowgorithm' collars for cows, raised NZ$32 million in a Series B funding round. The round was led by A/NZ venture capital fund Blackbird Ventures, joined by existing investors including Rocket Lab CEO Peter Beck.
The funding follows the launch earlier this month of a NZ$40 million fund, from Finistere Ventures and New Zealand Growth Capital Partners, to commercialise Kiwi agrifood technology and IP.
Last week Australian e-commerce technology platform Marketplacer secured a multimillion dollar investment from Woolworths Groups's VC arm, W23 – just days after securing AU$5 million from Salesforce Ventures. Pre-launch startup Arli, an online platform to support those with drug and alcohol addictions, also secured $2.5 million earlier this month.
In March New Zealand software companies pulled in almost $2 billion in funding with Seequent, a provider of 3D modelling software for geosciences, acquired for US1.05 billion by Nasdaq listed Bentley systems, and cloud-based POS provider Vend snapped up by Canadian omnichannel commerce platform provider Lightspeed for NZ$484 million.