Published on the 03/05/2018 | Written by Newsdesk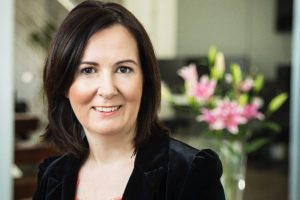 Spark's foray into big data analytics takes turn after CEO steps down…
Personalised e-mail marketing is where the money is for Qrious after the elevation of Ubiquity founder Nathalie Morris to CEO.
Morris picks up the reins from David Leach as he steps down as CEO after just 18 months in the role.
The company has been running a strategy around productisation (some might say a rather qurious produqtisation when it came to naming conventions) of its analytics capability, one that is significantly enhanced by its access to location data stemming from Spark's mobile division.
But, for customers, while an ability to track anonymised location data of mobile consumers is interesting, what they really want is to be able to talk (read sell) to those consumers directly. No doubt this was a strong justification behind last year's acquisition of Morris' marketing automation business.
The company announced today that Morris will take the business forward with an increased focus on customer intelligence and engagement.
Morris's current role is as GM of data powered marketing and she is former managing director and co-founder of data and marketing automation business Ubiquity, founded in 1999.
At the time of the acquisition, Spark MD Simon Moutter said, "We've been increasingly confident about our emerging leadership in analytics and the potential of Qrious and we're backing that confidence by investing in the next stage of its growth."
He said the company believes the combination of Qrious' analytical capabilities with Ubiquity marketing solutions will help an expansion into the data-driven marketing sector. "The move makes a lot of sense and is consistent with our strategy to invest selectively where we see opportunities."
The plan for the combined entity was to join together Ubiquity's agency campaign services and proprietary marketing automation platform, 'Engage', with Qrious' geo-data and analytics capabilities.
Announcing his departure, Leach said, "As an outcome of the Ubiquity acquisition last year, we were delighted to gain the business leadership and specialist marketing and customer engagement expertise that Nathalie added to the business."
"We see significant growth and opportunity in the area of data-driven customer intelligence and engagement and under Nathalie's leadership will be deepening our offerings to clients to better enable them to enhance their customer experiences."
Morris said that marketing automation practice is continuing to mature in New Zealand. "However, we are still seeing many organisations with siloed customer data, who struggle to develop a single view of customer to offer more personalised and targeted customer experiences."
"[Customers] struggle to develop a single view of [the] customer to offer more personalised and targeted customer experiences."
"By combining our advanced data and analytics capabilities with marketing tools and delivery services, we aim to transform customer engagement and help our clients win in a digital world," she said.
Leach said he joined Qrious with a mandate to organise and strengthen the business for the next phase of its growth. Over this period, Qrious has grown significantly, both organically and through the acquisition of Ubiquity.
Leach oversaw the development of products such as LoQal Destinations, Qonnect and Voyager, as well as the Ubiquity acquisition after he took over from predecessor Ed Hyde, now CEO of Spark Ventures.
"A refresh of the company vision, mission and strategy has now resulted in a stronger focus on customer outcomes and a local New Zealand territory. In this context I am delighted to now hand over to Nathalie to lead Qrious into the future," he said.