Published on the 15/03/2022 | Written by Heather Wright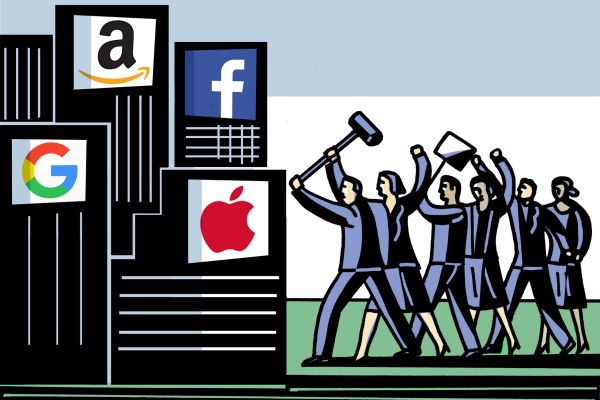 DP-Reg to streamline digital platform regulation…
Australian regulators are joining forces to create 'a ring of regulatory defence' to help reign in the market power of big tech platforms.
The Australian Competition and Consumer Commission (ACCC), Australian Communications and Media Authority (ACMA), Office of the Australian Information Commissioner (OAIC) and the Office of eSafety Commissioner have created a digital platform regulators forum – or, in another less than catchy acronym, DP-Reg.
Rod Sims, outgoing ACCC chair, says the new forum aims to increase cooperation and information sharing between digital platform regulators on common areas, including approaches to regulation. 
"We want to ensure we're taking a joined-up approach."
"The forum will help to streamline our approach to the regulation of digital platforms in Australia," Sims says. 
"Collaboration with other agencies who also have a role in regulating digital platforms is vital as we consider whether further regulatory reforms are needed to support competition and protect Australian consumers online."
The creation of the forum follows a slew of activity in Australia to bring digital platforms behaviour under control. 
The Federal Government launched a Select Committee on Social Media and Online Safety in December to put platforms under the microscope over 'toxic material' and its impact on people's wellbeing, and new laws, including the Online Privacy Bill and Social Media (Anti-trolling) Bill are also being considered. 
The ACCC, meanwhile, has long campaigned to bring platforms under control and address their dominance. Last month it released a discussion paper with proposed new rules to prevent anticompetitive behaviour, barriers to entry, bargaining imbalances and insufficient consumer and business user protections, by the platforms. 
The News Media Bargaining Code, proposed by the ACCC, was implemented in early 2021, requiring Big Tech companies including Facebook and Google to pay for local news content, while an Online Safety Act, managed by the Office of the eSafety Commission, came into effect this January. 
But the digital platforms have expansive reach, crossing into many different regulators realms, with each of the agencies working across initiatives related to digital platforms and facing common issues, such as emerging consumer harms and encouraging innovation while balancing protections.
All four have been active in attempting to rein in big tech. While the ACCC looks at digital platforms in relation to competition and consumer impacts, the other regulators focus on regulating communication and media services, protecting privacy, and promoting safety online.
The forum effectively formalises the agencies collaboration and information sharing on cross-cutting issues and activities on the regulation of the platforms, including consideration of how competition, consumer protection, privacy, online safety and data issues intersect. 
Angelene Falk, says the forum aims to build 'a ring of regulatory defence, where privacy, competition, consumer protection, online safety, communications and data issues intersect'.
"By sharing information and collaborating, we can better deliver regulatory activity that is smart, promoting innovation as well as preventing harms," Falk says. "The use of data, including personal and sensitive information, can be of great benefit to the economy and community but the right protections need to be in place."
She says the forum is a 'targeted and flexible' regulatory response to address the opportunities and risks posed by the pace and expansion of the digital economy.
Adds ACMA chair Nerida O'Loughlin: "This forum will assist regulators to work more closely together to ensure these platforms meet the standards expected of them by the Australian community."
eSafety Commissioner Julie Inman Grant says working together in the forum will help all parties regulate the complex digital world 'more effectively, efficiently and coherently' by sharing information and coordinating regulatory actions to counter the market power and influence of Big Tech and ensure they are 'holding up their end of the bargain' when it comes to protecting the fundamental rights and safety of Australians using their products.
"Ultimately, our common goal through the formation of this forum is the protection of all Australians online. This is a delicate balancing act where we want to prioritise protections without stifling innovation.
"As digital regulators, we face similar challenges but in different domains so working together in this way will help us take a more aligned approach to enable us all to regulate more effectively across a spectrum of potential harms. We want to ensure we're taking a joined-up approach."
The Forum will meet bi-monthly and use a rotating chair system. Stakeholders 'may' be invited to observe meetings and contribute on issues relation to regulation of the platforms. 
The DP-Reg terms of reference document notes that the forum is not a decision-making body and has no baring on members' existing regulatory powers, functions or responsibilities.