Published on the 04/09/2019 | Written by Heather Wright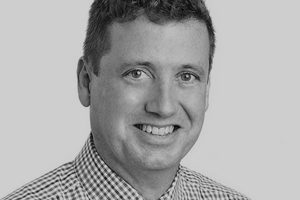 Acquisition another step in growing data as a service business…
Spark's Qrious data analytics and AI business has snapped up NOW Consulting, the Kiwi data consulting division of Wherescape Software, in an effort to extend its data consulting business and create a 'unique' offering locally.
The deal will see Qrious become the exclusive New Zealand reseller for Wherescape's data warehouse automation software solutions.
From today, the two companies will offer combined services, and David Morris, NOW Consulting CEO (pictured), says looking ahead the company will bring to market new innovative solutions 'across the data value chain'.
"The combined business will offer customers access to a broader range of services, and a depth and breadth of capability unique in the NZ market."​
The deal, which will see NOW Consulting operating under the Qrious brand over the coming months, will bolster Qrious' staff to more than 170 across Auckland and Wellington, making the company one of the largest data and analytics specialists in New Zealand.
Morris will head up the data platforms and infrastructure portfolio for the combined business.
Spark CEO Jolie Hodson says Spark is focused on growing its data services and the acquisition is a key step in doing so.
"Data is fast becoming a business's most valuable asset. When unleashed effectively, it provides a real competitive advantage.
"We are proud of the position Qrious has already built as a leading innovator in New Zealand's data and analytics space, particularly following Qrious' successful acquisition and integration of marketing automation business Ubiquity in 2017. The acquisition of NOW Consulting is an excellent opportunity to accelerate the next stage of Qrious' growth," Hodson says.
NOW Consulting, the professional services arm of WhereScape New Zealand, has a customer base which includes big name businesses including Fonterra, Xero, Lotto NZ, The University of Auckland, Auckland Council and Spark retail stores. The company provides data warehouse, analytics, visualisation, cloud and data strategy consulting services.
The merged business will combine Qrious' data, analytics, AI and data-powered customer engagement capabilities with NOW's data integration, engineering and visualisation expertise.
The move will add significant skills and depth to Qrious' data engineering and information architecture capabilities, as well as access into many of the larger players in NZ's limited enterprise scale market.
Qrious CEO, Nathalie Morris, says the combined business is a response to growing demand from New Zealand companies for foundational data solutions and services that enable them to fast-track their ability to leverage data successfully.
"The combined expertise of NOW Consulting and Qrious will offer customers access to a broader range of services, as well as a depth and breadth of talent and capability unique in the New Zealand market," Morris says.
"Kiwi businesses increasingly understand that business success can be unlocked through data-driven insights. At Qrious, everything we do is about empowering our clients to successfully enable, discover and engage with data."
NOW's Morris says the deal provides an opportunity 'to immediately offer more advanced analytics and AI services that will be of real benefit for our customers and our people'.
"We are very excited about what this will mean for our customers," he says. "Alongside our existing products and services, this acquisition will offer NOW Consulting customers access to a broader range of services, as well as a depth and breadth of data, analytics, AI and data-powered customer engagement talent unique in the New Zealand market.
The deal is expected to complete in the next couple of days, with Spark noting that conditions in the agreement signed today are 'largely procedural'.