Published on the 10/05/2019 | Written by Heather Wright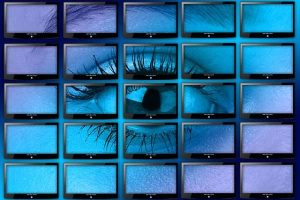 From retail to robotic analysts on the prowl…
From counting shoppers and analysing their behaviour to monitoring health and safety issues at warehouses and ports or detecting flaws in manufacturers products, video analytics is staking its claim as a viable option for businesses.
With cameras and storage costs having fallen dramatically in recent years – and the quality of video rising equally dramatically – video itself is increasingly reaching into new areas of business. But talk to many in the industry and they'll admit that much of the video captured is never utilised or reviewed. We record, we store, but more often than not we only view it when something has gone wrong and we are trying to find footage of it.
The case for video analytics becomes even more powerful when combined with other technologies.
Enter video analytics. Initially used primarily for security purposes and in retail settings, the technology used to be an expensive part of video setup. But as video analytics has moved into the camera and to the edge, it has become increasingly cost effective, and with it the use cases – and demand – for video analytics have expanded.
Research firm MarketsandMarkets is projecting the video analytics market to grow from US$1.7 billion in 2016 to US$4.2 billion by 2021, while a report from Grand View Research last year forecast CAGR of 22.8 percent for the global video analytics market out to 2025, when it's forecast to hit US$9.4 billion.
Grand View Research notes intelligent security surveillance and retail remain the top use cases, but says industries such as transportation, retail and healthcare are witnessing 'significant' increase in adoption, owing to the rising application of intrusion detection, license plate recognition, crowd management and congestion detection in those industries.
Video streams can be analysed in real-time to provide information which can help businesses increase sales and productivity, garner time savings and reduce losses.
The case for video analytics becomes even more powerful when combined with other technologies.
Take for instance the area of robotics. Invert Robotics' wall climbing, go anywhere robots are taking on hazardous inspections, going where no human can – or should – go.
Combine that with video analytics and you've got a powerful use case, with robots combing dangerous and difficult spaces (think hazardous chemical storage vats, lift shafts building foundations) and video analytics potentially alerting to issues – say a crack in a pipe – without the need for people to scan through the video.
While that might be a more future-forward use case, video analytics is popping up in plenty of other areas:
Retail
Retail remains an obvious, and key, market for video analytics, providing insights into in-store movement of customers including customer hotspots, dwell times, traffic flow and the attractiveness of shelf space. Insights from video analytics can help retailers with product placement
There's also the potential security aspects when combined with facial recognition. New Zealand's Foodstuffs is among those reportedly using facial recognition surveillance systems – following the global trend which has seen 59 percent of UK fashion retailers using facial tracking.
It's not just retail using facial recognition in their video analytics. Casinos use the technology to flag known 'cheats' and, on the flip side, known high rollers who casinos might want to lavish special attention on, while in China it's reportedly used to track citizens in public places.
Manufacturing and industrial
We may be in a digital world, but physical items remain a key priority for many businesses. As well providing automated tracking, video analytics is being used to detect flaws in manufactured products, provide information for predictive maintenance of machines and provide insights on where the manufacturing processes can be further optimised.
Kiwi farmer owned co-operative Ballance Agri-Nutrients is using video analytics to help keep its staff safe, with video analytics used to flag any potentially unsafe practices seen in the work environment.
Healthcare
Improving patient experiences might not be the first thing you think of when it comes to video analytics but, just like in retail, it can be used to provide information about footfall, along with wait times, alerting when patients are left unattended for too long when waiting to see medical staff. In the aged care sector, it's also a way to monitor the elderly and detect abnormalities in behaviour and flag them with medical staff.