Published on the 30/11/2013 | Written by Paul Brislen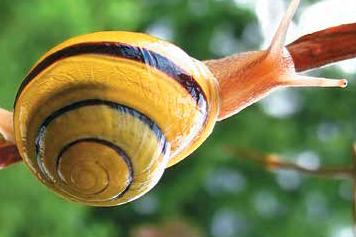 Paul Brislen discusses why other cities have got the technology edge on New Zealand's largest conurbation…
I know there are plenty of you yet to be convinced there are any benefits to living in Auckland, but that doesn't stop the migration to the city being well above national average. As a home owner in Auckland house prices is the first thing that springs to mind. You can get much more house for your dollar in Hamilton or Dunedin than in central Auckland and if the work you do is flexible enough, why would you pay more for office space in the CBD?
Lifestyle choices, cost of living, commuting times, there are many reasons to move out of the big cities and now we can add "getting fibre to the home" to the list.
Currently, we have four LFCs (Local Fibre Companies) building the network. Chorus has the bulk of the build – Auckland and Wellington, predominantly – but in Northland the job has been given to Northpower, in the Waikato it's gone to Ultra Fast Fibre and in Christchurch and surrounding areas the network is being rolled out by Enable.
All three LFCs are ahead of projected rollout dates and Northpower looks set to finish Whangarei by the middle of next year.
Today you can get UFB connectivity in Tokoroa, Cambridge, Nelson, Rolleston and a raft of other smaller centres around the country. You cannot get UFB at my house in central Auckland and won't for several months, if not years to come.
I understand. Not everyone can be first and someone's got to wait. By the end of 2019 we should all have access to UFB and that's a very good thing.
This transition period is a golden opportunity for regional New Zealand to really get stuck in to the whole digital economy and to prove that you don't need to be based in central Auckland to run a world-wide business.
For far too long that wasn't the case. If you wanted first world connectivity, you needed to be based in a central city office block and pay extortionate rates for fibre.
The cracks in that model started to show some years ago when Wellington City Council and others set up CityLink, a "metro area network" around Wellington's central business district. Competition on fibre pricing meant better service and better pricing, albeit for a lucky few.
Now we're deploying fibre to schools, hospitals and businesses and soon we'll be deploying it to most of the nation's homes as well.
It's an important project – a once-in-a-lifetime network upgrade that will set us up for a long time to come.
Fibre is very much the best way forward in this regard – it's almost infinitely upgradeable and can deliver some astonishing speeds. In Hong Kong, where multiple fibre networks vie for customers, you can already get 100Mbit/s symmetrical (that's upstream as well as down) and customers with this kind of service are asking for 1000Mbit/s (also known as gigabit speeds).
Sadly, the UFB entry level price only gets you 30Mbit/s download and 10Mbit/s upload, but that's a lot better than you've probably got today for a similar price point. There's also the hope that once customers see what they can do with 30/10 they'll move up to 100/50 and beyond as quickly as they can.
Regional communities stand to benefit hugely from the digital revolution, but have always struggled for connectivity. With the UFB nearly 75 percent of New Zealanders will be able to get ultra-fast speeds by the end of the decade. That still leaves 25 percent for whom speeds beyond 5Mbit/s are just science fiction. That's the next battle ground – making sure we don't build a twotier internet with rural New Zealanders being left in the dust. Today we have the Rural Broadband Initiative (RBI) but that only gets us so far. It's time to start thinking about what will bring rural New Zealand up to speed so we can unleash pent-up demand for ultra-fast broadband.
ABOUT PAUL BRISLEN//
Paul Brislen is the Telecommunication Users Association of New Zealand (TUANZ) chief executive.