Published on the 06/09/2017 | Written by Martin Olsen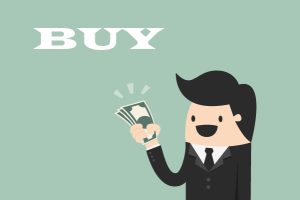 Mid-market companies do not switch ERP software. So how do you explain vendor growth? Martin Olsen steps up…
In the first part of this series of two articles, I pointed out that mid-market companies do not change one mid-market ERP vendor for another. However, that doesn't mean there isn't growth for new or existing vendors: there is clearly a large and growing market that providers of these solutions need to target.
There are several triggers that cause a company to start exploring a new ERP (many of which are demonstrated in iStart's library of case studies. They include:
Outgrowing a small company book-keeping system: These are companies that have been using QuickBooks (or any one of a multitude of other bookkeeping software packages) and have reached a point where it no longer serves their needs. This usually occurs when they hire their first full-time accountant/controller, who demands a more complex accounting structure. As a business grows you need divisional reporting, segmented P&Ls, cost accounting, asset management and multi-company management. This is a big transition phase as a company grows.
Really old software: Over the years there have been some major trigger points that cause solutions to become 'legacy' software. If you think back to the switch from DOS to Windows, this was a point where companies eventually decided they needed to upgrade the ERP. You will still find many businesses that still run a green screen ERP and have never changed!
I first sold ERP software in Australia and the introduction of the new GST tax system triggered many companies to upgrade their ERP to meet changing compliance needs. Software that could not support GST calculations had to be replaced.
There needs to be a large technology shift to trigger a company to replace ERP, and I am not seeing anything that would trigger this in the market right now.
Can't get their data: Back in the old days it was hard to access ERP data for reporting needs. Moving to a better reporting solution was often a trigger point for a full ERP upgrade. Despite the adoption of relational databases, SQL Server, advances in OLAP cubes, business intelligence and a myriad of reporting options, the greatest complaint in business is that it is too hard to get reports.  This can be a trigger to upgrade – but there are many generic reporting solutions that will work across any ERP, so an unlikely trigger in 2017.
Change of business model:When a company changes direction or changes how it does business, this is a trigger for a change in software. The advent of ecommerce and selling online has been a big trigger for new ERP software. Building recurring revenue streams is the current trend, and this can be one trigger to change software that better supports your new business direction.
Bad implementation or poor use of an existing ERP: This is a big reason for people to switch ERP's. I have met so many companies that hated their existing ERP environment and wanted to change when really, they simply had never given enough time, energy and money to make their existing solution work.  If management is not fully behind business systems, processes and the software that drive them, it does not matter what ERP you choose, management will always be disappointed. It costs money to manage, maintain and grow your business ERP solution. In my experience, these are not the companies I wanted to sell a new solution to, as the project was destined to be a struggle and would never get the attention and funding it deserved.
So, if were a mid-market ERP vendor, I would be focused squarely on how to convert these customers to my solution and use the above trigger points in my marketing.  I would not be trying to steal customers from other vendors.
ABOUT MARTIN OLSEN//
Martin Olsen is owner of eOne Integrated Business Solutions.