Published on the 05/06/2018 | Written by Steve Singer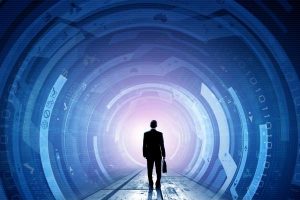 Economic empires have been built on data, but at what cost, asks Steve Singer, ANZ Country Manager at Talend…
Traditional businesses have learned a lot from hyperscale operators like Google, Amazon, Facebook and Twitter. They've learned the power of cloud infrastructure, of agile ways of working, and of open source tools that redefine how businesses procure and treat technology. They've also seen the power of good data as well as of good – and ugly – sides of data governance and custodianship.
These lessons are particularly important as data's importance grows.
Data is at the heart of the new digital economy, a source of major upheaval for some traditional businesses, and, for better or for worse, central to most companies plans. It is already the source of innumerable market discoveries and innovations – and if it is to power the next wave, it is important that occurs ethically and in a way that does not repeat past mistakes.
Today, data is a key input to many business models.
Facebook, Google and Twitter remunerate themselves thanks to the data collected from users to whom they can target advertising.  Airbnb and Uber operate on data fuelled by their communities. Spotify and Netflix offer streaming and near real-time playback of personalised content based on harnessing mountains of data.
These companies were built on the exploitation of data. It's at the heart of their businesses. Their success shows more traditional companies how data can help them win.
Data is becoming central to the operation of many business departments, from marketing and finance through to sales. Whether the data is in the cloud or in third-party applications, companies require it in order to develop new products and services.
From pizza delivery to insurance – all services can benefit and be made better through the integration and analysis of data sources, if companies are savvy enough to bring together data from a range of sources at their disposal and remain on the cutting edge in a technology environment that's constantly evolving.
Data is also fueling technology company valuations. The acquisition of Mulesoft, a specialist in API integration, by Salesforce, the leader in CRM in the cloud, for $6.2 billion, almost doubled its share price in early February, demonstrates that the market alone is still full of promise.
Today, the need of companies to capture the value of their data, is driving the growth of the data tools market, including big data and business intelligence solutions.
Last month, IDC estimated that big data and analytics spending in Asia Pacific (excluding Japan) would top US$14.7 billion this year, growing to US$22.2 billion by 2021. Of that, Australia accounts for about 18 percent.
Globally, IDC expects big data and BI spending will be worth as much as US$210 billion in 2020.
Data is extremely important to technological innovations like artificial intelligence, which simply could not exist and develop if it were not fed by astounding volumes of data.
In addition, the autonomous vehicles that we are beginning to see on our roads are only possible thanks to our relatively new ability to process, in real time, all the data that the on-board computer produces from sensors determining everything from speed and position on the road, to the musical tastes of its owner.
In the future, data will power the evolution of quantum computers, the rise of brain-computer interfaces, and the discovery of preventative disease detection solutions. In order to get there, however, we need to have an open discussion about the ethics and merits of the data-driven decisions being made.
Recent events in the world have kick-started this process. Data can bury companies in bad press when it is misused, as the Facebook/Cambridge Analytica scandal proves. Its exploitation can have an impact on real life – in this instance, influencing election results.
New regulations have emerged in multiple jurisdictions that favour better data protection, notably: GDPR and e-privacy in Europe; the Privacy Act in Australia; the Act on the Protection of Personal Information (APPI) in Japan, and the Federal Law on Protection of Personal Data Held by Individuals in Mexico.
These sets of rules can be used as the basis to create a healthier environment, where the economic world rebuilds the trust of the users, customers and employees with whom it interacts.
The data leak linked to the Cambridge Analytica case is also pushing forward political discussions in the United States, a country known for its reluctance to regulate, to strengthen rights over the use of data.
Beyond regulation, discussions around ethics and values are also beginning to make their way into the debate around data and its use.
Such is the case with sensitive health-related data – a debate which Australia is about to have, as it looks to harness national e-health record data for 'secondary' uses such as medical research.
While this data could help save lives, the same data could also be used by a company to determine if a future client is likely to develop a disease and therefore become the basis of a refusal to insure the individual as a preventive measure. Who gets access to valuable data, in what format, and for what reason are all questions that need to be answered.
What is important though is that the challenges are worked through so that the full benefits of data can be realised. The economic world of today and tomorrow is – and will continue to be – structured around data.  At the same time, consumers and users are becoming aware of the value of that data.
A virtuous circle is taking shape, which will no doubt be at the origin of the next technological and societal revolutions; or at least that's what the data points to.
Steve Singer is ANZ Country Manager, Talend.