Published on the 18/09/2019 | Written by Brendan Maree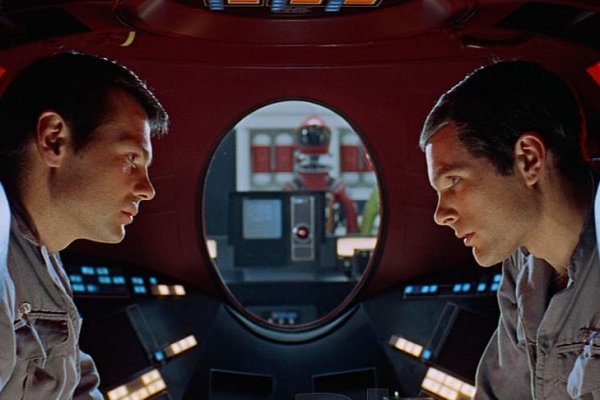 Even if your organisation isn't ready to embark on a major AI initiative, it pays to be prepared says 8×8's Brendan Maree…
Clocked the feverish hype around Artificial Intelligence (AI) over the past year or several? It's been hard to miss.
Globally, organisations are expected to spend more than $US35 billion on AI initiatives this year, according to research house IDC, and that's just the start of it. By 2022, that figure is forecast to more than double, to an extraordinary $US79.2 billion.
Few industries will remain untouched – but many Australian and New Zealand organisations are yet to get going on AI transformation, at least in ways that are significant or innovative.
When AI technology improves and a compelling use case presents, companies want to be ready to move – fast
Gartner's 2019 CIO Agenda survey found 77 per cent of CIOs in Australia and New Zealand were already using AI technology, for process optimisation, chatbots and computer assisted diagnostics.
Greater vision and willingness to break new ground were needed, if Australian enterprises were to keep pace with their competitors internationally, Gartner Executive Programs vice president Brian Ferreira observed.
"[Australian and New Zealand CIOs] need to experiment more to identify a greater range of uses within their organisation if they're going to keep up with the innovators and disruptors in the market who invest more in it," Ferreira says.
At 8×8, our research suggests many enterprises aren't fully sold on the benefits of incorporating AI technologies into their communications infrastructure but they're putting the building blocks to do so in place, nevertheless.
Why? Because when AI technology improves and a compelling use case presents, they want to be ready to move – fast.
Here are some ways organisations can ready themselves for their (inevitable) adoption of transformational AI technologies.
Get a handle on data
Long ago, the computer industry came up with the expression 'garbage in, garbage out' to explain the phenomenon whereby bad data generates bad results. This well-worn truism still applies in the automation era: AI-driven solutions are only as good as the information that feeds them.
In 2019, most organisations, even those of modest dimensions, create and have access to massive volumes of the stuff. It's in their interest to verify its quality and relevance before using it to fuel AI solutions. That starts with auditing systems to ascertain exactly what it is that's currently being collected and stored.
Given AI allows enterprises to extract insights and identify significant correlations across extremely large data sets, it makes sense to treat data as a single shared resource, not a collection of information siloes, each pertaining to a specific area of operations.
Make data accessible and safe
Knowing exactly what data you have and gauging its usefulness is one thing; making it easily accessible is another. Putting in place scalable, cloud-based storage solutions which allow information to be aggregated from multiple platforms is the key to ensuring data is available on demand, as it needs to be, for AI solutions to function effectively.
Organisations must also ensure their data is stored securely and not used in ways which compromise the privacy of customers and employees. This has never been more important, given the powerful and punitive data protection frameworks now in place, at home and abroad. The Office of the Australian Information Commissioner (OAIC) has the power to impose fines of up to $1.8 million on organisations which fail to secure customer data adequately and remediate serious breaches swiftly and effectively.
Australian companies may also be subject to the EU's more stringent GDPR privacy regime, if their customers include citizens of the bloc. Its legislation allows for the issuing of fines of up to 20 million Euros, or four percent of annual global turnover, to large organisations which breach the privacy of EU citizens.
Identify opportunities to improve customer experience
One of AI's greatest strengths is its facility for personalising and improving customer experience by identifying pattern behaviour and adjusting systems accordingly, without the need for human intervention. Adopting an experience-centric mindset can make it easier for organisations to identify opportunities where improvements could be made and ready themselves for AI solutions that address them.
Time to act
Like digital, AI isn't a niche technology that organisations can afford to ignore until the next high-tech fad happens along. Those that do will find out, perhaps too late, how much it matters, when it comes to increasing productivity and maintaining competitiveness.
Adopting AI effectively starts with being prepared – and the time for Australian enterprises to start is now.
ABOUT BRENDAN MAREE//
Brendan Maree is the vice president Asia Pacific for 8×8.