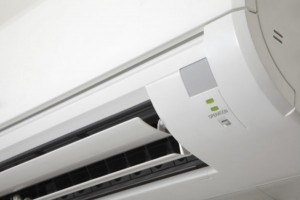 AT A GLANCE
INDUSTRY
Manufacturer, exporter and distributor of air and water-cooled air conditioners
BUSINESS OBJECTIVE
Increase performance in a competitive market
SOLUTION
COGITA and Epicor ERP Manufacturing & Distribution Software
THE BENEFITS
Improve customer satisfaction and service by using an integrated CRM system
Streamline service capabilities for Agents
Configure faster, more accurate make to order quotes.
Improve inventory control over eight branches with warehouse automation
Better serial number tracking
Faster more accurate purchasing
Reduced errors by engineering change management
Better cost management in purchasing and jobs
More appropriate multi-company financial reporting
User definable access to the information via dashboards and tracker
FOR MORE INFORMATION
EPICOR
W: www.epicor.com
E: info.anz@epicor.com
P: +61 2 9927 6200
Looking to increase business in a highly competitive marketplace, Temperzone knows that they'll have to ensure their ERP systems are in tip top shape before they move ahead. Enter Epicor ERP from COGITA...
Chances are very high you have already experienced Temperzone and/or Hitachi air conditioning at some point. They are, after all, Australasia's largest established manufacturer, exporter and distributor of air and water-cooled air conditioners, ventilation equipment and air distribution systems.
Temperzone, planning for increased business in a competitive market, know that there ERP systems will have to be in tip top shape. That's where Epicor ERP from COGITA comes into the picture.
In any business, especially one in which customer service and product quality is paramount, systems need to lead the way, and that's exactly what will happen once Temperzone implements Epicor's sophisticated ERP software.
Epicor ERP is an integrated software solution that enables businesses to quote, schedule, execute and monitor the entire manufacturing and distribution business. From raw materials to final product, Epicor ERP provides the greatest level of flexibility and agility possible, meaning that manufacturers can make informed decisions at critical points in the process, to maximise profitability and customer service.
Epicor ERP is designed to support a multitude of manufacturing processes including discrete, make-to-order (MTO), engineer-to-order (ETO), configure-to-order (CTO), mixed-mode and make-to-stock environments.
Temperzone started in 1956, developing air conditioning for New Zealand's unique subtropical climate. From there they expanded into countries throughout the Pacific Rim and Asia, continually innovating and improving their products.
You can now experience Temperzone air conditioning in many of Australia and New Zealand's busiest shopping malls and supermarkets, and in office buildings and hotels nationwide (including the Metropolis Hotel and Auckland's Sky City), not to mention the COGITA's own Melbourne office.
FURTHER READING
About This Vendor
More Case Studies