AT A GLANCE
INDUSTRY
Manufacturing and distribution
BUSINESS OBJECTIVE
Improve quality of management information, equip organisation for growth, unify business systems across nations
SOLUTION
Microsoft Dynamics AX 2012
BUSINESS BENEFITS
Internal efficiencies, and better planning and visibility for work in progress stock
Companies all operating on the same system within the APAC region supports intra-group trade
Standardised templates for alignment of finance and other business processes
Consolidated communication across international operations
FOR MORE INFORMATION
Intergen
W: www.intergen.co.nz
E: enquiry@intergen.co.nz
T: +64 9 966 3070 or +64 4 472 2021
With growth due to acquisitions matched with organic expansion. ASSA ABLOY looked to Intergen for an enterprise resource planning solution to replace a patchwork of ageing business systems…
The solution was Microsoft's Dynamics AX, a powerful and flexible system which has consolidated and optimised the company's operations across the Asia Pacific region.
The ASSA ABLOY Group is a Swedish lock manufacturer, and is the world's largest lock manufacturer by sales volume.
Situation
When companies grow by acquisition, an issue they inevitably face is how to bring a variety of independently developed business processes and IT systems together. For ASSA ABLOY, that situation was compounded by a number of ERP systems nearing the end of their useful life in offices around the world.
Not only was it time for the company to choose a new system to manage production, inventory, transactions, and communication between divisions and business units, but it also needed the transition to work at a global level. It wanted to integrating operations around the world, while still providing flexibility for local sites to maintain their key competitive differences.
Solution
After an extensive selection process, ASSA ABLOY selected Microsoft's Dynamics AX and, with implementation partner Intergen, embarked on an Asia Pacific regional implementation.
This project was as much about governance as it was about technical skills. From the outset, it was critical that ASSA ABLOY and Intergen agreed on the precise extent to which business processes would be driven by the regional head office, and which processes would be up to each individual office.
"It called for an incredibly collaborative approach," says Intergen solution specialist Doug Daley. "Not just between ASSA ABLOY and Intergen, but also between the client's project team in Australia and its governance team in Hong Kong."
Daley points out that when systems have been in place for a decade or longer, it is essential for project teams to understand the magnitude of the task facing them. "ASSA ABLOY focussed on getting the message across loud and clear. Tom Devine, ASSA ABLOY Australia MD, said to his team at the start of the project, 'This is your chance to leave your mark on this organisation'."
John Ikin ASSA ABLOY ERP project manager says the entire APAC region moved on to Dynamics AX using a template built by Intergen's Australian team. "This approach s unusual in the AX world and says a lot about the quality of Intergen's work," he remarks.
Ikin adds that the success of the approach set the stage for what was to become a benchmark case study in how to manage systems upgrades across a regional enterprise.
Results
With a single regional instance, the APAC organisations can jointly leverage investments in optimising and automating production, order processing, inventory management, and procurement activities.
Ikin bottom-lines the benefits: "Now that all our offices in the Asia-Pacific region are moving towards operating on the same system, we're finally starting to get efficiencies that we've wanted for a long time."
He adds that thanks to the Dynamics AX system, intra-group trade is facilitated, with alignment between Australia and New Zealand's finance and business processes. "We have real visibility on work in progress stock and our planning is better; where before, we were barcode scanning about 30-40% of orders through the warehouse, we're now scanning around 90%."
Ikin says the benefits are so considerable that it is difficult to summarise them neatly. "It's a whole range of things that just allow us to run the business better. We're communicating better and pulling in the same direction."
Daley adds that the project's success really boils down to engagement and collaboration. "The distinction between vendor and customer disappeared, in many ways our consultants became more coach than consultant, and when we went live, the ASSA ABLOY team fully owned the project – its design, the processes and configuration."
Source: This article was originally sourced from Intergen
FURTHER READING
About This Vendor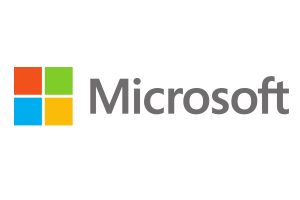 More Case Studies
Taking the 'pain' out of dental care with the Lumino Dental Plan…

City promoter's journey to the cloud lays down some important lessons in resilience…

Seed producer boosts operations with first Kiwi-led Dynamics 365 for Operations and Finance implementation…

Needing to retire an end of life intranet and wanting to leverage their Office 365 investment, AsureQuality agreed SNAP 365 was the solution…

With a rapidly digitising environment and soaring customer expectations – but chained to outdated legacy systems – Public Trust had a sweeping modernisation project on their hands…