AT A GLANCE
INDUSTRY
Manufacturing and distribution
BUSINESS OBJECTIVE
Replace poorly performing systems
Integrate with Xero financials
Eliminate costly, low value support expenses
Improve reporting and visibility
Establish viable ERP platform for future growth
SOLUTION
n2 ERP from First Software
BUSINESS BENEFITS
An integrated ERP solution that works
Business under better control
Reduced support and licensing overheads
Improved reporting, stock control and inventory management
Vastly improved access to support
Elimination of manual tasks and paperwork
FOR MORE INFORMATION
First Software
W: www.firstsoftware.co.nz/
New Zealand
E: stewart@firstsoftware.co.nz
T: +64 9 573 2648
Tied into expensive, poorly functioning systems, EzyBuild found a better way with n2 ERP…
With the purchase of a business which came with customised logistics software, the new owners of EzyBuild were under the impression that automated administration was part of the deal. When the providers of the custom code threatened to close it down, things were looking bleak – until First Software and its n2 ERP solution were brought into the picture. Within a matter of weeks, complete tracking of logistics was established, with automation across a business system which has Xero handling the financials and n2 ERP everything else.
Located in Warkworth, north of Auckland, EzyBuild Products manufactures innovative items for the building industry.
Situation
Peter Walden says among the business assets was a software system in three parts – Xero, Microsoft Dynamics CRM and a custom component – which provided for complete management of the company. "The custom developed solution handled inventory and logistics management and was hosted offsite. Within a month of taking over the company, the hosting company which also did the development work said a programmer had left and it could no longer support that component."
Not, agrees Walden, the sort of information a new business owner likes to hear. "This was despite assurances to the contrary received prior to the acquisition of the business," he notes. "In fact, the previous owners had spent $24,000 just months ago to get assurance of support; they were furious when they learned of this change in situation."
And so, EzyBuild shifted to a new hosting company at a cost of $14,000. But further bad news was to come in yet another unfortunate example of what can happen when tied into custom software. "This new company then said the connector between Xero and the CRM would require redevelopment at an additional $7,000."
A sense of inevitability started to set in: under the prevailing situation, EzyBuild was tied into paying exorbitant fees for dubious value. "We really felt like the rug was being pulled out from under our feet. This software component was important in that it allowed visibility of operations and the status of deliveries to clients. But as a small manufacturer, the enormous costs were eating into profitability quickly, threatening the sustainability of the business."
He says the realisation was that EzyBuild was stuck in a pit, "constantly feeding 'upgrades' with money. We decided we needed to find a company for which this is what they do and are good at, rather than relying on poor and ever-changing integrations."
He therefore set about finding a longer-term solution; a first attempt resulted in further frustration. "We engaged with a competent outfit, but it had little understanding of Xero, which runs our financials very well and which we wanted to retain for that purpose," Walden explains. "While that company tried, it was ultimately unsuccessful and expensive.
Solution
Reluctant to give up, Walden turned to the internet, seeking a solution which would meet the needs of a wholesale business which also sells in a retail setting. He found First Software and its n2 ERP solution. "From a preliminary chat, First quickly demonstrated an understanding of our challenges," he says.
Things looked promising, but there were various issues with the hosting company which had to play out.
That took the better part of a painful and expensive – for EzyBuild – five months. During that time, First Software prepared for shifting the data into the n2 ERP system; crucially, it was no problem to implement only those parts of n2 which EzyBuild required, leaving it with the Xero financials it knew and loved.
For a small business, or arguably any business, this is a valuable advantage, says Walden. It could retain what worked while getting rid of the problem areas.
When the time came to do the changeover, the implementation proved a straightforward matter which took just two weeks, one of the fastest that First Software has ever managed. "The process was far less painful than just transferring the original system to a new server when the host decided it wanted to upgrade – that took three weeks," says Walden. "And believe me, I am in a position to understand the difference between painful and painless."
Results
What EzyBuild has today in software terms is roughly the functional equivalent of what the Waldens originally got when purchasing the business. "Things are running like they are supposed to," he says.
"Thanks to n2 ERP, our software systems are operating properly rather than restricting us, which had become the case."
There's more to it than that, however. The now-fully cloud solution enables the Waldens to effectively manage their business remotely from any device.
Staff at third party warehouses can log on to n2 ERP in 'restricted mode' to despatch orders, without seeing any other n2 functions or company information. Automation is assured, with data passing seamlessly between n2 ERP and Xero with automation of key interrelated business processes keeping each system updated and accurate at all times.
And Walden adds that it is some of the finer details and seemingly 'little things' that make a real difference. "Tracking, for example. If a customer calls about their order, I can immediately see the status and advise immediately. Previously, this would require leg work and an eventual call back – and when you have up to five or more of those calls per day, the 10 or 15 minutes saved quickly add up to a quantifiable benefit, in addition to vastly improved customer service. And when you need a packing slip – just pick it up off the emailed invoice and print it off immediately, as easy as that."
If there is a mistake, or if a customer makes a change to an order in progress, n2 allows for it to be updated, without creating a whole new order. Walden explains that this saves time and money, as every order which goes through the system has a base cost associated. And if stock is out in one warehouse, the system makes it simple to fulfil the order from any of the other locations. "We also get far better financial analysis and visibility of historical sales. We can look up any number of reports and at a glance assess monthly turnover and performance with absolute ease."
Overall, he says the introduction of n2 ERP has not only delivered the visibility to run the business smoothly and efficiently, it has also removed a considerable 'pain in the ass factor' with which EzyBuild had struggled with ineffective systems and support. "These days we don't have to waste time trying to get business systems working – it just does its job like it should. We have a system which handles our stock better, with a clear idea at any time of inventory and its location. If we have any problems, it is a simple matter of picking up the phone and it gets sorted with the utmost urgency."
His advice to any organisations which find themselves dealing with expensive vendors and systems that don't work properly is simple. "Do your research and find someone better. Look for testimonials and be sure that they can do what they say they can. Thanks to First Software, we've gone from a really bad unreliable system to one which just does what we want it to. And with a 100 percent increase in sales with no added administrative staff, the value of the system is immense."
FURTHER READING
About This Vendor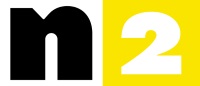 More Case Studies

When a burgeoning sporting goods retailer ran into some chop, it looked to First Software and its n2 ERP and ecommerce solution to smooth the waters…

RubberTree finds local solution which accurately meets requirements and growth ambition…

PK Furniture dramatically transforms operations with n2 ERP…

ICT equipment distributor SnapperNet is seeing business-wide benefits with n2 ERP…

There's a lot to selling a tyre – but back-end complexities haven't stopped Simon Furness aiming to be at the forefront of multi-channel retailing...