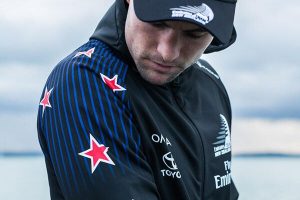 AT A GLANCE
INDUSTRY
Warehouse, Distribution, Retail, e-commerce
BUSINESS OBJECTIVE
Remove need for multiple systems
Improve stock visibility
Improve responsiveness creating new events/products
Handle scaling for major global events
SOLUTION
n2 ERP from First Software
BUSINESS BENEFITS
Simplified administration with single end-to-end system
Agility to match the business model
Flexibility and business efficiency
Single support organisation
FOR MORE INFORMATION
First Software
W: www.firstsoftware.co.nz/
E: stewart@firstsoftware.co.nz
T: +64 9 573 2648
RWC and America's Cup retailer has found the perfect partner in First Software's n2…
Looking for a better way to manage its multi-faceted operation, New Zealand's sports merchandise business Sportfolio went about things in a very Kiwi way. Digital marketing manager Scott Munro asked business associates for recommendations.
That led him to a discussion with First Software and a closer look at its n2 enterprise resource planning solution. And, just a few months later, Sportfolio was up and running, enjoying the benefits of a fully integrated solution which spans online stores, wholesale and retail operations.
We have everything in one solution.
Founded in 2009, Sportfolio is a sports licensing company dealing in apparel and other merchandise. The first big event handled by the company was the Rugby World Cup 2011, which it followed up with RWC 2015. Its current major projects include Team New Zealand and the America's Cup, and it has just concluded a licensing deal for the 2019 World Cup Rugby merchandise in the United Kingdom through a subsidiary.
Situation
Munro says Sportfolio's business model is time limited as its engagements surround events which have fixed dates. "Once an event is over, so too is the business attached to that event," he explains. "This means we can't spend a lot of time over decisions; they have to be made fast, because if you're spending 6 months or a year implementing software, you'll miss your busiest trading periods."
Prior to n2, the company used an 'e-commerce only' system. "As a master licensee, we specialise in apparel, clothing manufacturing, distribution and sales, right the way through to retail. With the Team New Zealand and America's Cup, we have both online and brick-and-mortar operations, having opened up two stores in Auckland and a third opening soon as a duty-free store at Auckland International Airport."
This structure, he says, is what prompted Sportfolio to examine the market for better business software which would encompass online and physical stores in one system. "We could see the limitations of how we were doing it previously, with one solution for e-commerce, another for stock management and so on. It was quite disjointed and that makes managing the whole operation more difficult plus as we get closer to the event sales will scale enormously and we needed a cloud-based system that could cope."
"We have everything in one solution, with no need to deal with multiple organisations for various software packages."
Solution
New Zealand is so famous for its 'two degrees of separation' that the #3 telco is so-named. Munro put this tried and tested principle to work in search of a suitable solution for Sportfolio's operations. "We've got good friends at [tyre retailer] Hyper Drive and, after looking at a few options, they suggested we talk to First Software. They did a presentation on the software and how it operates, and it looked like a perfect fit. And it helped that First Software turned out to be a really good bunch of people which is important to us, as if we have an issue, it gets sorted as soon as possible."
Munro describes the implementation as 'dynamic', with the initial setup getting warehouse stock loaded and then the online retail stores established. "This proved really easy. Things like putting in EFTPOS functionality was just a matter of plugging it in; the build took 4 to 6 weeks and the whole thing was up and running within a couple of months of first contact."
When the first bricks and mortar stores were opened, Munro says rolling out n2 was a similarly simple affair. "You just set up a new branch; it's seamless and fast, with all the stock managed across online, wholesale and retail operations."
Results
"n2 has been spot on for us," Munro confirms. "With the frequency of sports contracts starting and finishing, we make decisions fast and it's ideal having a software provider which is similarly rapid to respond."
As an integrated solution, he says managing the business is made simpler. Products are created in n2, automatically sent to Sportfolio's offshore contract manufacturers, "and we just wait for the stock to arrive."
With his previous expertise in sales and e-commerce, Munro says he wasn't too familiar with purchasing, sales orders and stock management – "But with n2, and First Software's training, learning it was easy. Their team walked us through it and the daily processes make sense in the software."
Today, he says Sportfolio enjoys visibility across its business, with management able to keep a close eye on stock levels and daily sales performance with regular reports. "Most of all, though, we've got a system now which is flexible and contributes to business efficiency. We have everything in one solution, with no need to deal with multiple organisations for various software packages. And that goes back to our finite engagements – we deal with one person who knows our business and gets it done."
FURTHER READING
About This Vendor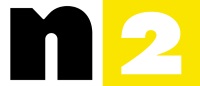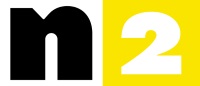 More Case Studies

N2 ERP provides big assist…
Specialist e-commerce software enables digital-first strategy…

Recreational equipment supplier has n2 ERP at its core…

Systems experiment turns into cash cow…


Snowcentre implements n2 ERP, moves into the modern world…