AT A GLANCE
INDUSTRY
BUSINESS OBJECTIVE
To be more efficient
Easier to do business with
Enabled for the future
SOLUTION
N2 ERP developed and implemented by First Software
THE BENEFITS
Improved visibility of orders
Faster processing
Greater accuracy
FOR MORE INFORMATION
First Software
W: www.firstsoftware.co.nz
E: stewart@firstsoftware.co.nz
T: +64 9 573 2648
FURTHER READING
About This Vendor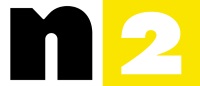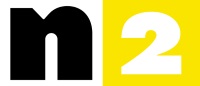 More Case Studies

RWC and America's Cup retailer has found the perfect partner in First Software's n2…


Snowcentre implements n2 ERP, moves into the modern world…


When a burgeoning sporting goods retailer ran into some chop, it looked to First Software and its n2 ERP and ecommerce solution to smooth the waters…

Tied into expensive, poorly functioning systems, EzyBuild found a better way with n2 ERP…


RubberTree finds local solution which accurately meets requirements and growth ambition…
Forman Building Systems has upgraded its ERP system with the goal of setting new standards in supply chain excellence…
More than a year ago, Forman Building Systems realised it was time to modernise its ERP system, to improve efficiency and equip itself for future challenges.
"Our relationship with our customers hinges on adding value to whatever they're trying to do," says Forman's operations manager, Arie Bakker. "Our strategic direction is to 'deliver technical solutions to save our customers time'. In order to do that better we need to be more organised, so we can be more specific about how we help our customers and help ourselves."
Forman has been in the building supplies business for more than a century, with a reputation for technical expertise in the trickier areas of construction. Forman also realises the importance of business technology and has had a close relationship with ERP systems specialist First Software for the last three decades.
"Forman understood the need to resource people with strong systems, to deliver business," outcomes for their customers," says First Software's general manager, Alex Petraska.
Forman and First Software set out on an ambitious and comprehensive ERP re-implementation. The new system is now operational and in Bakker's words, "Everyone thinks it's really cool, and our customers haven't even known it's happened."
"It the smoothest implementation we've worked on," Petraska adds.
How this was achieved is a lesson for all businesses.
George Forman & Sons Ltd was established in 1913, specialising in insulation, particularly for steam-driven plants. Insulation today remains a large part of Forman's business – for heating, cooling and noise reduction purposes – but it also supplies ceiling tiles, wall partitioning systems, fire-rated wall, floor and ceiling materials.
As a preferred supplier, Forman's sales teams are deeply involved with large construction projects, consulting with architects and contractors to determine the products best suited for a project, and ensuring that tender specifications are adhered to, so the customers' expectations are met.
Forman's warehouses in Auckland, Wellington and Christchurch sell materials to construction firms nationwide; its product inventory holds more than 3,500 lines and the company processes around 150,000 transactions annually.
This is set to grow further as Forman, part of the Fletcher Building group, recently aligned distribution with the Placemakers retail network.
"Speed and accuracy getting materials out the door were key drivers behind this ERP modernisation," Bakker explains. "We wanted to reduce the waiting times for our customers because when they're standing around in our warehouse they're not earning any money."
First Software was tasked with moving Forman to a modern SQL database, which is the platform for its latest N2 third-generation ERP system. A special project team was created, headed by Forman's commercial manager, Steven Bodt. From the outset, Bodt was determined that staff who worked in every aspect of the business would be involved in the project. Various department managers and team leaders were brought in, to ensure that staff were comfortable with the learning curve.
"We got them involved in the design process, the testing and the training," Bodt explains. "This was advantageous because they gave a lot of input and really ended up owning the product. They had to sign off their areas of work, saying they were satisfied that their critical processes would work."
Because of the complexity of shifting the company's entire operation, and 80 users onto the new system, a third-party specialist project manager was appointed.
"He'd hold regular meetings with staff, where he showed them what they had to do and give them a clear list of responsibilities," says Bodt. "This gave them much-needed confidence because they'd never been involved in an ERP implementation before."
Unrealistic goals and expectations have doomed many ERP projects; both Forman and First Software were determined this wouldn't happen.
"We knew we weren't going to get everything we wanted from the outset," Bodt says. "We focused on what was critical to make the system work – we didn't try for a perfect, gold-plated model."
Today Forman's new ERP system is running smoothly and while it's still early days, improvements are already being noted.
"Ease and speed of use are noticeably better," says Bakker. "Our warehouses around the country have better visibility of inbound orders and we're processing their data faster. We used to have to adjust packing slips manually at head office, so there was potentially a delay of two to three days from capturing an order to invoicing.
"One of the fundamental drivers for me is improving accuracy in our stock. We know it hasn't been the best and our level of credits is too high, so tightening up of systems was a must."
And there's still much more to come. The next phases of system development will include wi-fi in the warehouses, so staff can employ dynamic bin management through barcode scanning with hand-held devices. Customer relations management will be integrated fully with sales, enabling tracking of orders through specific projects. The company's website will ultimately be fully enabled for e-commerce. Bakker also has a "want list" of half a dozen business intelligence and reporting capabilities.
"It's really about Forman being the easiest to deal with," he says. "This business has become more competitive over the last decade, so this is a good platform for us to step up in this environment."
As Forman contemplates an investment well spent, Bodt reflected on the lessons other businesses can learn from undertaking projects like this.
"Be very clear on the scope and how it's going to give a return to your business, how it's going to drive better service to your customers. Get the scope 80 percent tied down at the beginning and make sure you have the right people who have the experience at the coalface and the respect, combined with good IT knowledge.
"Communication is key in any project like this," Bodt adds. "There were lots of meetings and phone calls, and we also had a project tracking system, which made a big difference. First Software's programmers could see at a glance what had been done and what was ready to be tested." Ultimately, though, it was the personal commitment by all those involved which made this implementation such a success.
"Without both companies putting in as much effort as they did, we wouldn't have made it," Petraska concludes. "We wouldn't have got there without the dedication from the Forman guys."
Source: This article was originally sourced from First Software