AT A GLANCE
INDUSTRY
BUSINESS OBJECTIVE
Replace bespoke Microsoft system
Eliminate manual business processes
Improve control and visibility across the supply chain
Introduce professional ecommerce website
Integrated ERP across online and in-store operations
Introduce Trade Me integration
Create efficiencies in information flow
SOLUTION
n2 ERP from First Software
BUSINESS BENEFITS
A single company-wide integrated solution
Trade Me integration
Increased online sales
Automated reporting for performance management
Elimination of manual tasks and paperwork
FOR MORE INFORMATION
First Software
W: www.firstsoftware.co.nz/
E: stewart@firstsoftware.co.nz
T: +64 9 573 2648
Snowcentre implements n2 ERP, moves into the modern world…
After relying on custom software to run its business for over two decades, iconic New Zealand winter sports retailer Snowentre opted for a complete overhaul by implementing n2 ERP from First Software. As a result of the project, Snowcentre has, in cthe words of managing director Neil Hunt, "Gone straight from the 1990s into 2018", and is ready for a prosperous future which combines online and in-store sales with ease.
Snowcentre got its start in 1982 as a small ski workshop in Parnell, Auckland. Originally known as Woody's Ski and Surf, the store became Snowcentre when Hunt purchased it in 1993. It has since grown to become New Zealand's leading ski and snowboard destination, stocking a huge range of mountain, freeride and freestyle equipment and accessories.
"We're flexible and nimble to respond to the market and consumer moves."
Snowcentre also served as the inspiration for sister brand SUPcentre, which provides a complete range of stand-up paddle board products and accessories. SUPcentre, a smaller business, served as a test case for n2 ERP before Hunt decided to implement it at Snowcentre.
Situation
Looking back to the 1990s, Hunt says things started in a very organic fashion: "There were no systems at all, we ran on paper. Eventually, realising we needed something better, we built a system on Microsoft Access to handle what is a fairly unique operation."
Functionality required included point-of-sale, 'on-behalf' sales of second-hand equipment, workshop, rentals and stock management.
And while considerably better than pen and paper, the system had its limitations. For one thing, it wasn't support by Microsoft, particularly as time wore on. For another, it limited Snowcentre's ability to adapt to a changing world; it wasn't a 'thing' in the 1990s, but by the present day, the internet is crucial for any serious retailer. "The old system handled in-store stuff brilliantly, but it just wasn't '2018 ready'. We couldn't integrate our web presence, we'd tried with multiple web companies but couldn't get it to work. We realised it was time for something more capable."
Solution
Reinforcing the Kiwi notion of 'two degrees of separation', Hunt happened to know the general manager of First Software through a shared passion for snow sports. And while the GM suggested trying n2, Hunt admits to looking elsewhere first. "We looked at a number of potential solutions and even tried one for a year; it didn't work out, owing to the complexity of our business which spans online and in-store sales."
It was akin to trying to build a detailed Lego model with Duplo blocks instead of the smaller sized ones; the fit was poor and necessary modifications were either not possible or excessively costly.
"First Software kept saying 'give n2 a go', but the concern was it was too advanced for us."
Persistence won the day, and First Software initially implemented its software at SUPcentre. "We thought, 'let's try it in the smaller business first and see what happens," Hunt notes. "Well, it worked exceptionally well. In fact, it went like a dream and we learned that n2 is not only a solid system, but that it is highly adaptable and can 'start simple' before being modified to suit exact and evolving requirements."
With the decision made to go ahead, he says no time was wasted in executing the implementation. "We started in February this year with the intention of being live on the system ahead of the May start of the season. Now that's risky and extremely ambitious, because we had to train staff and be ready with an entirely new system and way of doing things, right in our busiest and most crucial time of year."
The company, says Hunt, just had to trust First Software. But the SUPcentre precedent provided good reason for having faith.
Results
The biggest difference to Snowcentre's business since introducing n2 ERP can be seen in a very simple, yet highly satisfying metric. "We've had one of our best seasons ever. We've seen huge growth in people coming through our store," Hunt confirms.
While it had not previously sold a lot through its online presence, a professional website which is now integrated with its in-store presence, and which provides for ready integration with social media platforms, is credited with driving in-store sales. "You get the whole lot from n2: your website, the POS, stock control. And the website looks professional with all the bells and whistles. In a stroke, it's brought us years ahead – and when customers go online and see an exciting site, they come instore to buy," he adds.
What's more, and a crucial component for a retailer, is n2's simple integration with Trade Me. "It doesn't matter if you sell a lot on Trade Me or not, you have to be there so people browsing see your goods and your brand. And n2 makes that simple."
All stock is now 'front-loaded', with data entered only once to appear as inventory for online, in-store and Trade Me listings; n2 ensures a 'single source of the truth'. "Loading once, rather than rekeying, is important because most of the stock we carry are once-off items with unique SKUs," says Hunt.
He even credits n2 ERP with evolving Snowcentre's business model. "It's changed. We're more flexible, we're able to engage with our customers more closely, we have more detailed visibility and reporting on what each customer purchased and when. And that means we've started improving customer experiences with targeted marketing."
In short, Hunt says the introduction of n2 ERP has revolutionised Snowcentre. "It's given us the ability to run our business more efficiently and better for our customers. We're able to fully leverage and take part in online channels with no hassle. We can rapidly create sales and, for example, show up in Queenstown or Ohakune with a couple of iPads and sell. We're flexible and nimble to respond to the market and consumer moves. And First Software has once again proven itself as a trusted partner, especially in getting the system up and running ahead of our busy season."
FURTHER READING
About This Vendor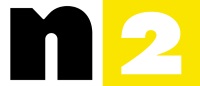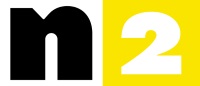 More Case Studies

N2 ERP provides big assist…
Specialist e-commerce software enables digital-first strategy…

Recreational equipment supplier has n2 ERP at its core…

Systems experiment turns into cash cow…

RWC and America's Cup retailer has found the perfect partner in First Software's n2…