AT A GLANCE
INDUSTRY
Apparel wholesale/distribution/retail
BUSINESS OBJECTIVE
Take control of inventory, improve quality of management information, equip business for growth.
SOLUTION
Microsoft Dynamics AX 2012
BUSINESS BENEFITS
Inventory consolidation, management and forecasting
Consolidated company-wide reporting and management reports
Integrated retail point-of-sale, e-commerce capabilities and Dynamics CRM integration
Consolidation into regional centres of excellence
Process automation and estimated 30% productivity gain
Equipped for expansion (scale)
FOR MORE INFORMATION
Intergen
W: www.intergen.co.nz
E: enquiry@intergen.co.nz
T: +64 9 966 3070 or +64 4 472 2021
Kiwi apparel company takes control of worldwide operations with Dynamics AX…
When Auckland-headquartered clothing company Icebreaker found its growth constrained by ageing ERP technology, it selected Microsoft Dynamics AX as the engine to power its growth ambitions. Implemented by Intergen, the result is a powerful cornerstone platform which today underpins a global corporation spanning 8 countries with a $180-million annual turnover.
Founded in Wellington in 1995, Icebreaker manufactures merino clothing for the outdoors, technical sports and lifestyle includes underwear, mid layer garments, outerwear, socks and accessories for men, women and children, which are sold in more than 5000 stores in 50 countries. The company operates Icebreaker retail stores in New Zealand, Australia, Canada and the United States, and sells online at icebreaker.com.
Situation
As a growing business, Icebreaker found itself constrained with a decade-old, highly customised, unstable and inflexible ERP system. Limitations came from manual processes, perfunctory reporting and, owing to multiple instances of the system in subsidiaries around the world, information siloes. Inconsistent information and a limited view of inventory made management difficult across multiple locations and warehouses.
Project director Shane Woonton explained the challenge of fragmented systems: "We often suffered from inventory issues that crept up and surprised us at the last minute."
The name of the company's project to remedy the situation is illuminating – 'Winning Through Inventory' – and is more than a passing nod that for a retailer, accurate inventory control is central to success.
Solution
With the selection of specialist retail enterprise resource planning solution Dynamics AX 2012, Icebreaker set in motion a plan to bring four regional entities into a single global inventory pool. The intention, said CEO Dave Anderson, was to create a global business model with centres of excellence.
After an intensive and highly collaborative project journey, which culminated in a 'fast and furious' implementation phase which saw a global roll-out across four time zones in four days, Icebreaker has bedded in the system and continues to make incremental enhancements.
Anderson commented on the strength of the relationship established between Icebreaker and Intergen, which he credits for the successful rapid rollout which saw four regions doing business as usual after the weekend rollout. "This [relationship] is a cornerstone of our business, and we definitely made the right choice with Dynamics AX," he said.
Woonton added that Intergen's professionalism through the implementation was matched with strong governance. "Collaborative and calm in times of pressure and strong project management ensured a successful outcome for our business."
Results
The Dynamics AX solution is used by 120 people across New Zealand, Australia, Europe and America, across all functions of the business: supply chain, finance, head office, customer service, sales, inventory management, demand planning and logistics.
A global standard ERP platform has solved Icebreaker's most pressing problem – that of inventory. "We've consolidated demand and created a single global pool of inventory. We can now meet our demand profile effectively across the different pathways of doing business," said Woonton.
An accurate view of the business is essential, added Anderson, as it allows Icebreaker to make better choices, better manage customer needs and deliver a better customer experience. "Ultimately, we will also be able to achieve revenue growth from a smaller investment in inventory; thanks to Dynamics AX 2012, we now have the ability to not only take a snapshot of where we are now, but also see where we'll be in three or six months' time, based on today's view."
Reduced manual transactions and processes has streamlined operations, saving time and eliminating 'rekeying' of data, allowing staff to focus on higher-value activities. Woonton noted, for example, that where raw materials processing once represented a week's work, it now takes just half an hour thanks to Dynamics AX; productivity is expected to improve by up to 30%. In the highly competitive apparel industry, this provides Icebreaker with margin headroom.
Finally, by consolidating back office functions into regional hubs, centres of excellence have emerged, which Anderson said delivers operational benefits such as best practice and consistency, and greater coverage for time and language. "There have been, and will continue to be numerous tangible and intangible gains," he concluded.
Source: This article was originally sourced from Intergen
FURTHER READING
About This Vendor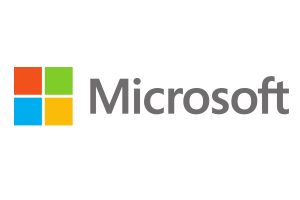 More Case Studies
Taking the 'pain' out of dental care with the Lumino Dental Plan…

City promoter's journey to the cloud lays down some important lessons in resilience…

Seed producer boosts operations with first Kiwi-led Dynamics 365 for Operations and Finance implementation…

Needing to retire an end of life intranet and wanting to leverage their Office 365 investment, AsureQuality agreed SNAP 365 was the solution…

With a rapidly digitising environment and soaring customer expectations – but chained to outdated legacy systems – Public Trust had a sweeping modernisation project on their hands…