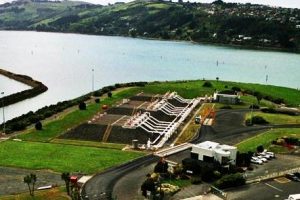 AT A GLANCE
INDUSTRY
BUSINESS OBJECTIVE
Improve information visibility and accuracy
Eliminate paper-based processes
Deliver management reports as required
Accelerate month-end processes
Enable IFRS compliance
Scale with growing business
SOLUTION
BUSINESS BENEFITS
Improved process efficiency
Rapid access to accurate information
Month-end processes reduced from nearly three weeks to two to three days
Appropriate information presented to the right people at the right time
Efficient storage and access of data within a data warehouse
Accurate monitoring of stock levels
Accurate, immediate management reports.
FOR MORE INFORMATION
Intergen
W: www.intergen.co.nz
E: enquiry@intergen.co.nz
T: +64 9 966 3070 or +64 4 472 2021
Eight-year journey from 'greenscreens' to the right information in the hands of the right people at the right time…
Prior to moving to Microsoft Dynamics NAV, New Plymouth-based natural gas company Liquigas was hobbled by business systems which were disparate, basic and largely manual. It has completely turned the situation around with the help of Intergen – and today enjoys a modern, easy-to-use enterprise resource planning solution which makes information easily available to all in the business who need it.
New Plymouth-based Liquigas is New Zealand's leader in bulk LPG handling. New Zealanders use over 160,000 tonnes of LPG every year, for heating, cooking, as a vehicle fuel and, of course, for the great Kiwi barbecue. Whether it's used in a home, a restaurant, hotel, or industrial setting, around 50 percent of this LPG is likely to have started its journey through New Zealand at a Liquigas facility.
In operation since 1981, the company has depots in Port Taranaki, Auckland, Christchurch and Dunedin and is managed and operated by a team of 29 staff across these depots, all of whom are now using Dynamics NAV.
Situation
Before implementing Dynamics NAV, Liquigas operations were restricted by legacy systems which featured the notorious 'greenscreens' that characterised software from days long gone by. Reporting was done using multiple Excel spreadsheets and depots outside of New Plymouth had no access to the finance system.
Processes were paper-based, leaving room for data entry errors; month-end was laborious, cumbersome and time-consuming, resulting in delayed reporting that had critical business information reaching the depots after the fact. "People weren't getting the information they needed until 20 days into the following month, when it was well past its use-by date," says Bruce Lawrence, Liquigas' Finance Manager/Company Secretary.
Compounding the challenges faced by the company, the introduction of new International Financial Reporting Standards (IFRS) necessitated more detailed reporting and greater visibility and levels of transparency across the business.
"One of our biggest business goals was to make information available to people at the press of a button, and to tailor this information to their needs, so they are getting only the information they need based on their role requirements," notes Lawrence.
With 29 staff spread across its four depots nationwide, and a need to share and access accurate, timely, role-based information across the business, Liquigas recognised a need to invest in a robust ERP system that would provide critical business insights, improve processes and give its people one single source of the truth.
Solution
On examining the market, Lawrence says the Liquigas found not only the right solution, but also the right partner for its implementation: "We chose Intergen for its people, and we chose Dynamics NAV for its ease of use, and the familiarity of Microsoft's look, feel and functionality," he explains.
With a number of staff completing physical work out on the plants, being on a computer is not necessarily how they want to spend their time. Mindful of this, NAV is configured so that information is streamlined and role-based, with all users only seeing what they need to. For example, depot workers across New Zealand are able to get to their purchase order documents in one click and another click will take them to their load in load out (LILO) journals. Gone are the days of wasting valuable time hunting around for information: relevant information is easily accessible.
Results
Dynamics NAV is now used for the majority of the business' day-to-day running, and has given Liquigas a clean, tidy, simple system with great outcomes for all the various roles across the business. Just one area where the difference between old systems and the new NAV is month-end processing: what once took 20 days now happens in two or three.
Dynamics NAV has quickly gained the buy-in of the most important people it touches at Liquigas: that of the users. "There has been a huge mental shift across the organisation. Seven years ago we had paper purchase orders; now everyone uses NAV, expects to use NAV – and wants to," confirms Lawrence.
He adds that now people can see what is possible with NAV, and rely on the system for the core components of their roles, they proactively ask for incremental changes to be made that will give them even greater insights.
The most recent move for the gas company was an upgrade to Dynamics NAV 2013 R2 in August 2014; committing to future upgrades every two years, Liquigas is enjoying the benefits of keeping up to date. These include the ability to take advantage of the changes, fixes and enhancements Microsoft has made in the product and get as much as possible through using NAV as its core system.
Source: This article was originally sourced from Intergen
FURTHER READING
About This Vendor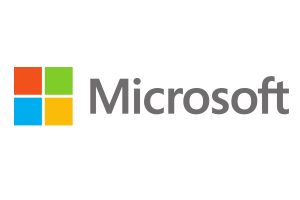 More Case Studies
Taking the 'pain' out of dental care with the Lumino Dental Plan…

City promoter's journey to the cloud lays down some important lessons in resilience…

Seed producer boosts operations with first Kiwi-led Dynamics 365 for Operations and Finance implementation…

Needing to retire an end of life intranet and wanting to leverage their Office 365 investment, AsureQuality agreed SNAP 365 was the solution…

With a rapidly digitising environment and soaring customer expectations – but chained to outdated legacy systems – Public Trust had a sweeping modernisation project on their hands…