AT A GLANCE
INDUSTRY
Merchandising/Distribution
BUSINESS OBJECTIVE
Replace disparate systems with a single integrated ERP
Contain scope to de-risk project delivery
Serve all client types direct or via online sales
SOLUTION
N2 ERP implemented by N2 developer First Software
THE BENEFITS
Administrative savings estimated at $100,000 per year
Rollout to Australia and online clients delivering ongoing synergies
Month-end processing inside a week
FOR MORE INFORMATION
First Software
W: www.firstsoftware.co.nz
E: stewart@firstsoftware.co.nz
T: +64 9 573 2648
FURTHER READING
About This Vendor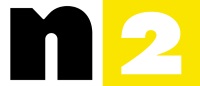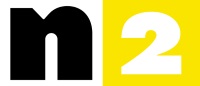 More Case Studies

RWC and America's Cup retailer has found the perfect partner in First Software's n2…


Snowcentre implements n2 ERP, moves into the modern world…


When a burgeoning sporting goods retailer ran into some chop, it looked to First Software and its n2 ERP and ecommerce solution to smooth the waters…

Tied into expensive, poorly functioning systems, EzyBuild found a better way with n2 ERP…


RubberTree finds local solution which accurately meets requirements and growth ambition…
Distributing point of sale merchandising products has little room for error, and neither did implementing a new system to run Malcove's business…
When companies decide to invest in a new software system, the goal is usually for the project to come in on time and on budget.
However, when logistics and distribution company Malcove invested in a new cloud-based system, the concern for managing director Allan Pilbrow was mainly for a common understanding between all parties involved.
"My goal was for us to draw a line and reach an agreement as to what we wanted to achieve by the go live date, and to stick to that. Quite often people want to keep adding bits and pieces and the go live date gets extended and so do your costs. The greatest thing we did in this project was having the discipline to keep to the line we'd drawn."
It's worth noting that as well as keeping to the line, the project – with Auckland-based cloud ERP developer First Software – did also come in on time and under budget.
Set up in 1988, East Auckland-based Malcove stores and distributes promotional products for a number of retail, FMCG and marketing clients. When the company outgrew its old, bespoke software applications, it went looking for a flexible hub, one system that could replace the various off-the-shelf software applications that Malcove used.
It went with First Software's N2 ERP, because the cloud-based application supported all the back office distribution processes that were required.
Many other software companies' packages are built as operational with the accounting side added in, says Malcove's Owen Jones. However, First Software's accounting-based approach has meant when system tweaks are necessary there's barely a ripple in the financial part of the system, a real change from the company's previous experiences.
Jones estimates that N2 will save the company about $100,000 a year. Time spent processing data, and accessing and generating reports can now be done at one click of a button instead of having to manipulate data from multiple spreadsheets from four different systems, he says. Administration costs have been greatly reduced, and the company's processing speeds across the business have increased. End of month processing has changed from a two-to-three week task to less than a week.
The flexibility of the cloud-based system impressed not only Pilbrow but everyone at Malcove.
"The greatest thing we did in this project was having the discipline to keep to the line we'd drawn."
Allan Pilbrow, Managing Director, Malcove Distributors Ltd
With clients ranging from multi-national brands and companies to local single owner firms, Malcove needed an adaptable billing system.
The N2 system copes with different pricing models for each client and can be edited easily.
"I didn't want to tell the client, yes, 'you can have what you're asking for, but only in black'," says Pilbrow. "We had to be really flexible."
Customers can also now easily see where their marketing spend is going – even if it's just an 18-cent poster – and can relate that spend back to the sales of the product or service the poster is promoting.
Customers can also log in, see a product online and order it, and track the delivery.
N2 ERP replaced Malcove's two warehouse systems, financials and an e-commerce portal, and Pilbrow now understands the limitations of bespoke software products, after his experience dealing with multi-systems.
"Bespoke products are all very good at the time, but in the end it can cost you. Say if the developer goes out of business then the support and follow up stops. Or some of the companies are so small there's no further development. We ended up wasting a lot of time dealing with different suppliers, because our [four different] systems operated at different speeds, and although they talked to one another, they needed a couple of translators."
The fact that the engagement is directly with the developers of the N2 software provides other benefits in organisational agility. If Malcove wants to make minor changes, it easily can, says Pilbrow.
"If we find a piece of software we need for say, a three month project, we buy or rent it, and drop it into N2, but there's no big ripple, the base remains the same."
Malcove, which has hubs in both Auckland and Melbourne and a warehouse facility in Christchurch, now has 30 staff using N2. On top of this number, there are also over 200 people from Malcove's various clients using N2 in New Zealand alone. N2's services will shortly be rolled out in Australia, providing a harmonious link between the two countries.
Source: This article was originally sourced from First Software